March 7th, 2010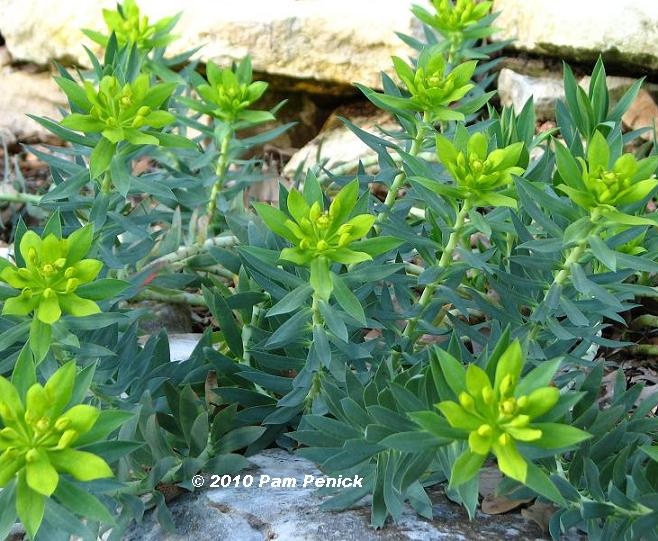 A few years ago, I'd never come across gopher plant (Euphorbia rigida) in local nurseries. But now it's everywhere. And with good reason.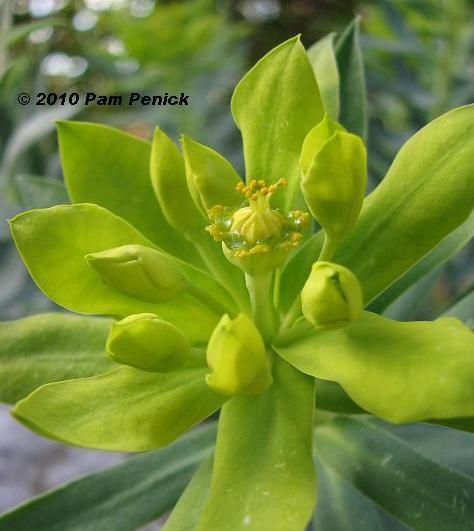 Euphorbia rigida's pretty blue-green foliage is topped in spring with chartreuse bracts and yellow flowers. After the hottest summer on record and one of the coldest winters on record in Austin, gopher plant takes it all in stride and is one of the earliest blooming plants in my spring garden.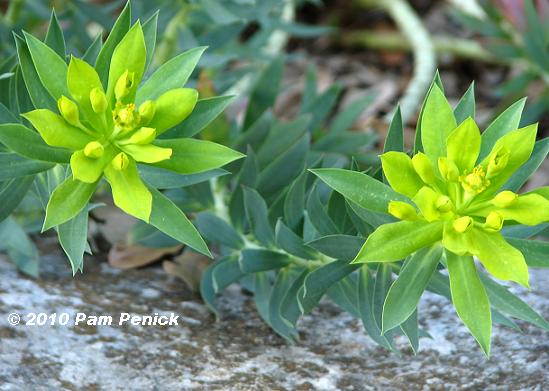 To keep the foliage compact and upright, trim it back by half after it blooms. Euphorbias ooze a milky, irritating sap when cut, so wear gloves and, if you're really cautious, eye protection when trimming it.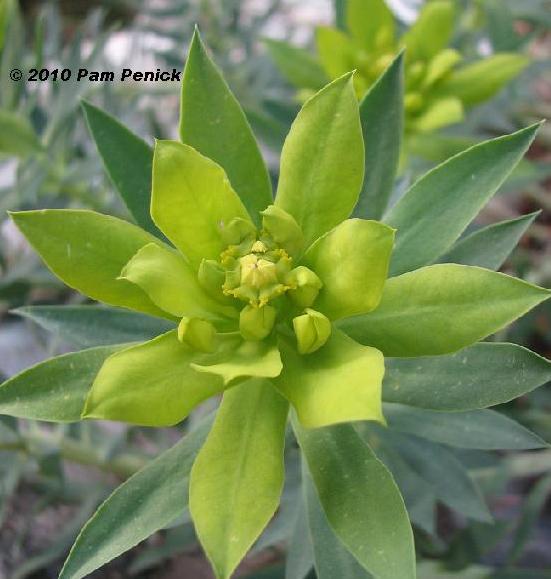 Gopher plant prefers sun, but it's growing well in partial shade (with afternoon sun) in my garden. Hailing from the Mediterranean, it likes good drainage. It's also deer-resistant. What more could you want? Go fer it!
Note: My Plant This posts are written primarily for gardeners in central Texas. The plants I recommend are ones I've grown myself and have direct experience with. I wish I could provide more information about how these plants might perform in other parts of the country, but gardening knowledge is local. Consider checking your local online gardening forums to see if a particular plant might work in your region.
All material © 2006-2010 by Pam Penick for Digging. Unauthorized reproduction prohibited.