July 22nd, 2008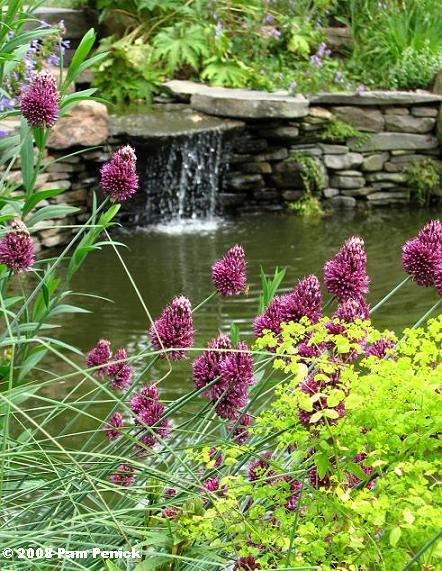 The Pond Garden at Chanticleer lies at the bottom of a steep hill in a wide, open space backed by a stand of trees. Though manmade, it look completely natural thanks to its setting and the coarse plantings around its edge.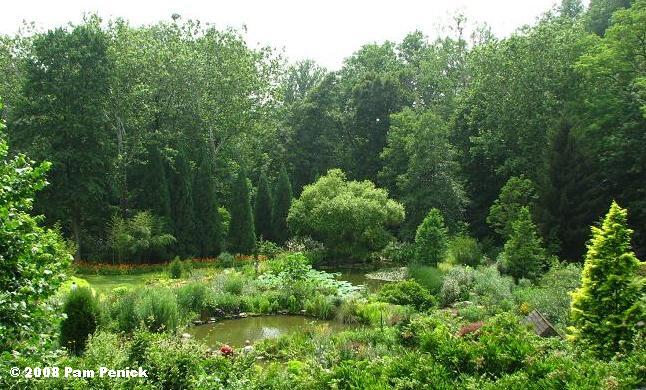 Here's an overlook of the Pond Garden. At the middle left, you'll see the orange daylilies at the edge of the woods, which I showed up close in my earlier post.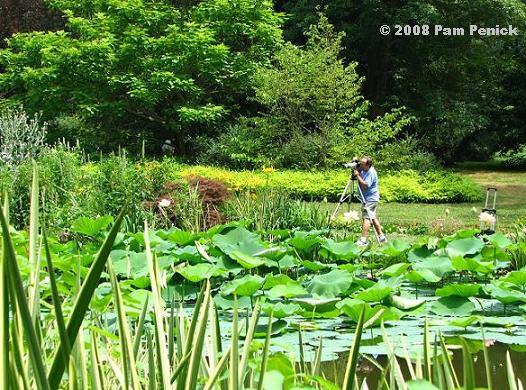 The lotuses were in bloom, but unlike this photographer, I neglected to get a single photo. Drat!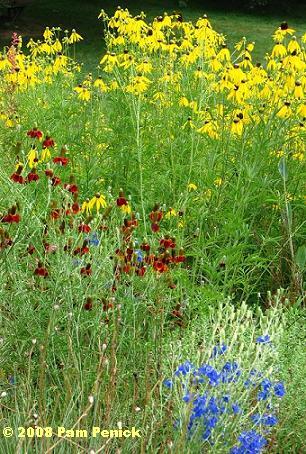 Along the edge, golden flowers and foliage added to the sunshiney atmosphere of the pond garden. I'm always happy to see coneflowers.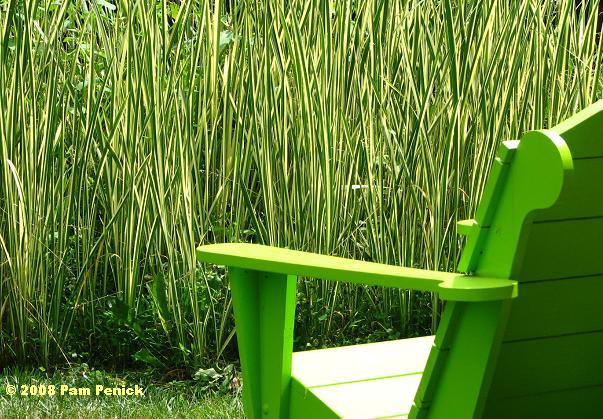 But I love this variegated pond grass too. Look how the yellow-green chair coordinates with the yellow and green stripes of the plants it overlooks. The staff seem to have thought through every detail.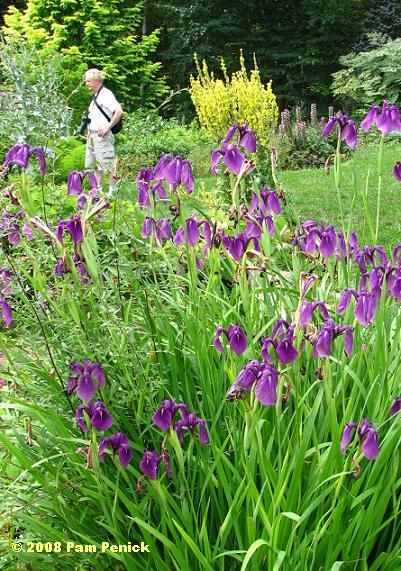 Purple irises contrast beautifully with the chartreuse foliage in the background.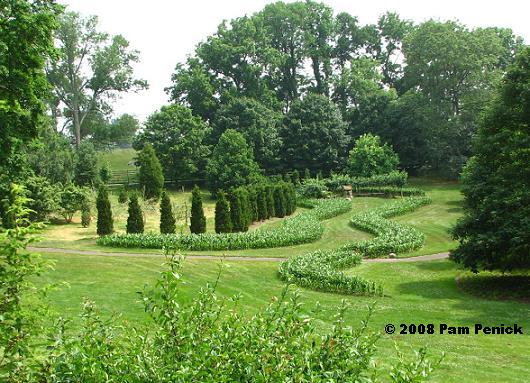 Climbing the steep hill above the pond, you are rewarded with an overlook of both the pond and the Serpentine. Their website describes it better than I could: "a serpentine avenue of young junipers, banded by wheat and barley, winds up to an almost pagan semi-circle backed by upright gingko trees—a marriage of stone and wood, dedicated to Flora."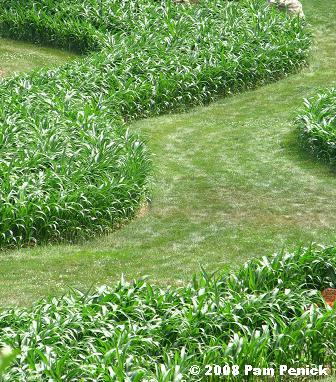 A spin on the alien-designed crop circle?
Next up—the Gravel Garden and Ruin. Click here for the Asian Woods & Stream Garden.
All material © 2006-2008 by Pam Penick for Digging. Unauthorized reproduction prohibited.