February 6th, 2010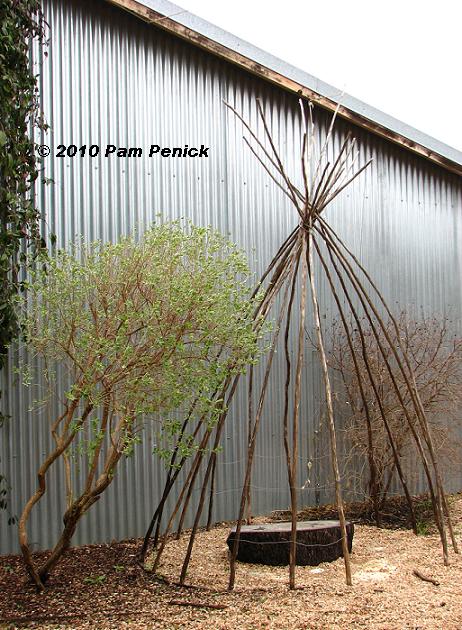 Garden structure is more visible in winter, when plants are dormant. I always take pictures of intriguing rock work, trellises, and the like, gathering ideas for my own garden or others'. Maybe some of these structures at the Lady Bird Johnson Wildflower Center will inspire your garden building as well.
Pictured above is a twig tepee in the children's garden. I love the way it looks against the galvanized metal siding.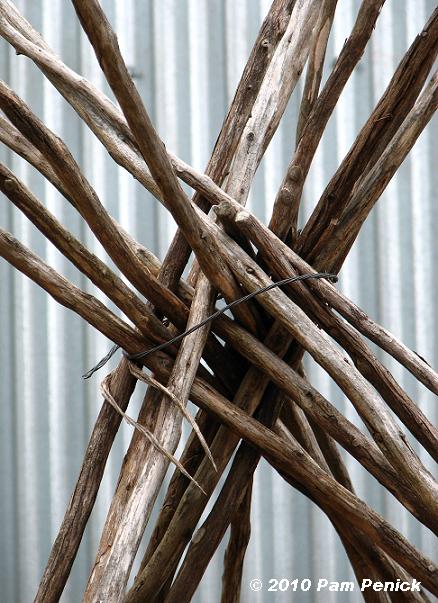 The twigs are gathered and tied with wire at top.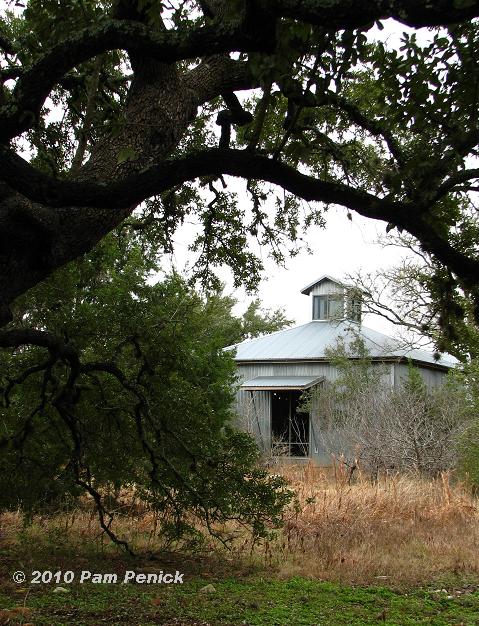 I like the way this building is framed by a massive live oak.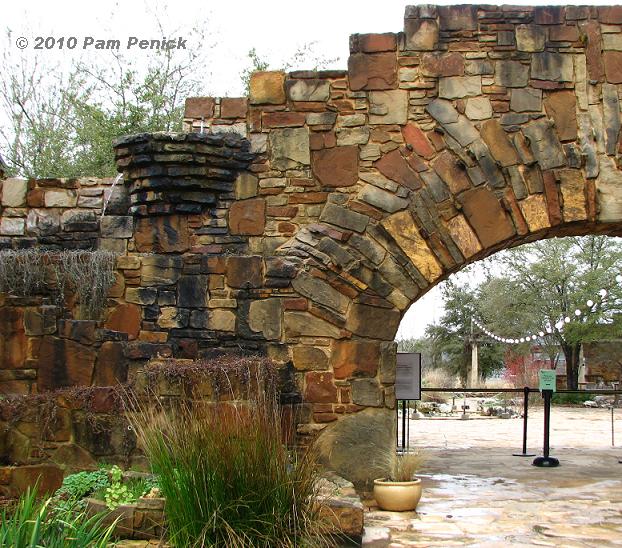 An asymmetrical arch and rusty orange stone make for a dramatic entrance to the main courtyard. Perhaps it references the mission architecture of south Texas?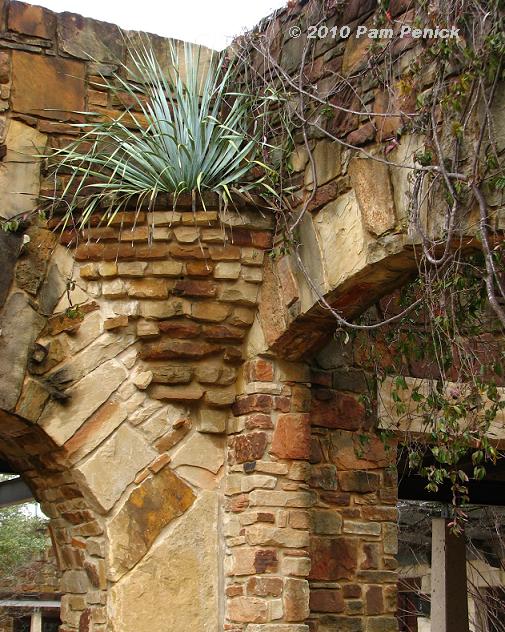 Tucked in a nook near the top of the wall grows a beautiful sotol.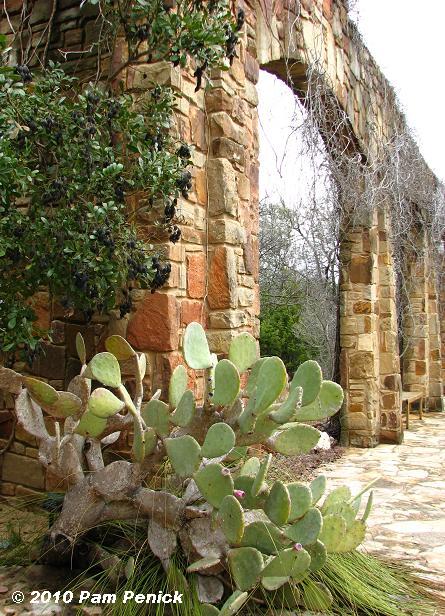 Looking back toward the parking lot, more arches frame meadow views and support an aqueduct that carries water from the rooftop to a large cistern.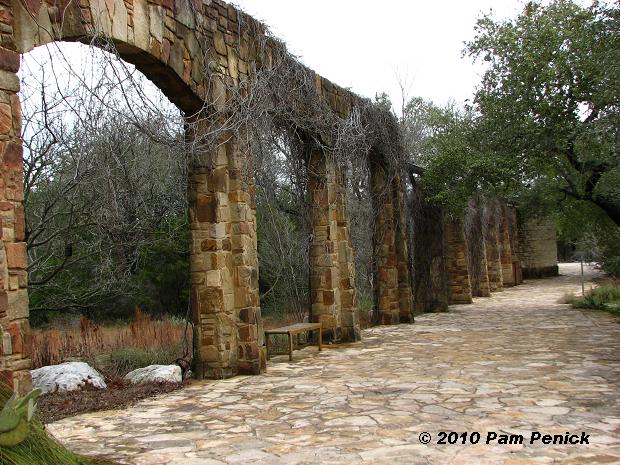 A wider view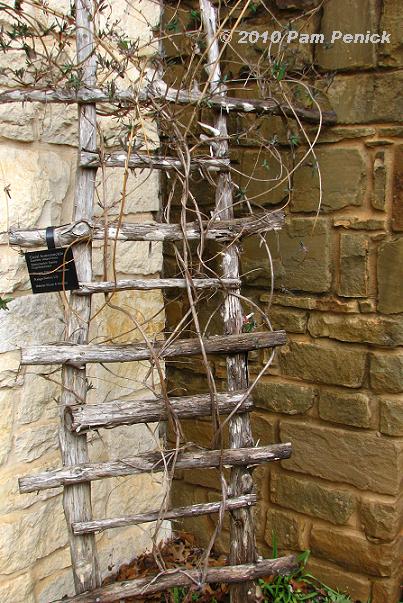 A cedar ladder-trellis supports a coral honeysuckle vine.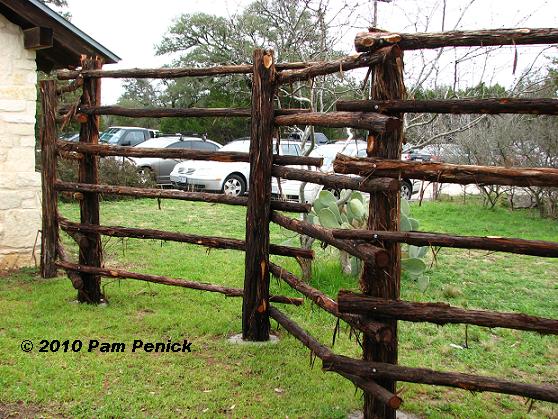 This new cedar structure is at once practical and decorative, creating a relaxed barrier and providing support for vines.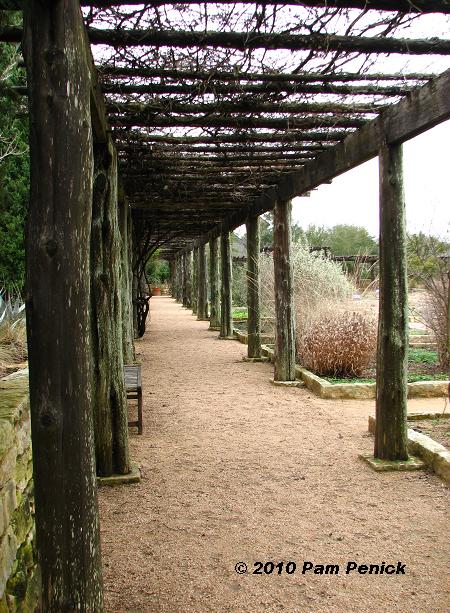 One of two long cedar loggias in the demonstration garden, this structure provides welcome shade on hot days and a beautiful view year-round.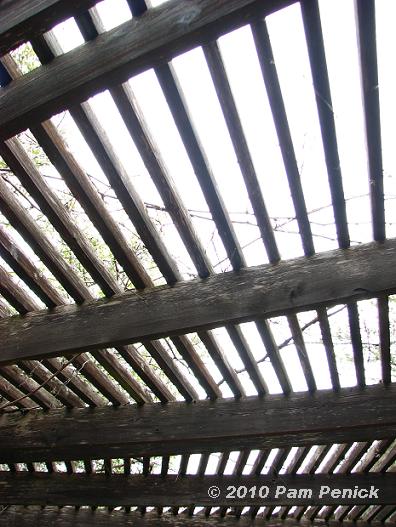 Another pergola in the meditation garden offers intriguing patterns when viewed from below.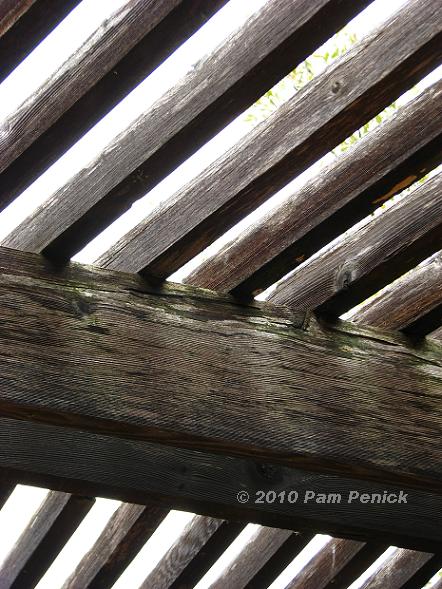 Another look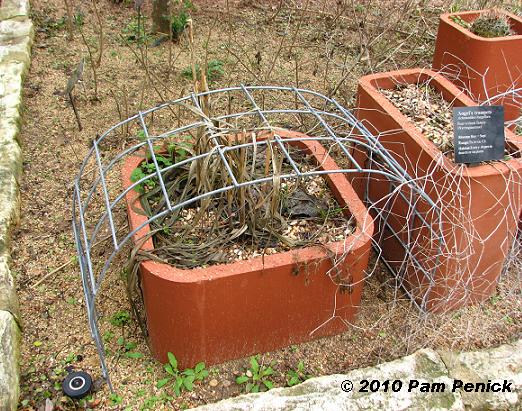 Bent cattle-panel pieces provide sturdy support for plants soon to emerge from dormancy. I am going to try this simple solution for a few floppy plants in my garden.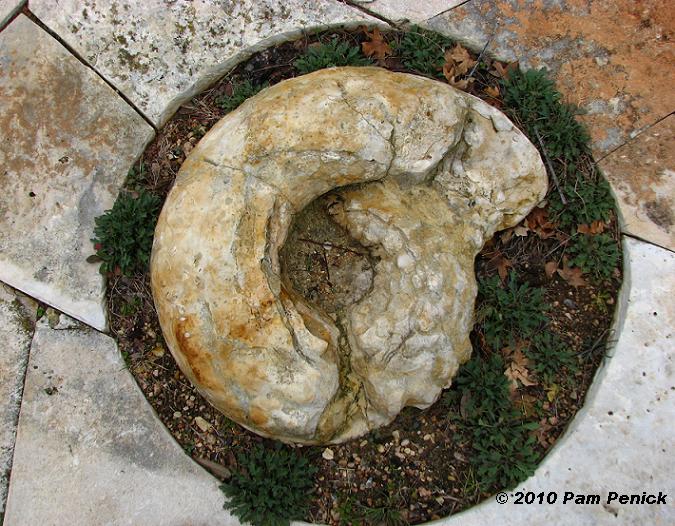 A large fossil anchors the center point of a formal path in the demonstration garden.
For more pics from my visit to the Wildflower Center last Friday, click here for Agave Love. To see tomorrow's post on the sculpture show on display at the Wildflower Center, click here.
All material © 2006-2010 by Pam Penick for Digging. Unauthorized reproduction prohibited.