January 20th, 2010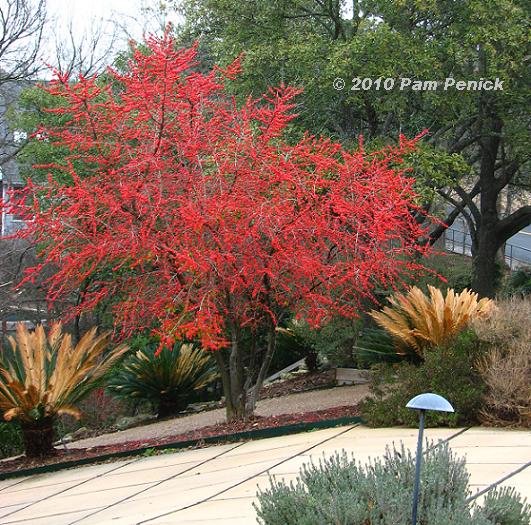 Beaded with bright-red berries, possumhaw holly (Ilex decidua) really stands out amid the greenish-gray and tan winter landscape of Austin.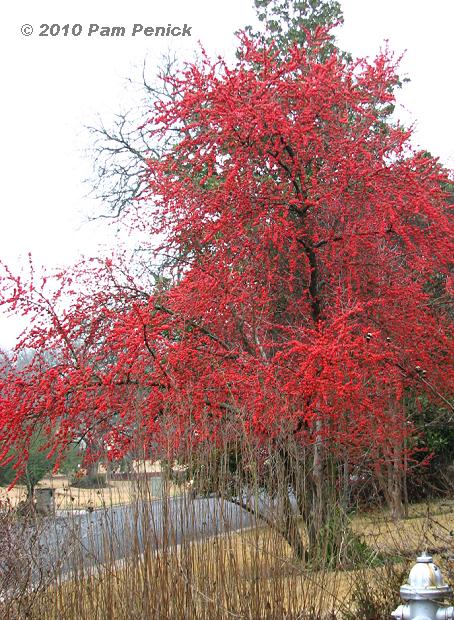 I've driven past several of these native, deciduous hollies in my neighborhood for weeks, and I keep thinking they're at peak beauty. And then I'll drive by again and those trees look even redder somehow. The birds don't eat the berries until late in the season, and since the tree loses its leaves in winter, the bright fruit is a scene stealer.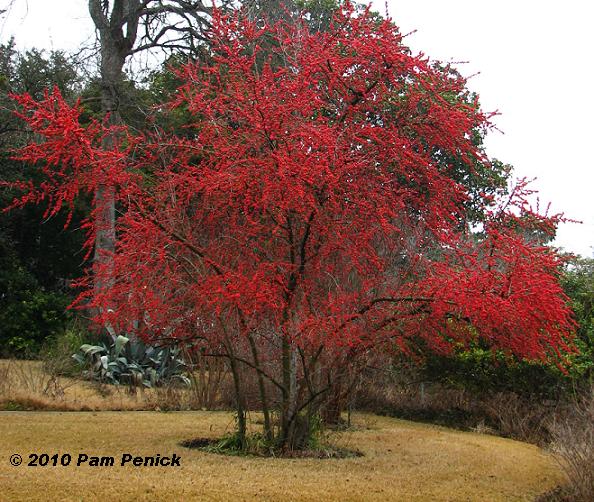 I think I'm going to need one of these.
Growing tips: Possumhaw grows in sun or shade, but it produces more berries in sun. Only female trees that have been pollinated by a male will produce fruit, so plant a male tree too if you're not sure there's one nearby. Possumhaw naturally grows along moist ditches and streambeds, so it needs more water than our native yaupon holly, which it closely resembles except that yaupon is evergreen.
Note: My Plant This posts are written primarily for gardeners in central Texas. The plants I recommend are ones I've grown myself and have direct experience with. I wish I could provide more information about how these plants might perform in other parts of the country, but gardening knowledge is local. Consider checking your local online gardening forums to see if a particular plant might work in your region.
All material © 2006-2010 by Pam Penick for Digging. Unauthorized reproduction prohibited.