January 13th, 2010

An Austin nursery landmark has succumbed to the ailing economy. Gardens — a boutique nursery, home-and-garden gift shop, and design firm located on 35th Street — announced a 40- to 70%-off sale yesterday. I heard about it on Twitter and then via a forwarded email from Gardens that cleverly announced they were "going dormant" due to the "chilly" economic climate.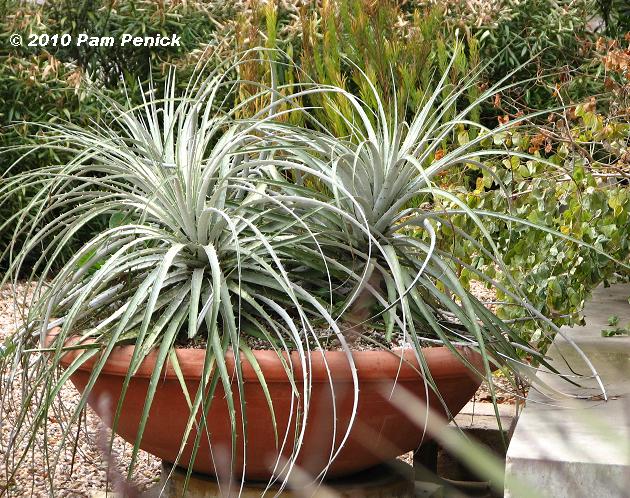 Going dormant? Does that mean they are closing permanently?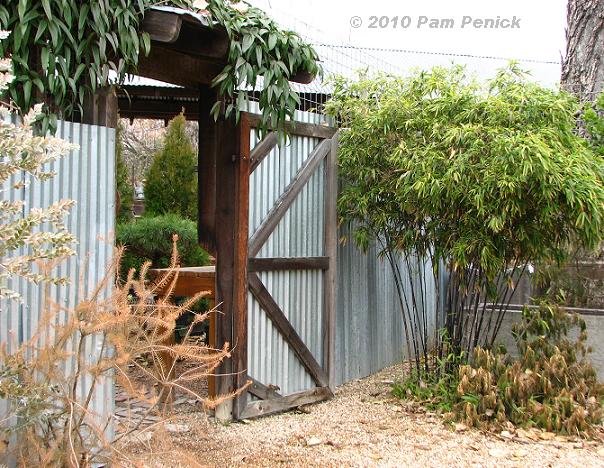 Yes, they are shutting down the place. By the time I got over there today at midday, things were looking pretty picked over, although nursery staff told me they will still be receiving plants all week.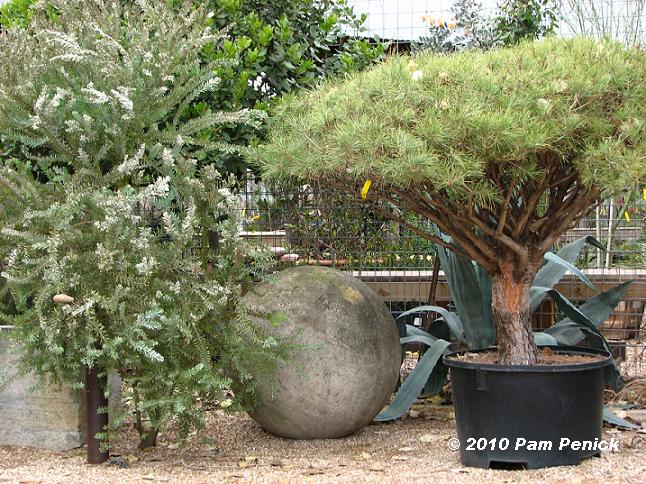 The beautiful building itself — galvanized siding and concrete on the outside, cheerful painted wood on the inside, with a whimsical, attention-grabbing chimney (see top photo) — is still owned by the founders and former owners of the nursery, plantsmen James David and Gary Peese, whose incredible garden I've posted about several times. I wonder what they'll choose to do with it.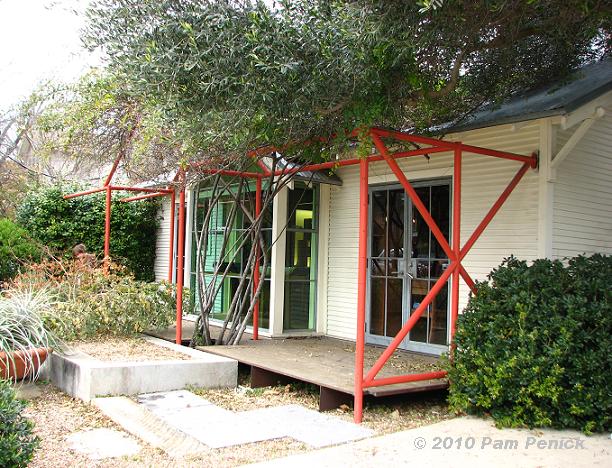 Gardens was often well beyond my budget, but I would splurge on a plant or pot now and then.

I regret Austin's loss as yet another unique, inspiring garden shop closes its doors.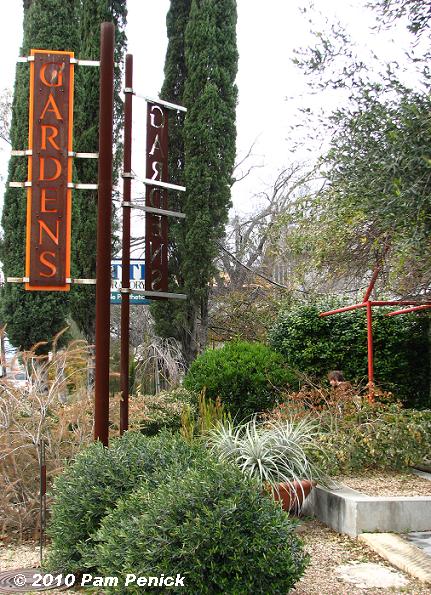 Goodbye, Gardens. It was a beautiful garden dream.
All material © 2006-2010 by Pam Penick for Digging. Unauthorized reproduction prohibited.