December 29th, 2009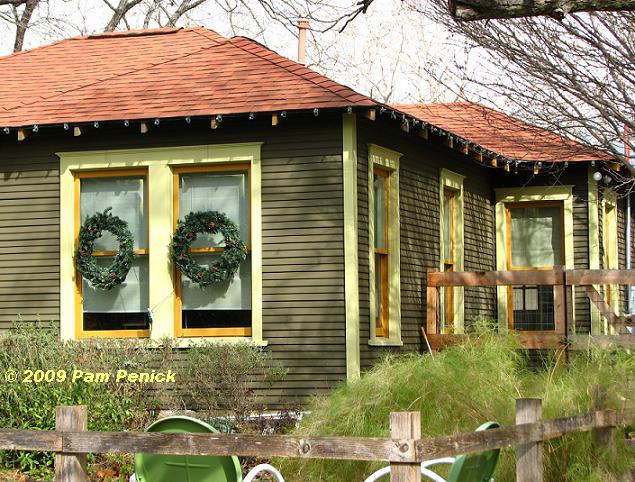 Driving around west Hyde Park I came across this adorable bungalow and front garden filled with native and adapted plants. I love it!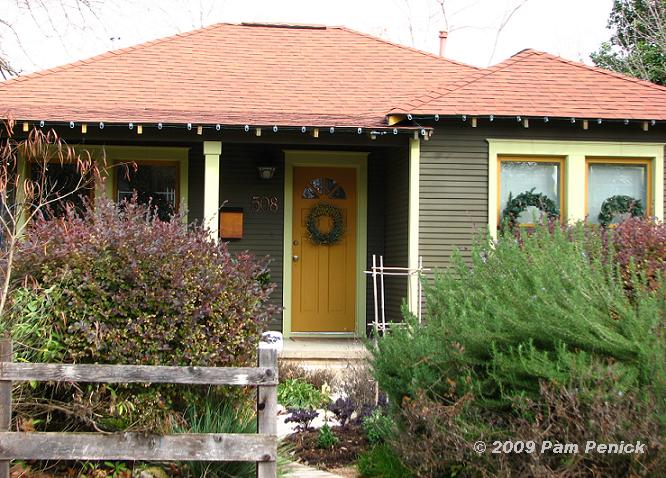 Look at the front door—fabulous color! I'm feeling inspired to paint my future garden house (in actuality, a pool-pump shed disguised as a garden house; under construction by my DH) in similar colors.
I'd love to have a tour of this charming bungalow garden. Maybe someday it'll pop up on a tour. Or…does anyone know the owner? I spotted a stock-tank pond in the back garden, so I already know she or he is a kindred spirit.
All material © 2006-2009 by Pam Penick for Digging. Unauthorized reproduction prohibited.