July 8th, 2008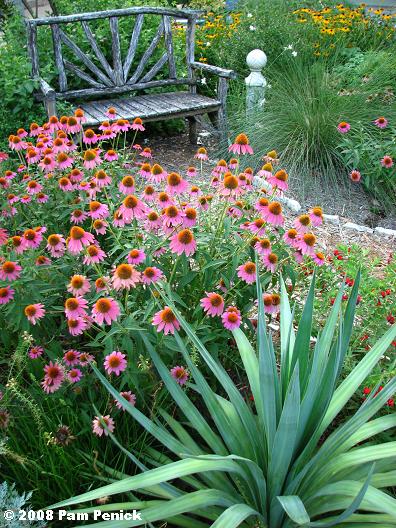 Recently I posted about my summer garden-book reading list, and Sharp Gardening was one I'd picked up. I haven't read it yet, but I'm already doing some sharp gardening myself. Pictured above: purple coneflower (Echinacea purpurea ) and softleaf yucca (Yucca recurvifolia ).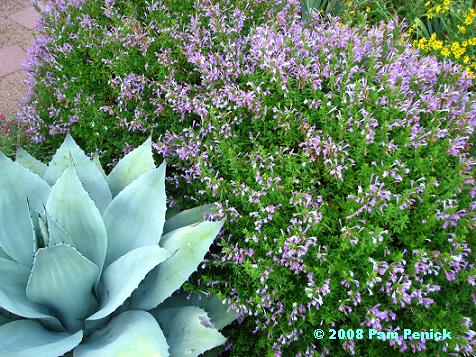 I love sharp plants like this 'Whale's Tongue' agave (Agave ovatifolia ) because they don't require anything of me in the summer. They don't wilt under the punishing sun. They laugh at drought. And they look fantastic in contrast with fine-leaved, flowering, drought-tolerant perennials like Mexican oregano (Poliomintha longiflora ).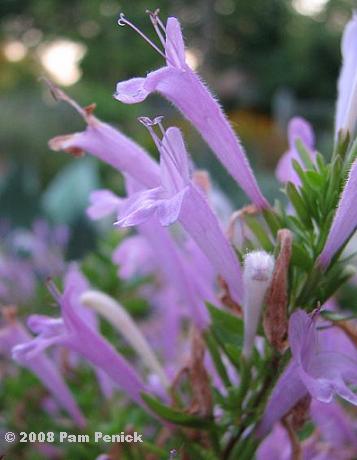 Mexican oregano isn't sharp, but it sure does look pretty—and its foliage smells good too.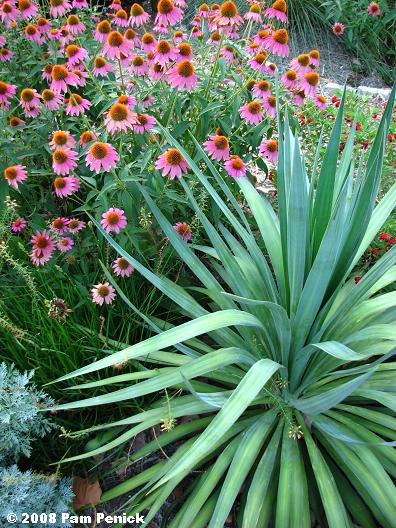 Sharp combos are smart combos for those of us in hot, drought-prone climates. The payoff continues in the winter, when their evergreen, architectural forms provide the backbone of the garden.
All material © 2006-2008 by Pam Penick for Digging. Unauthorized reproduction prohibited.