December 2nd, 2009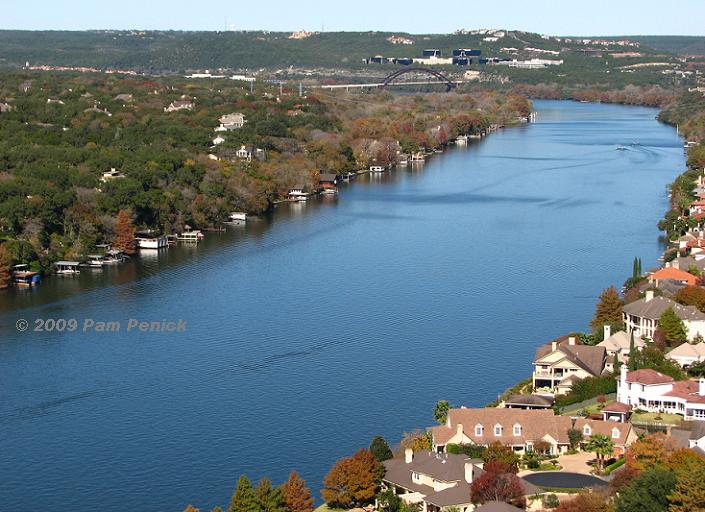 View of Lake Austin and the Pennybacker Bridge from atop Mt. Bonnell
What Austinites call mountains would be called foothills in more towering regions. It's part of the same exaggeration that has Austin in a tizzy right now over cold temperatures that just might drop all the way to freezing or even—gasp!—bring a few snow flurries to town. While I was having my hair cut this morning, my stylist told me that a worried client had already asked about rescheduling her Friday appointment in case bad weather (i.e., cold and a few snowflakes) kept her from risking life and limb to make it to the salon.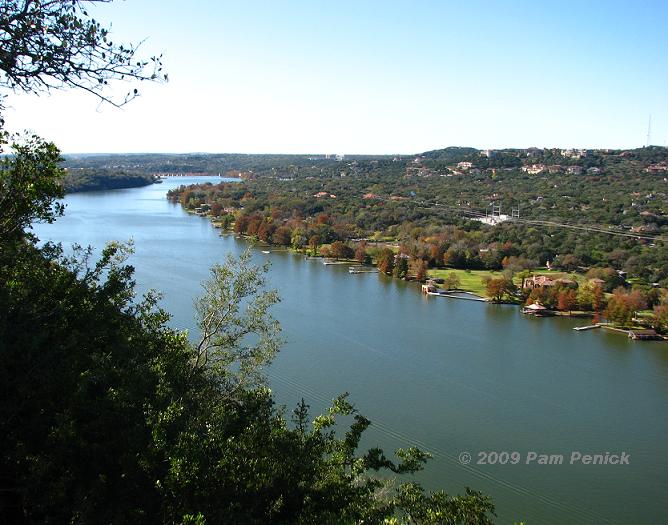 But I digress. At 775 or 785 feet (sources differ) above sea level, Mt. Bonnell may be the highest point in the Austin city limits. Located in a wealthy westside neighborhood, it's a popular spot to bring visiting relatives. Early on the Wednesday before Thanksgiving, the kids and I climbed the stairs to the top and hiked the ridge before it got very crowded, which gave us ample opportunity to enjoy the view of Lake Austin, which looks like a river, and is in fact formed by a dam on the Colorado River. This is the view looking downstream toward downtown, where another dam turns Lake Austin into Lady Bird Lake.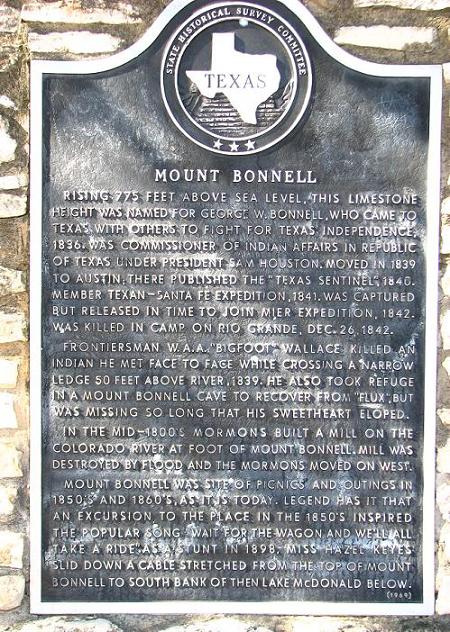 An old historical sign provides a somewhat humorous history of the area. What a soap opera of characters it covers!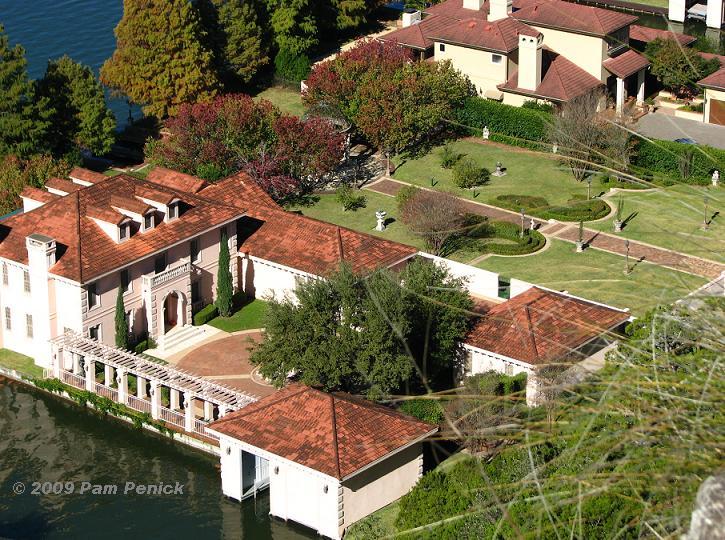 Using the telephoto lens on the camera to ogle the mansions built on waterfront property directly below the overlook, I spotted this formal garden with a Grecian-style temple in the center. Not my cup o' tea but interesting to see how the other half lives.
All material © 2006-2009 by Pam Penick for Digging. Unauthorized reproduction prohibited.