November 30th, 2009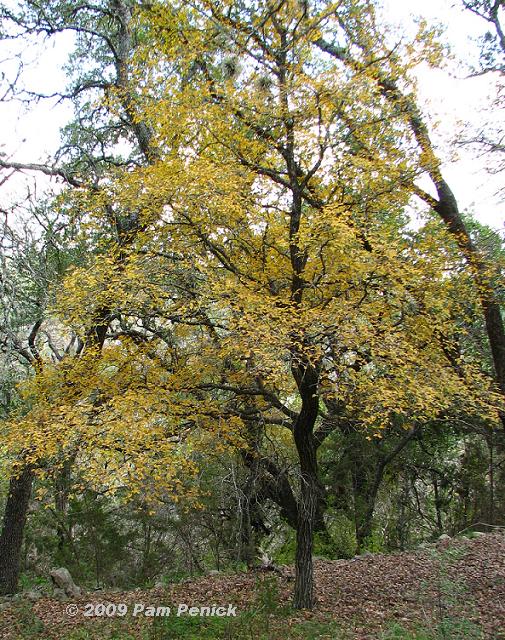 On Saturday we returned to the Hill Country to see Westcave Preserve, a 75-acre nature sanctuary located about 40 miles west of Austin. Westcave is known for its beautiful grotto hidden at the end of a sheltered canyon "created more than 100,000 years ago by the gradual collapse of an immense limestone cave." Cedar elms along the rim were at peak color.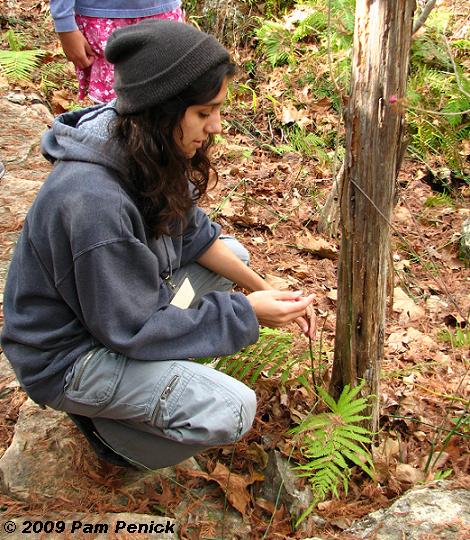 Our trail guide stopped often to talk about the diversity of native plants growing in the savannah along the rim and in the moist canyon below.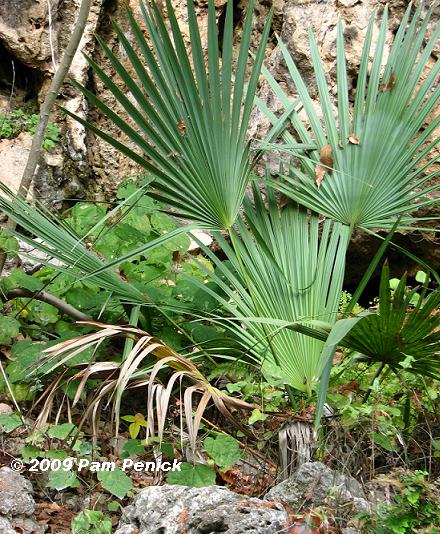 Texas palmettos (Sabal minor) appear as soon as you descend into the canyon.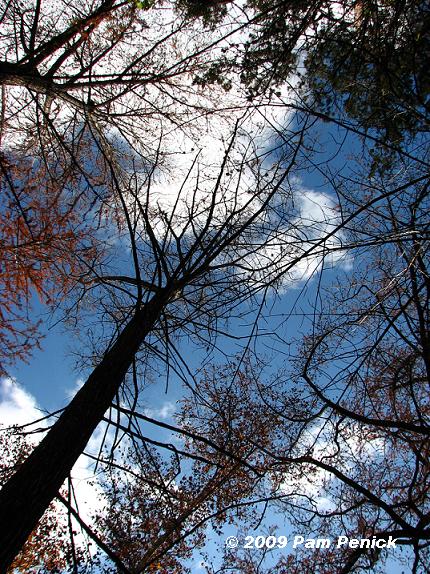 As you near the end of the box canyon, where the cave and grotto are hidden, the sense of enclosure can only be alleviated by looking up at the sky.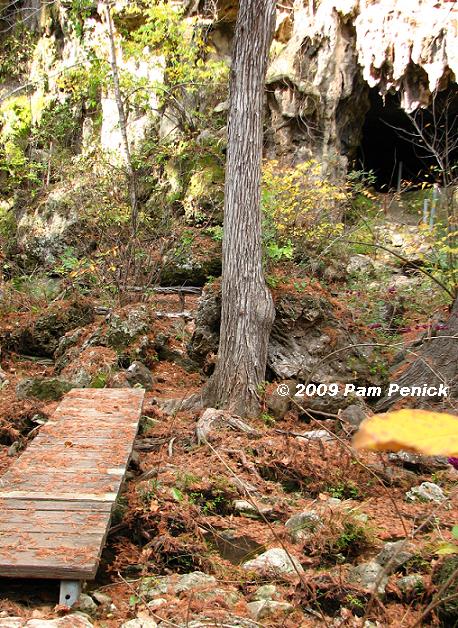 A wooden bridge crosses a leaf-strewn creek toward the looming monster's mouth of the cave opening.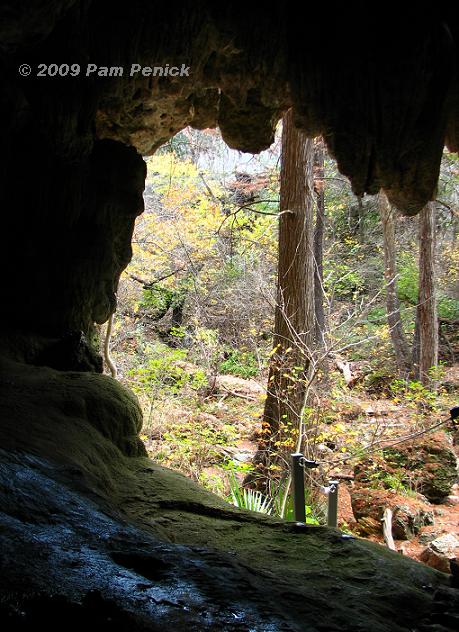 Our guide led us inside the dripping cave to show us "soda straws" and other calcereous formations, along with the remains of a prehistoric oyster bed embedded in the cave wall above our heads, marking the level of an ancient inland sea that once covered central Texas.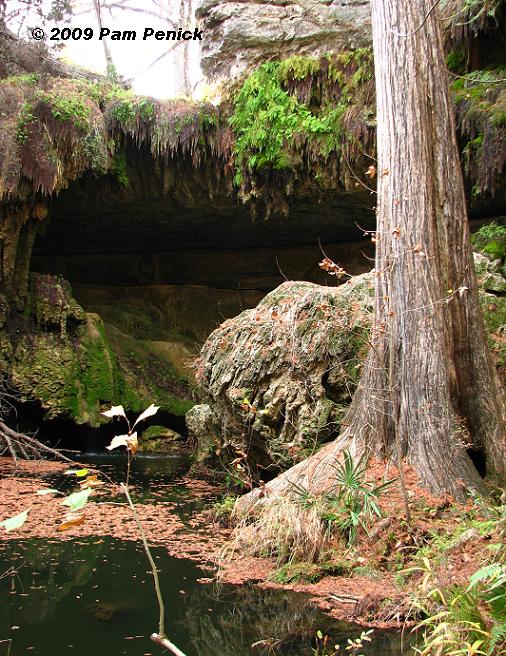 Exiting the cave and looking to the right, you see a grotto that was formed when part of the cave's roof collapsed, opening up this section of the cave to the sky. It reminds me of Hamilton Pool, which is just a few miles down the road from Westcave and was indeed formed the same way.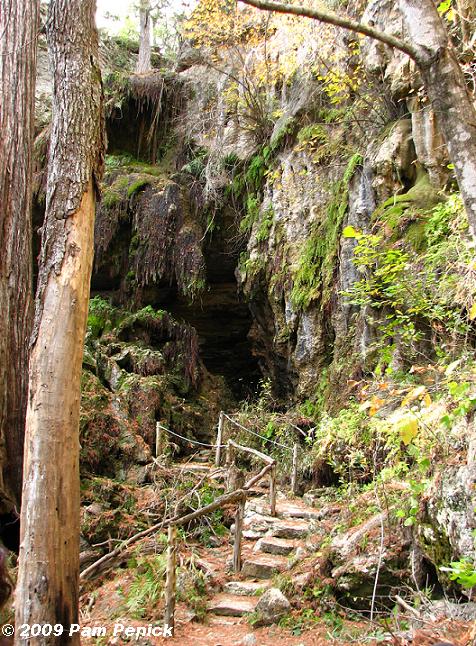 Stairs lead visitors into the grotto behind the waterfall that flows over the lip of the roof. Most of the fragile grotto is off limits to protect it.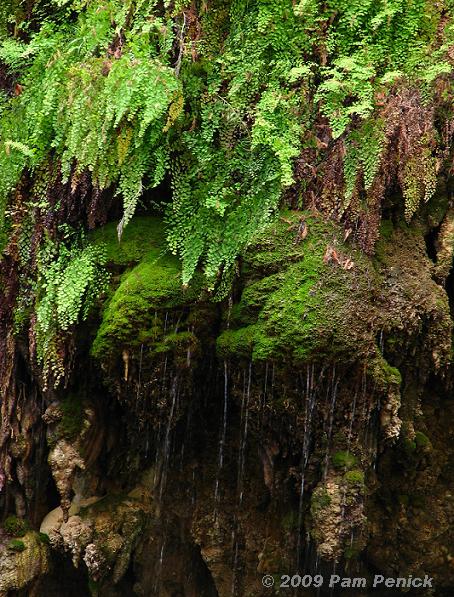 Ferns hang from the roof, catching moisture that seeps and drips over the edge.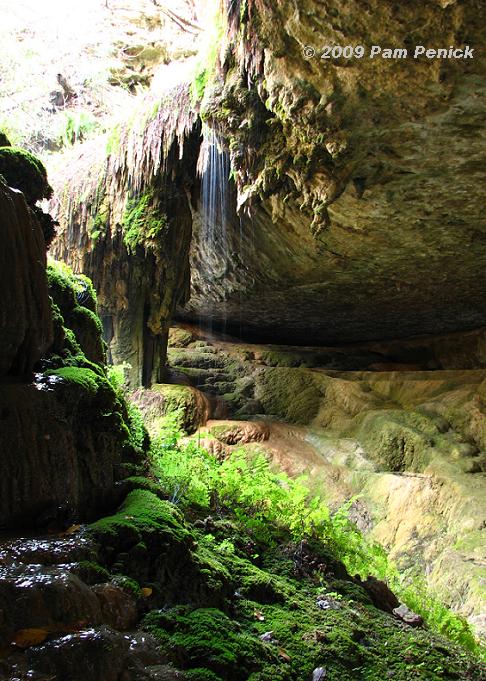 A steady waterfall patters over the grotto's roof, plinking into a deceptively deep pool below—25 feet deep, our guide told us!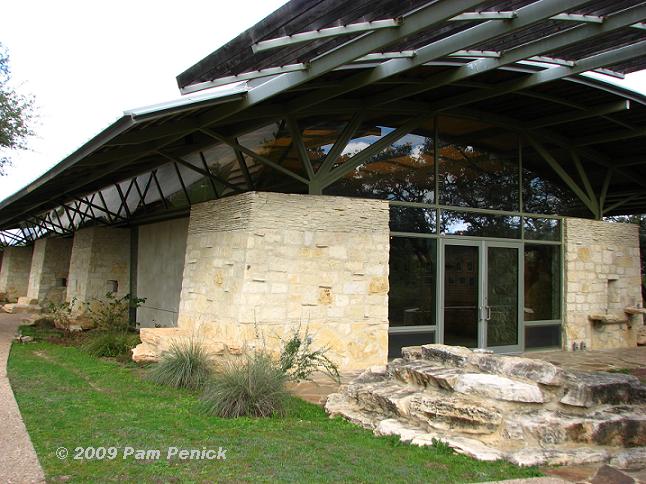 Westcave Preserve may be less dramatic than expansive Hamilton Pool, but it has a tranquility and sense of mystery you don't often find there. You must take a guided tour to see Westcave, so be sure to check the website for a tour schedule and admission fees.
All material © 2006-2009 by Pam Penick for Digging. Unauthorized reproduction prohibited.