May 29th, 2008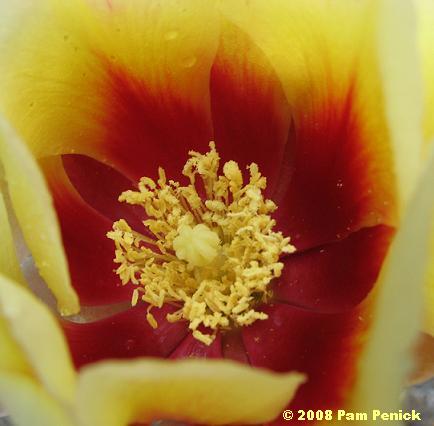 'Santa Rita' Opuntia flower
Gardeners often have strong opinions about using red and yellow together. Linda at Meadowview Thymes wrote in a comment here that she loves yellow with red. Chuck at My Back 40 (Feet) reacts with antipathy when that color combination appears accidentally in his garden.
So how do you feel about pairing red and yellow? Do you like the energizing contrast? Does it remind you unpleasantly of ketchup and mustard? Does it work if the tones are muted? What about if the red and yellow naturally occur together, as in the prickly pear flower shown above?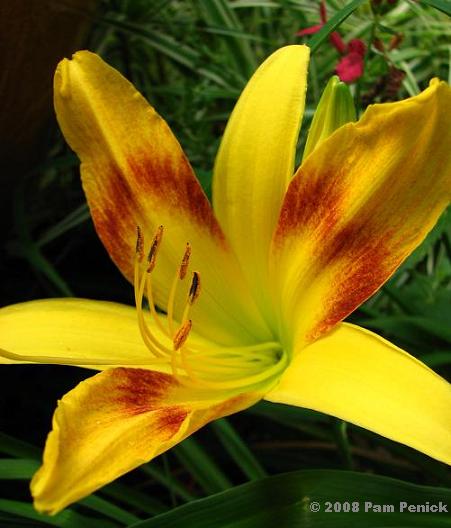 'Wilson's Yellow' daylily is another example in my garden of a natural red-and-yellow combination.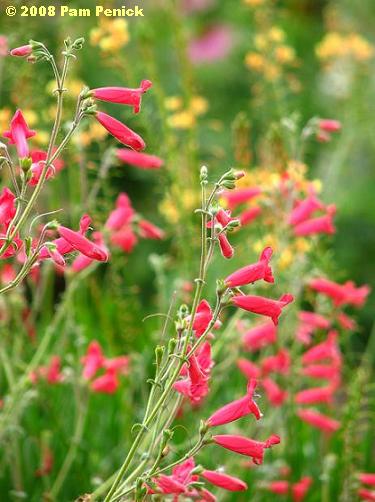 The clearer, cooler red of rock penstemon (Penstemon baccharifolius ) paired with the soft yellow-orange of Bulbine frutescens appeals to me. But maybe it makes you want to avert your eyes?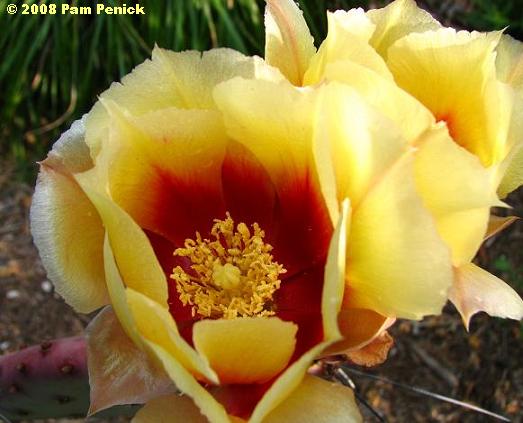 Another look at the 'Santa Rita' prickly pear flower
If red and yellow combos are non-venomous for you, are there other colors that you intentionally separate? For me the unforseen combination of soft-pink 'Belinda's Dream' rose and screaming orange-red pomegranate made me wince every time I saw it, and I had to move the pomegranate at once. But I rather like hot-pink and orange together (witness the coneflower in my header photo). So maybe it all comes down to the intensity of the color pairing.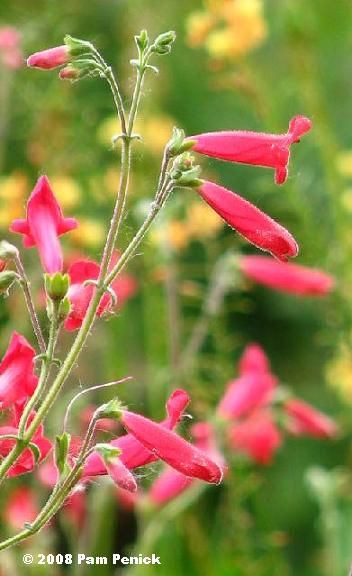 What do you think?
All material © 2006-2008 by Pam Penick for Digging. Unauthorized reproduction prohibited.