May 27th, 2008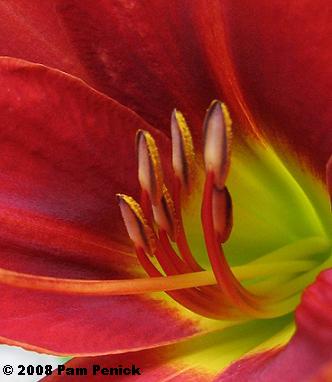 'Apple Tart' daylily
May is my daylily month. When school used to let out in mid-May, we often went on vacation and missed most of the flowers. Now that the state legislature has stuck its nose in the business of local school districts and dictated when school can let out (early June), here we are in May, and I get to see the daily parade. It's a parade of only three, alas, because I've managed to kill at least four other varieties I've tried over the years. These three survivors are my tried-and-true daylilies, weathering extreme heat and drought and, now, too much shade. Ideally, they like morning to midday sun, with afternoon shade. All three are evergreen varieties, which fare much better in Austin than the ones that go dormant in winter.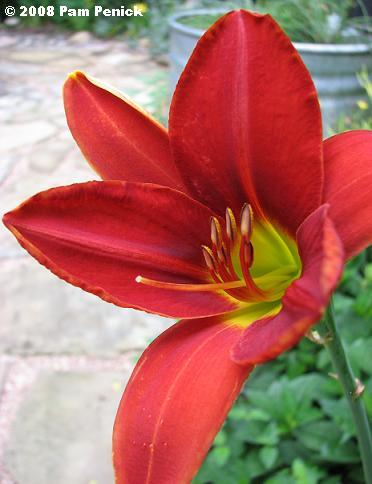 A wider shot of 'Apple Tart'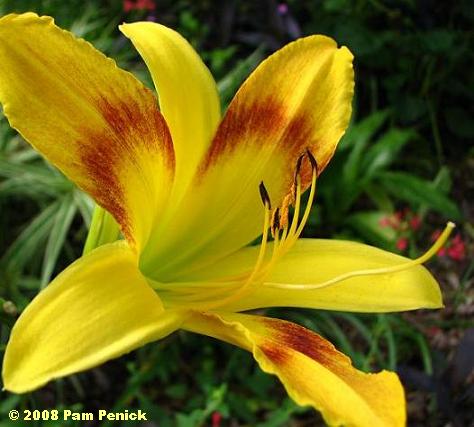 'Wilson's Yellow' daylily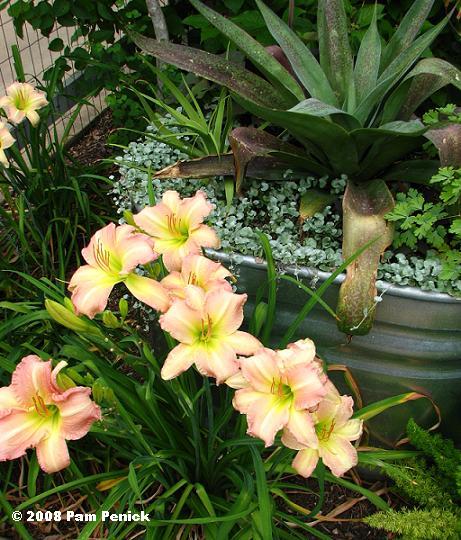 And of course, the much-photographed 'Best of Friends' daylily

One more delight, not of the daylily variety, are the soft peachy pink roses my DH gave me for our anniversary. Aren't they gorgeous?
All material © 2006-2008 by Pam Penick for Digging. Unauthorized reproduction prohibited.