November 19th, 2009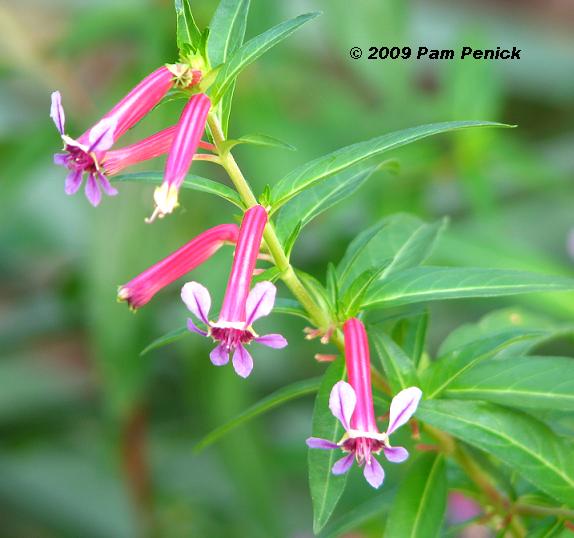 The 'Twinkle Pink' cuphea* has never looked better than it does right now. In partial shade, with more afternoon than morning sun, it looked decent all summer. But with cooler weather its color has intensified, and it's covered in cute, hot-pink, tubular flowers. I just love it.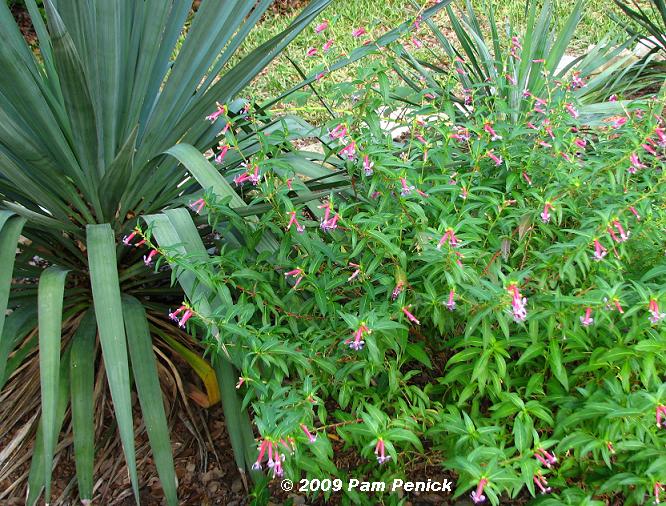 I find that a tiny-leaved plant like a cuphea looks best paired with bold foliage, like this softleaf yucca (Y. recurvifolia).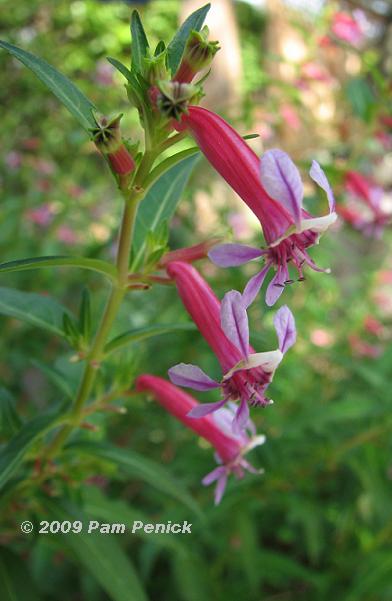 The bees love the flowers, although their tubular shape looks better suited for hummingbird beaks.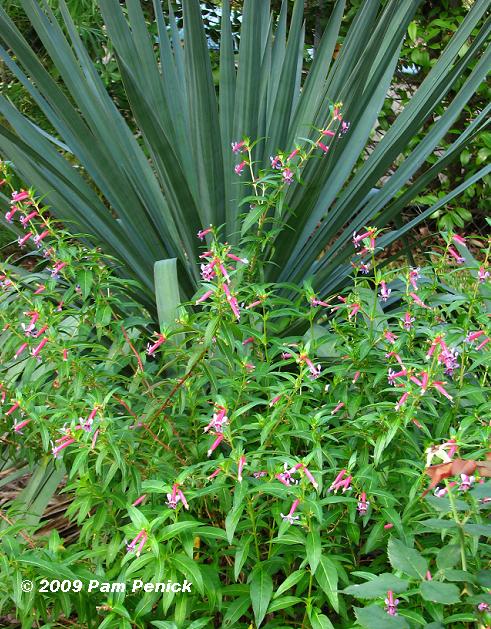 In late winter, when I cut back the frost-browned cuphea, the yucca provides continuity and handsome, evergreen color.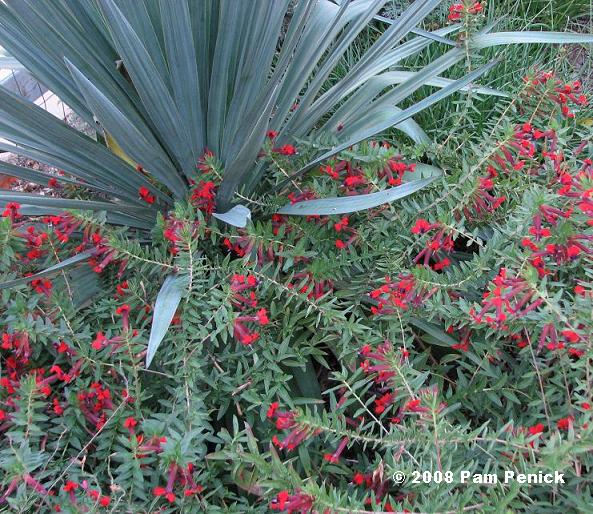 A year ago, while checking on the garden at the Unsold House, I admired this very same yucca with a still-lush batface cuphea (C. llavea). Shortly thereafter, I decided the yucca needed to move to my new garden, and I brought it home with me. Am I glad I did. After the 'Whale's Tongue' agave, it added instant age and presence to my new-baby garden.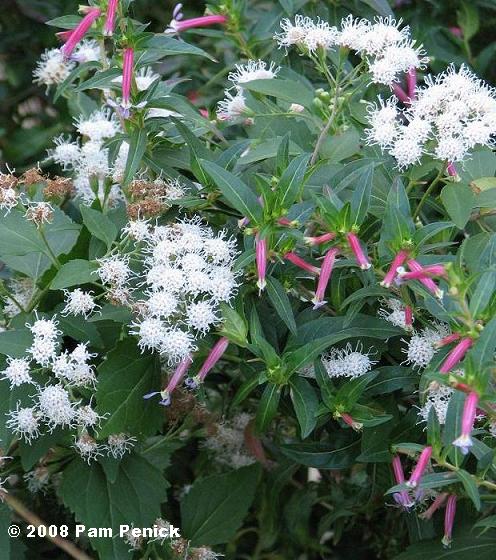 On that visit I also noticed the pink cuphea doing a lovely tango with white mistflower, aka shrubby white boneset (Eupatorium havanense). I love this fall combo. A division of the pink cuphea subsequently came home with me, as did a tiny volunteer white mistflower. Although separated in the new garden, I imagine them calling out to each other, remembering their last tango.
*Thanks for the ID, Frances, and for the passalong, Annie in Austin!
Note: My Plant This posts are written primarily for gardeners in central Texas. The plants I recommend are ones I've grown myself and have direct experience with. I wish I could provide more information about how these plants might perform in other parts of the country, but gardening knowledge is local. Consider checking your local online gardening forums to see if a particular plant might work in your region.
All material © 2006-2009 by Pam Penick for Digging. Unauthorized reproduction prohibited.