November 3rd, 2009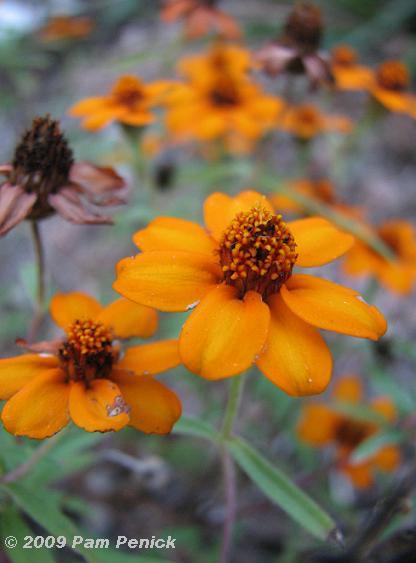 I can't say enough good things about orange narrowleaf zinnia (Zinnia angustifolia). It bloomed dependably all summer and is still holding its own, adding a pop of orange amid the silver and blue-green foliage of xeric plants in a sunny bed.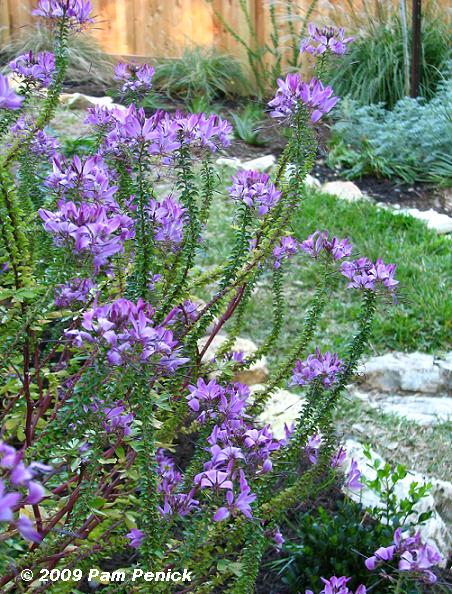 Likewise, 'Senorita Rosalita' cleome, one of the Proven Winners plants I trialed this season, is still flowery. It did suffer from splitting damage this summer when a couple of brief rain showers weighed down its brittle stems. But even without a late-summer trim it's still blooming and driving the bees crazy.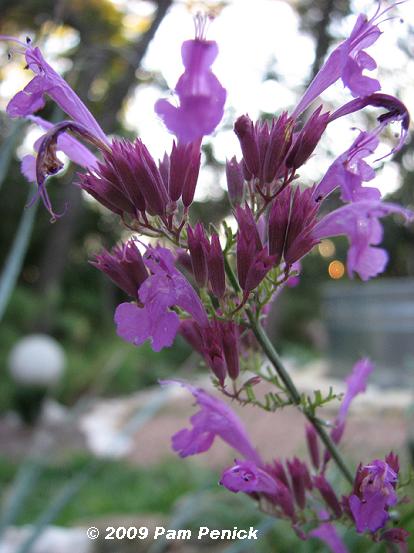 'Ava' agastache continues her reign as my favorite of the agastache collection from High Country Gardens. Her regal bearing and deep-rose flowers enthrall me—and this is only her first season. Check out Bev's Colorado Garden for beautiful pics of a more-established 'Ava' and Bev's experience with this lovely plant.
All material © 2006-2009 by Pam Penick for Digging. Unauthorized reproduction prohibited.