January 18th, 2018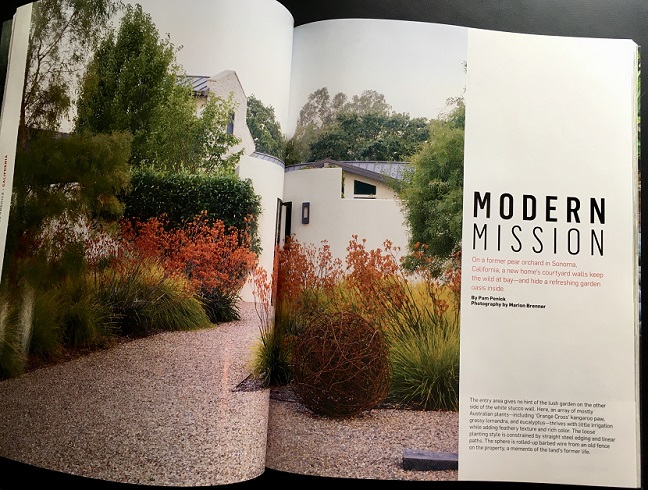 It may be cold and gray outside, but that means it's a perfect time of year to curl up with the new Winter 2018 issue of Garden Design magazine. I got my copy today and am excited to tell you about my article "Modern Mission," which appears on page 54. It explores a lush, oasis-style courtyard garden and outer garden of drought-tolerant Australian plants on the site of an old pear orchard in Sonoma, California. Photos are by the inimitable Marion Brenner.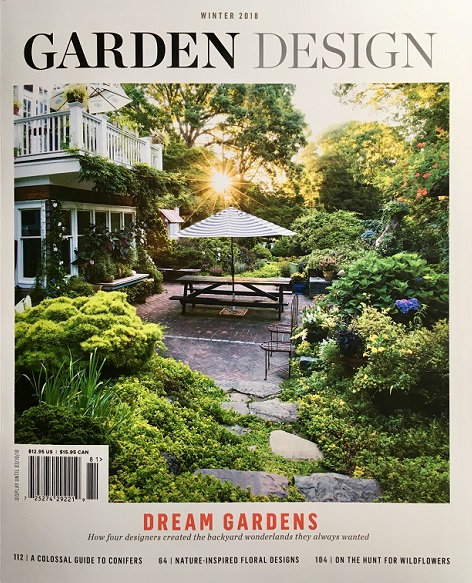 Dream gardens indeed! Get your copy by subscribing to Garden Design. You can also sometimes find it in bookstores and garden shops. The quarterly magazine is packed with in-depth articles and beautiful photos — and zero ads.
I welcome your comments; please scroll to the end of this post to leave one. If you're reading this in a subscription email, click here to visit Digging and find the comment box at the end of each post.
_______________________
Digging Deeper: News and Upcoming Events
Calling all garden bloggers! You're invited to register for the annual Garden Bloggers Fling tour and meetup, which will be held in Austin this May 3rd-6th! Click this link for information about registering, and you can see our itinerary here. Space is limited, so don't delay. The 2018 Fling will be the event's 10th anniversary, which started in Austin in 2008.
Join the mailing list for Garden Spark Talks! Inspired by the idea of house concerts, I'm hosting a series of garden talks by inspiring designers and authors out of my home. Talks are limited-attendance events and generally sell out within just a few days, so join the Garden Spark email list for early notifications. Simply click this link and ask to be added.
All material © 2006-2018 by Pam Penick for Digging. Unauthorized reproduction prohibited.