March 7th, 2008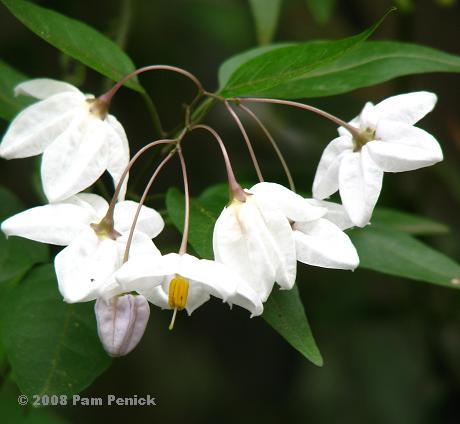 White potato vine (Solanum laxum , or Solanum jasminoides )
It's the Friday before spring break. I'm hoping for a week of beautiful weather, as we'll be hanging out in Austin and hitting the parks and trails and just enjoying a week off at home. SXSW kicks off this weekend, and the Star of Texas Fair and Rodeo enters its second week, so there will be the usual mid-March convergence of black-clad hipster types along South Congress, real and urban cowboys in east Austin, and ponytailed, flip-flop-wearing college students on spring break. It makes for lively, late-night crowds at Magnolia Cafe, if you're into lively, late-night crowds.
Me, not so much. I do like the people-watching though, and the rodeo is always fun. I know Annie gets into the film festival side of SXSW. I expect a full report from her about indie films to check out from Netflix in a few months.
Meantime, I plan to relax and enjoy some great spring weather. Here are some photos to end the week with. Enjoy!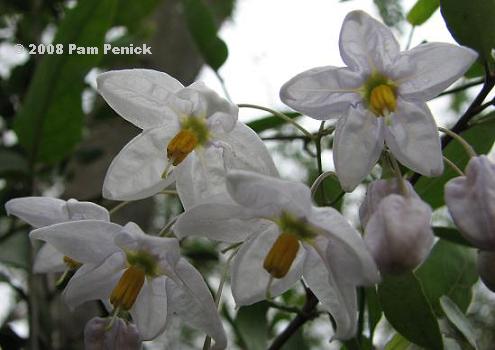 Potato vine flowers face the ground, making for back-lit photos. Still, I like this angle because the blossoms look like parachutists coming out of the sky.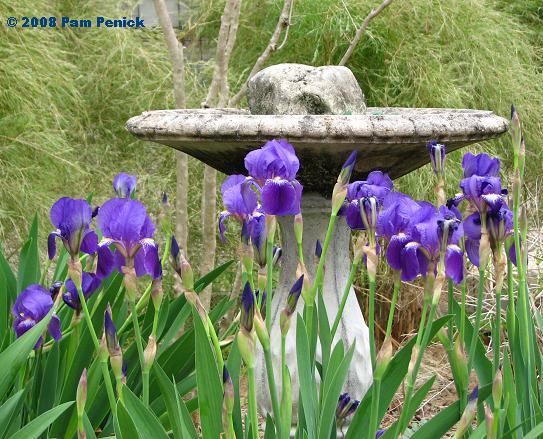 Another look at the 'Amethyst Flame' irises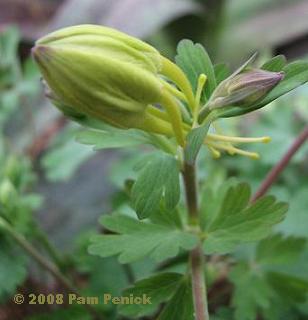 The columbines are budding!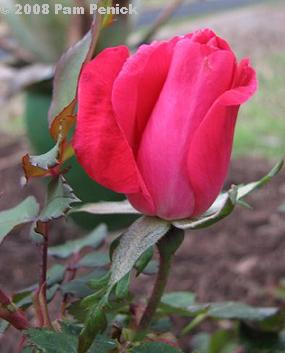 And the first 'Radrazz' rosebud has appeared. I just planted this Knockout rosebush a few weeks ago.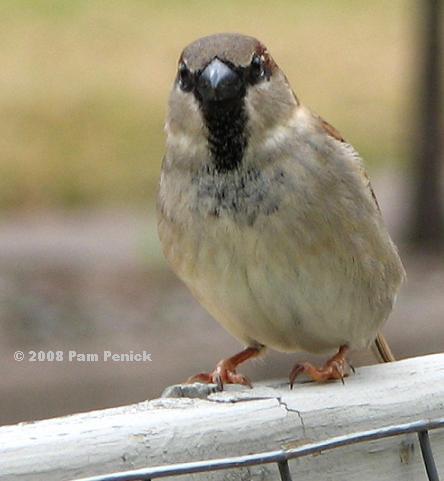 My eye is on the sparrow…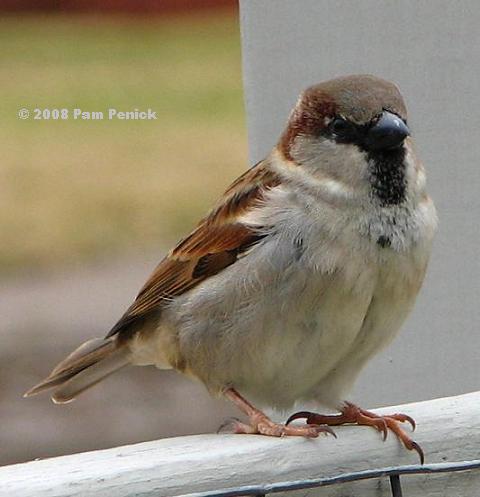 …and his eye is on me.
All material © 2006-2008 by Pam Penick for Digging. Unauthorized reproduction prohibited.