October 17th, 2017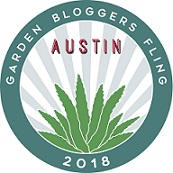 Do you own or do marketing for a garden-related business? Would you like for garden bloggers — i.e., social media influencers — from across the U.S., Canada, and beyond to know about your products?
I'm on the planning committee for Garden Bloggers Fling, an annual 3-day meetup and garden tour for garden bloggers that will be hosted May 3-6, 2018, in Austin, Texas. We're partnering with gardening businesses across North America to showcase those businesses to our expected 100 blogger-attendees, while helping to keep our event registration cost affordable.
If you're interested in hearing more, please contact me. I'd be happy to tell you about our event and discuss how we can partner together! And by the way, all donations to our nonprofit organization are tax-deductible.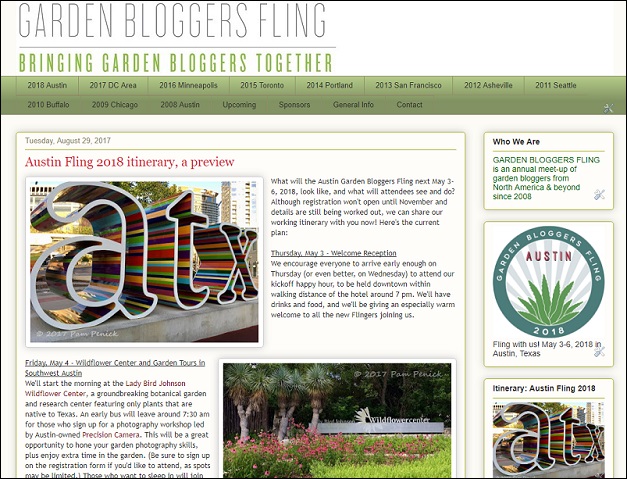 Here's a little sneak peek at Austin Garden Bloggers Fling!
I welcome your comments; please scroll to the end of this post to leave one. If you're reading this in a subscription email, click here to visit Digging and find the comment box at the end of each post.
_______________________
Digging Deeper: News and Upcoming Events
Don't miss the Austin Open Days garden tour sponsored by the Garden Conservancy on November 4.
Join the mailing list for Garden Spark Talks! Inspired by the idea of house concerts, I'm hosting a series of garden talks by inspiring designers and authors out of my home. Talks are limited-attendance events and generally sell out within just a few days, so join the Garden Spark email list for early notifications. Simply click this link and ask to be added.
All material © 2006-2017 by Pam Penick for Digging. Unauthorized reproduction prohibited.