February 25th, 2008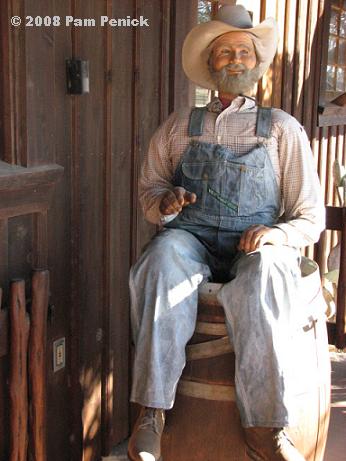 Front-porch "farmer" at Wildseed Farms
It's 89 degrees on my shady back porch right now, at 3 in the afternoon. I just came inside from weeding the sunny front garden, and it must be at least 90 or 92 out there. Summer-like temps in February, you might wonder? No indeed. Summer is ever so much hotter. Sigh.
A cold front is supposed to blow in from the north this evening, bringing us back to seasonal temperatures. This is typical late-February weather in Austin: warm one day, cool the next.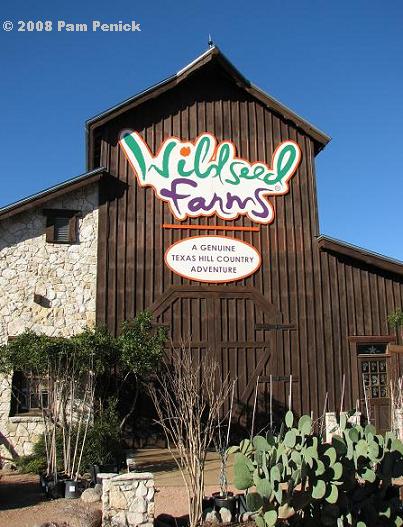 It was toasty yesterday too. We took a little road trip into the Hill Country around Fredericksburg, and on the way home we stopped at Wildseed Farms to see what was happening. As it turned out, not much.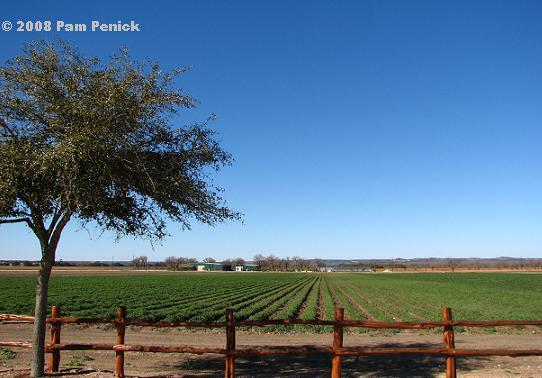 It's too early for their fields of wildflowers to be doing anything but growing greener by the day—no flowers yet. Wildseed Farms—"the largest working wildflower farm in the U.S.," according to its website—grows its own wildflower seed to sell through its catalog. In late March and April, the fields surrounding the nursery are a riot of color, as bluebonnets, Indian paintbrush, blanketflower, and the like bloom in cultivated rows. This is also when the surrounding Hill Country landscape puts on a wildflower show, drawing throngs of bluebonnet gazers.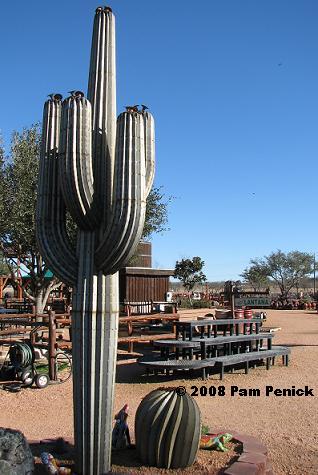 But on this visit, few plants were for sale except some lifelike steel cacti and their real-life counterparts.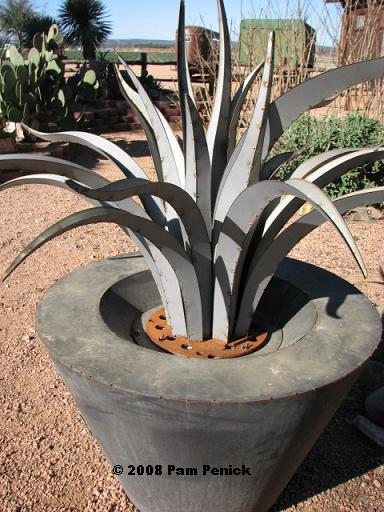 Isn't this steel agave sculpture amazing?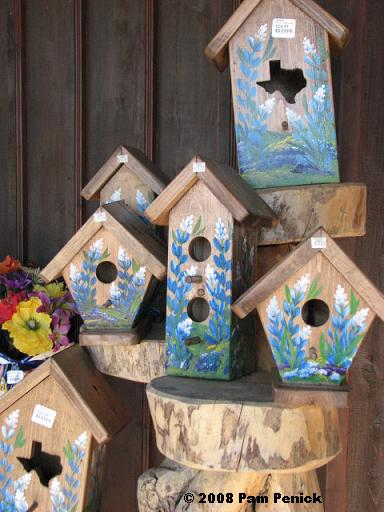 Still, we had a good time poking around the Texas-kitschy gift shop and the food store, where we were lured by ice cream sandwiches and chocolate-covered sunflower seeds.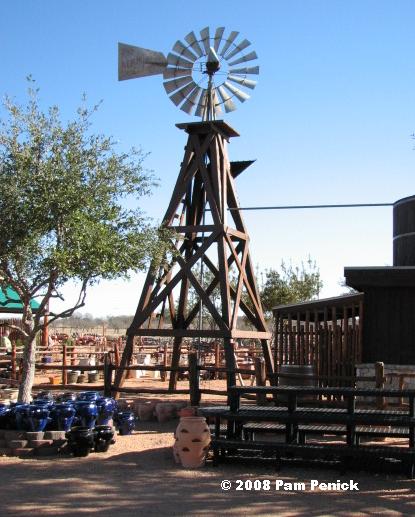 Back outside, a Texas-style windmill turned in a light breeze.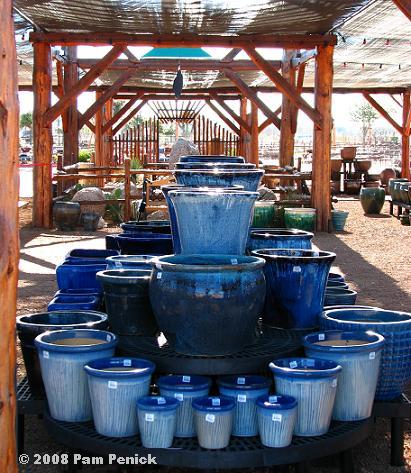 These blue pots reminded me of the promise of bluebonnets to come.
All material © 2006-2008 by Pam Penick for Digging. Unauthorized reproduction prohibited.