August 2nd, 2017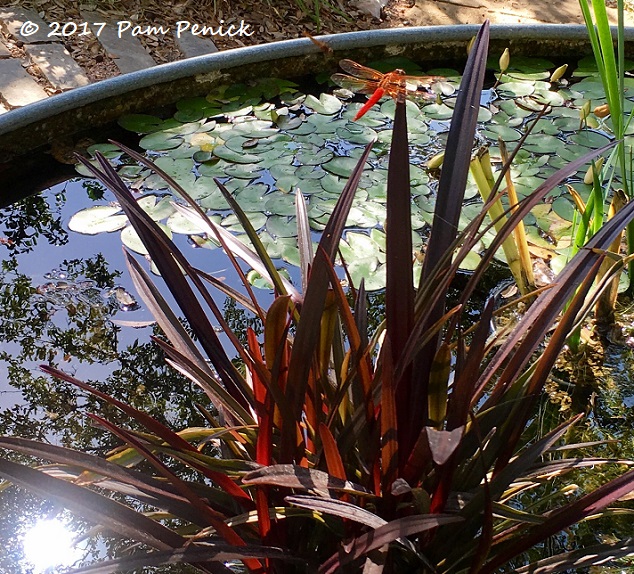 Here be dragons! I see a lot of dragonflies in my garden each summer thanks to the stock-tank pond. Last week I watched this beautiful red dragonfly guarding his mate as she laid her eggs in the pond, dipping her tail repeatedly in the water.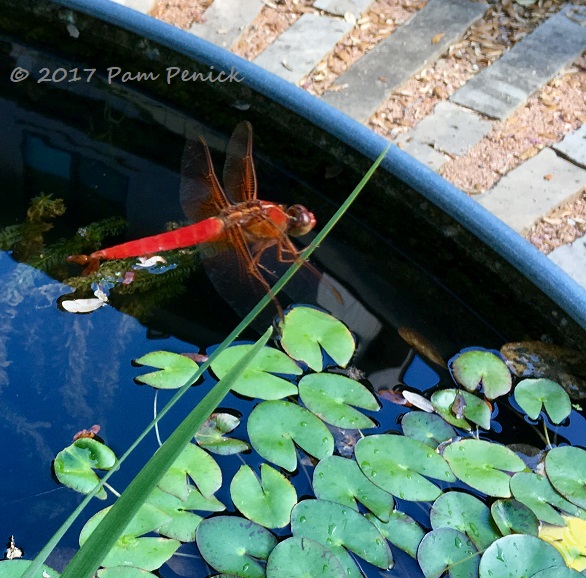 He flitted from one plant to another as I edged around the pond, staying just beyond my reach, perching in jewel-like splendor amid the waterlilies.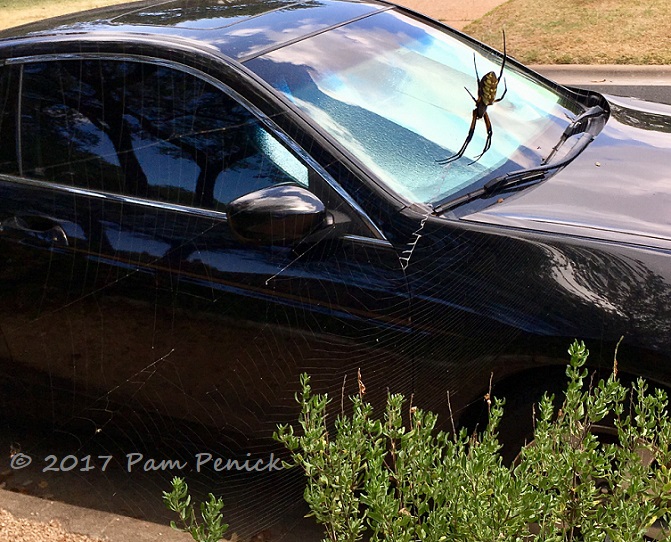 Less lovely to my eyes, but no less beneficial for its voracious appetite for insects, an argiope spider has made a large web in the front garden. I had a hard time getting a focused photo of her until I framed her against the windshield of a car — creating the illusion that she's nearly big enough to carry off the driver!
I welcome your comments; please scroll to the end of this post to leave one. If you're reading this in a subscription email, click here to visit Digging and find the comment box at the end of each post.
_______________________
Digging Deeper: News and Upcoming Events
Get on the mailing list for Garden Spark Talks. Inspired by the idea of house concerts, I'm hosting a series of garden talks by talented designers and authors out of my home. Talks are limited-attendance events and generally sell out within just a few days, so join the Garden Spark email list for early notifications. Simply click this link and ask to be added.
All material © 2006-2017 by Pam Penick for Digging. Unauthorized reproduction prohibited.