July 25th, 2017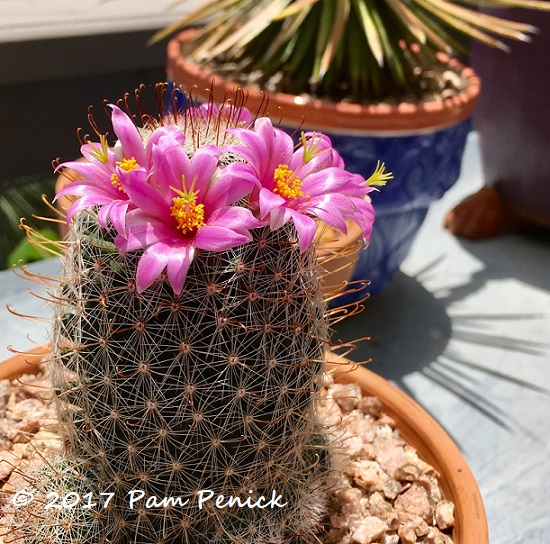 Several rosy-cheeked flowers are standing up to the Death Star during this hot midsummer. The ones I'm enjoying most, because the plant is new in my garden, are these satin-petaled, carnation-pink flowers that appear every couple of weeks on a mammillaria cactus.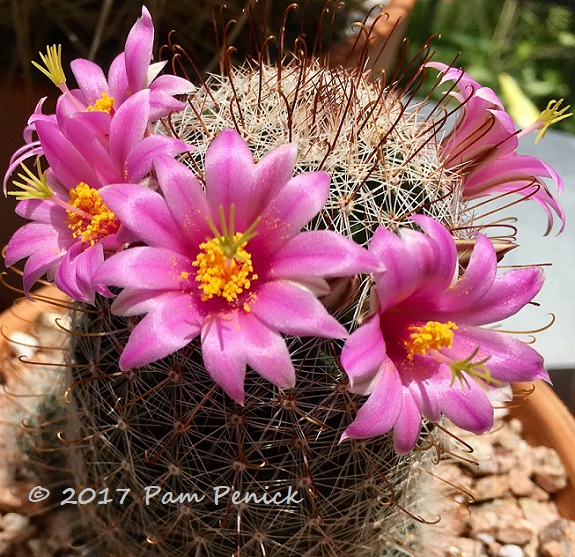 A spiny stoic cactus, just enduring. And then — boom! A crown of pink flowers with golden stamens appears overnight like a floral halo. Hello, you beauties!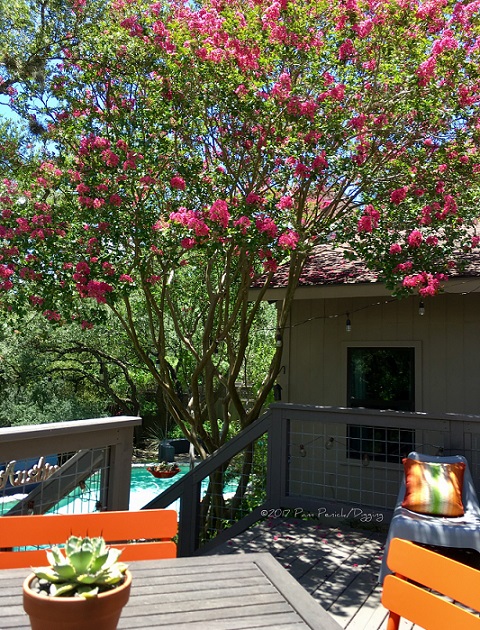 The watermelon-pink crepe myrtle in the back garden is blooming its heart out too. True, a parade's worth of confetti-like flowers litters the deck stairs below it. But the mess is worth it, to have something looking so happy about our 101-degree days.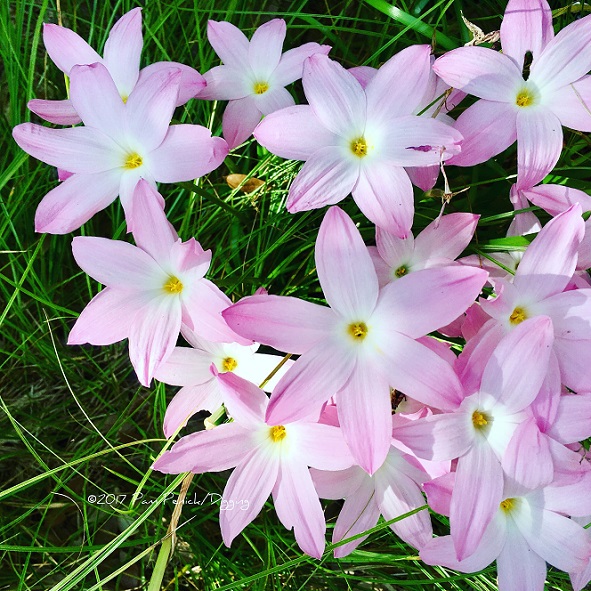 A few in-ground bouquets of candy-pink rain lilies (Zephryanthes 'Labuffarosea') have also popped up lately, starry-eyed over trace amounts of rain, or maybe just the smell of it in the air.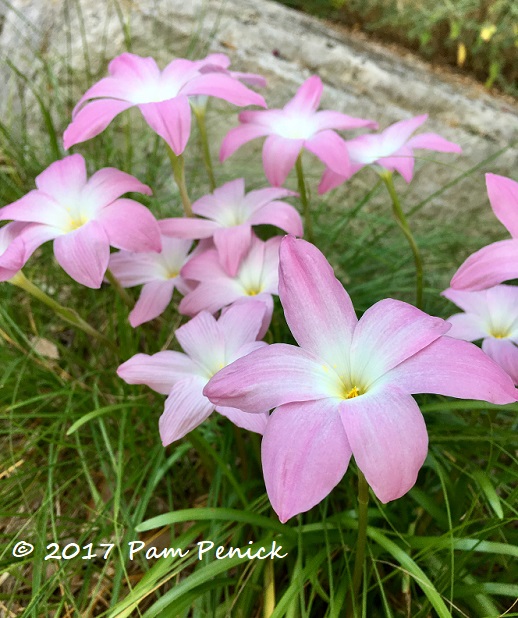 These pinkies are helping me get through summer. What color is your summer garden?
I welcome your comments; please scroll to the end of this post to leave one. If you're reading this in a subscription email, click here to visit Digging and find the comment box at the end of each post.
_______________________
Digging Deeper: News and Upcoming Events
Get on the mailing list for Garden Spark Talks. Inspired by the idea of house concerts, I'm hosting a series of garden talks by talented designers and authors out of my home. Talks are limited-attendance events and generally sell out within just a few days, so join the Garden Spark email list for early notifications. Simply click this link and ask to be added.
All material © 2006-2017 by Pam Penick for Digging. Unauthorized reproduction prohibited.
posted in
2nd garden--2017
,
Agaves
,
Bulbs/Rhizomes
,
Cactus
,
Color
,
Containers
,
Flowers
,
Grasses
,
Patios & decks
,
Seating
,
Signs
,
Summer color
,
Trees
,
Xeric plants