February 14th, 2008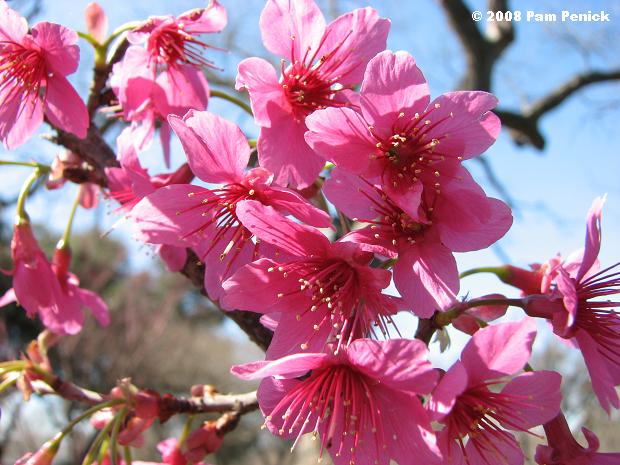 Taiwanese pear in full bloom at the Dallas Arboretum
After a 3-hour landscape design class at the Dallas Arboretum yesterday, and before the 3 1/2-hour drive back home, I took a quick stroll through the gardens, which I'd never seen, despite having stayed over in Big D many a time. The bare winter landscape made it somewhat easier for me to look quickly and leave, without the regret of missing a garden in full bloom. But only somewhat easier.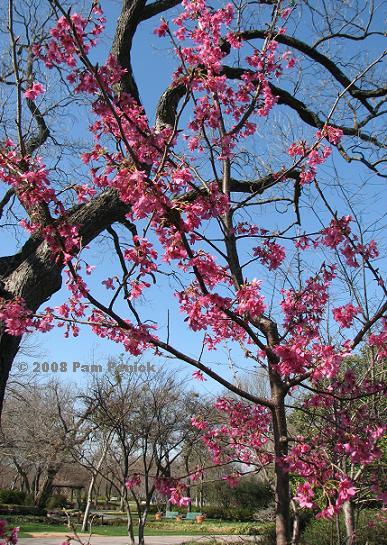 As you can see, a few plants were already in full flower, like this Taiwanese pear.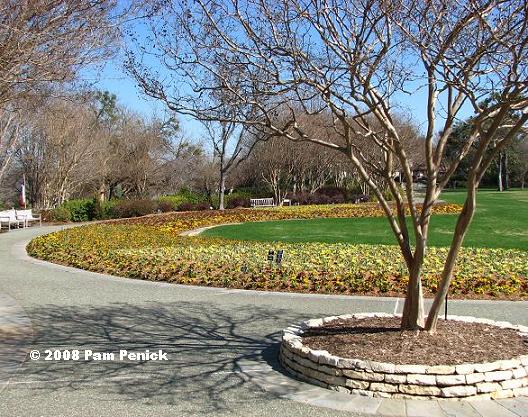 The bones of the garden were on display, and what attracted my attention most were the leafless crepe myrtles. A crepe myrtle allee really wowed me, and I took a lot of photos of their muscular trunks, which I'm saving for another post. Unfortunately, my camera battery ran low as I lavished attention on the myrtles, and so I only got a few more pics of the rest of the garden.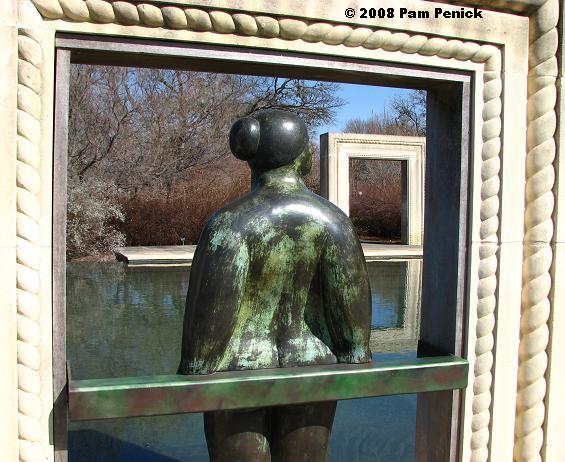 A formal garden also caught my eye, its strong structure on full display in late winter. A Woman's Garden, designed by Morgan Wheelock, incorporates a series of formal rooms as well as a more naturalistic garden, and it was quite nice. Anchoring one long, narrow garden room is this bronze nude, who leans against a limestone portal, gazing toward another one that leads out of the garden.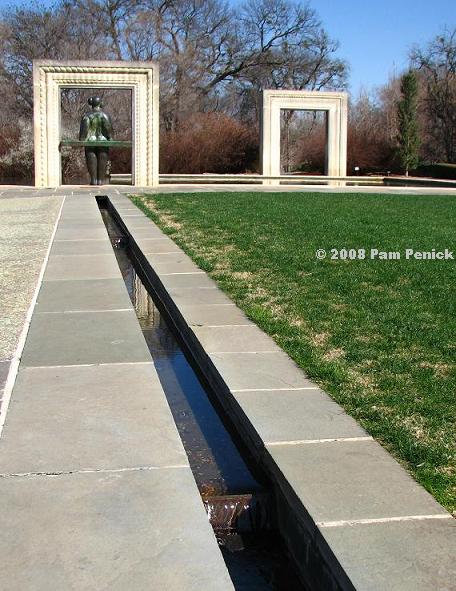 A rill leads you along the length of the garden.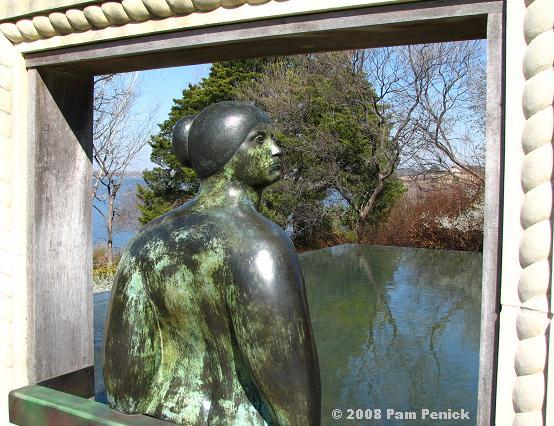 The rill opens into a negative-edge pool overlooking White Rock Lake. But the bronze woman's attention is focused elsewhere.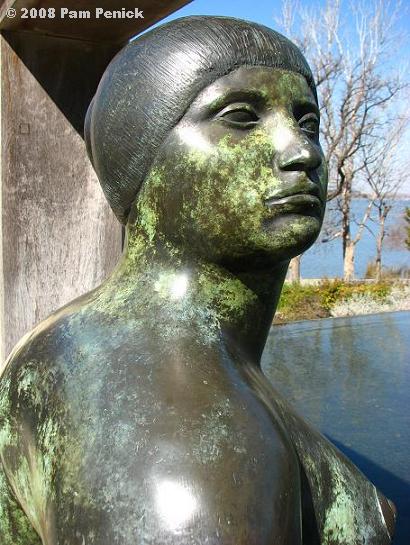 She has strange hair, but I admired her steady gaze and vaguely Central American–looking face.

I took in the view for a few minutes from this live-oak–sheltered bench.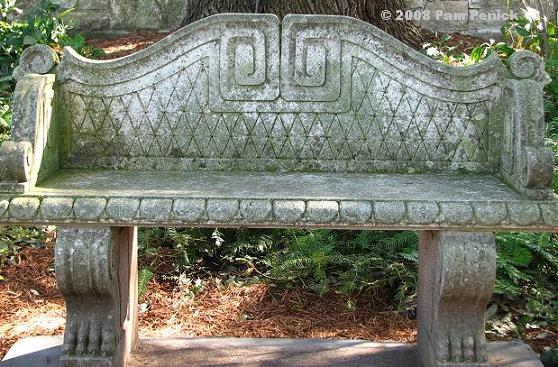 Wouldn't it be cooling on a hot day?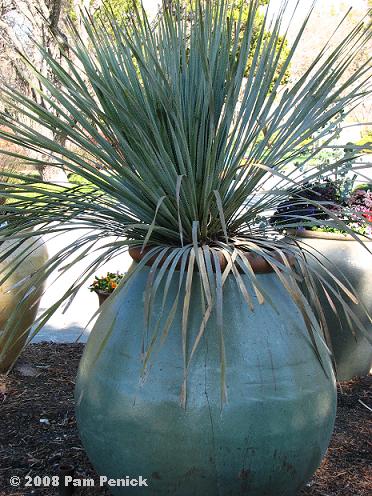 In another part of the Arboretum, I saw this Wheeler's sotol (Dasylirion wheeleri ) in a blue pot that picked up the blue-gray of its foliage. And then it was time to go. I'll definitely be back another time for a more-leisurely investigation.
Click here to see my pics of the beautiful crepe myrtle allee at the Arboretum.
All material © 2006-2008 by Pam Penick for Digging. Unauthorized reproduction prohibited.