June 11th, 2017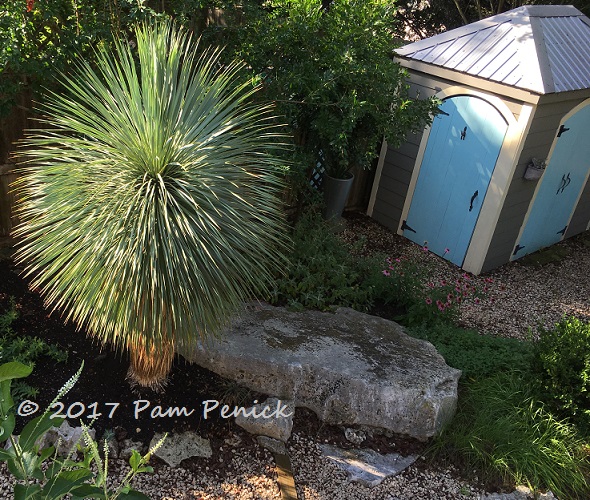 A few offerings of early summer beauty in the garden. Beaked yucca (Y. rostrata 'Sapphire Skies') as seen from our deck — I enjoy this topside view of the spiky stunner.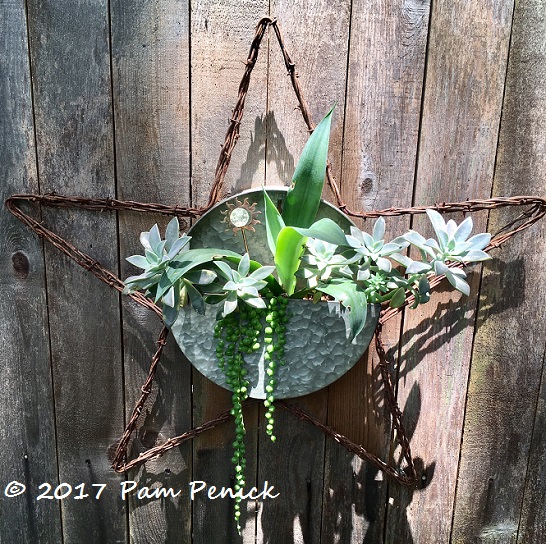 The galvanized pie-plate planters I filled with succulent cuttings in March have filled out beautifully. Here's one that I especially like, with a barbed-wire heart from an old wreath adding a Texas touch.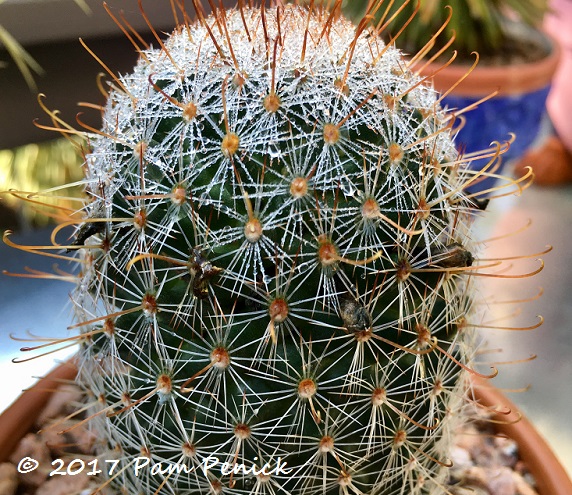 The orange hooked spines and starry white spines of a mammillaria cactus glisten with raindrops after a recent shower.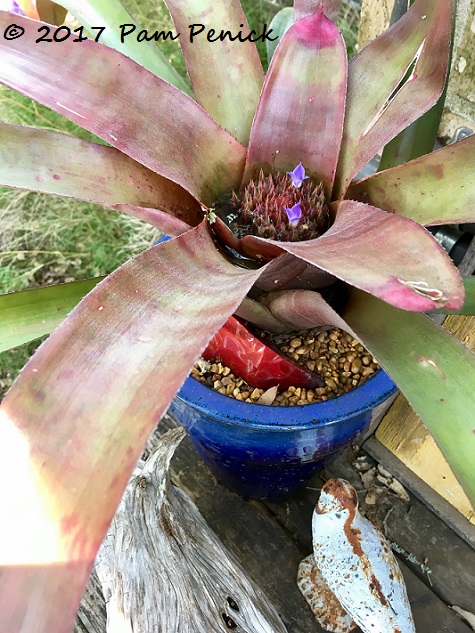 'Painted Fingernail' bromeliad in bloom, its dainty purple flowers rising from a basin of rainwater held in the center leaves. (I sprinkle the water with mosquito dunk crumbles to prevent mosquitoes from breeding here.)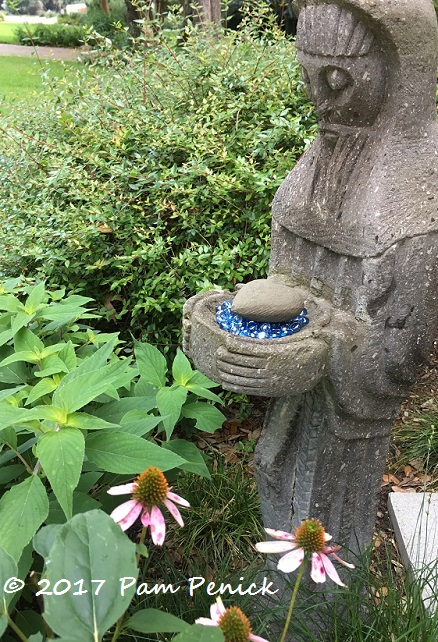 And in the garden of my friend Cat at The Whimsical Gardener: a druid-like St. Francis cupping in his hands a stone heart nestled in blue glass.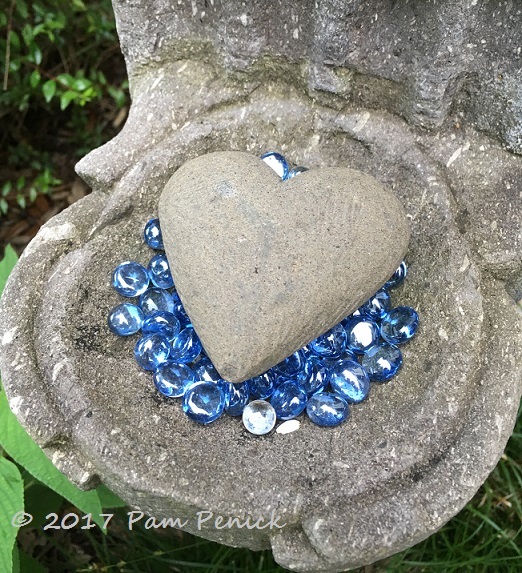 A garden offering
I welcome your comments; please scroll to the end of this post to leave one. If you're reading this in a subscription email, click here to visit Digging and find the comment box at the end of each post.
_______________________
Digging Deeper: News and Upcoming Events
Get on the mailing list for Garden Spark Talks. Inspired by the idea of house concerts, I'm hosting a series of garden talks by talented designers and authors out of my home. Talks are limited-attendance events and generally sell out within just a few days, so join the Garden Spark email list for early notifications. Simply click this link and ask to be added.
All material © 2006-2017 by Pam Penick for Digging. Unauthorized reproduction prohibited.