March 20th, 2017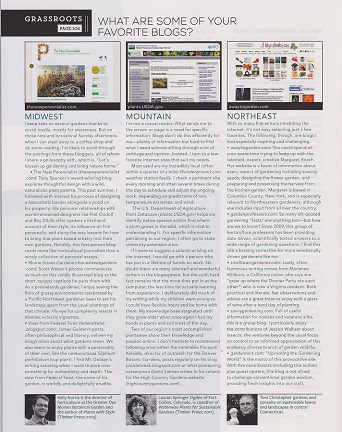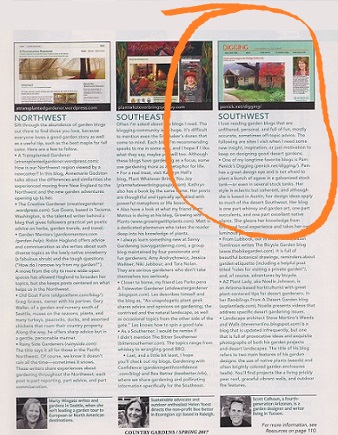 Hello! As I turned to page 107 while reading the current issue of Country Gardens (Spring 2017), I saw a screenshot of my blog. What's this?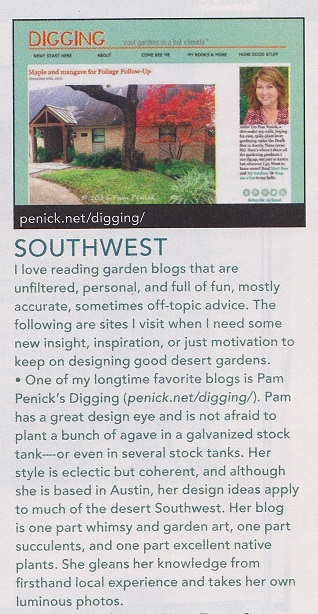 It turns out Digging is one of Tucson garden designer and author Scott Calhoun's favorite blogs for the Southwest. Thanks so much for the great review, Scott!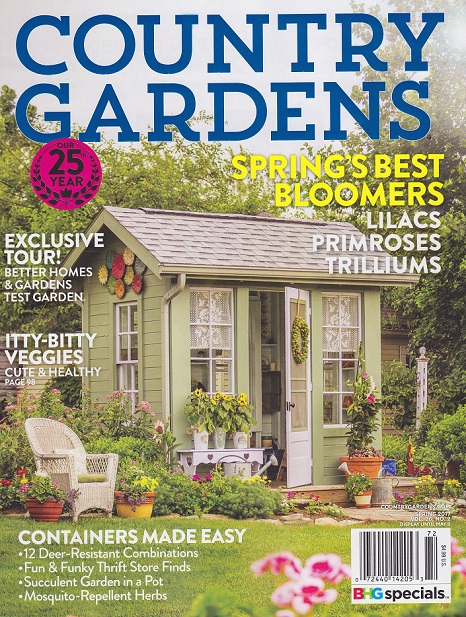 Check out Country Gardens magazine to see blog shout-outs for other regions, including the Midwest, Mountain, Northeast, Northwest, and Southeast. Several of my favorites are mentioned; I'd have included some others. And don't forget to check out my own blogroll for more great garden blogs!
I welcome your comments; please scroll to the end of this post to leave one. If you're reading this in a subscription email, click here to visit Digging and find the comment box at the end of each post.
_______________________
Digging Deeper: News and Upcoming Events
Get on the mailing list for Garden Spark Talks. Inspired by the idea of house concerts — performances in private homes, which support musicians and give a small audience an up-close and personal musical experience — I'm hosting a series of garden talks by design speakers out of my home. The upcoming talk with James deGrey David has sold out, but join the Garden Spark email list for speaker announcements delivered to your inbox; simply click this link and ask to be added. Subscribers get advance notification when tickets go on sale for these limited-attendance events.
All material © 2006-2017 by Pam Penick for Digging. Unauthorized reproduction prohibited.