March 17th, 2017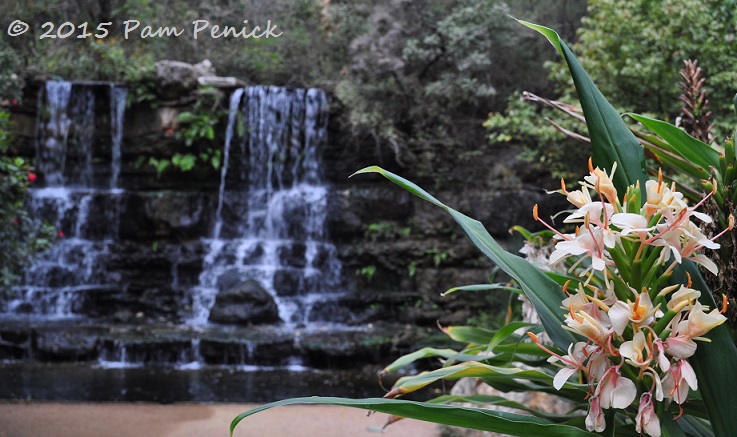 For 23 years I've been a regular visitor at Zilker Botanical Garden, strolling its paths, picking my way across the Japanese garden's moon bridge, watching the prehistoric garden grow into maturity. My children had a blast exploring its trails when they were younger, and I've enjoyed witnessing the garden's seasonal changes.
One thing I haven't enjoyed, though, is seeing Zilker Garden decline due to understaffing and budget cuts by the City of Austin, which operates the garden through its parks department.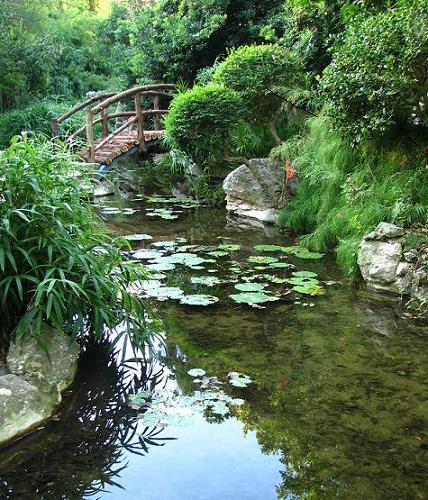 In recent years I've noticed that limestone paths are crumbling, streams have run dry and ponds have sprung leaks, and planting beds seem a little forlorn (with the exception of the always impeccable Hartman Prehistoric Garden). Despite the best efforts of volunteers who help with garden maintenance and garden club members who work hard to fundraise for the garden, Zilker Botanical Garden has lost its shine.
It's painful to say this about a place that I love, but Zilker Garden is not so much a botanical garden as an urban park with some pretty plants and a great deal of history that's worth preserving (especially the Taniguchi Japanese Garden). And that's a huge shame since Zilker Garden, located in Zilker Park with a view of downtown, has so much potential to wow visitors and give residents a place to delight in a truly beautiful garden in the urban heart of Austin.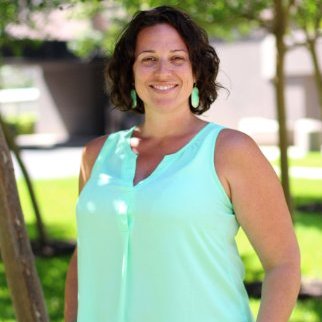 Cat Newlands, executive director of Zilker Botanical Garden Conservancy. Photo courtesy of Cat Newlands.
Happily, that transformation is now underway thanks to the efforts of Zilker Botanical Garden Conservancy, which was established in 2015 to improve ZBG through fundraising, physical improvements, program development, and transitioning day-to-day operations from Austin Parks and Recreation Department to the conservancy. Nine months ago, Austinite Cat Newlands was hired to head the conservancy. I sat down with her a few weeks ago to talk about the conservancy's plans for Zilker Garden and how they'll get there. Here is our interview, edited for brevity and style.
Pam Penick: What is Zilker Botanical Garden Conservancy working on right now?
Cat Newlands: Raising money and visibility for the garden is our top priority. The conservancy has a new website to manage donations. We'll begin taking control of tasks currently being run by Austin Area Garden Council (AAGC) or City of Austin Parks and Rec. So we'll begin absorbing the gift shop and garden festival from AAGC and then gate and admissions and event scheduling from Parks and Rec. Later we'll take on full management of the grounds. We're planning for a robust public-private partnership with the city, where we'll lease the land for something like 30 years with two 30-year extensions, similar to the Waller Creek Conservancy. Over time all the garden will be under the conservancy's management.
PP: What is the Austin Area Garden Council (AAGC), and how does it fit with the conservancy's efforts?
CN: AAGC is a council of 32 garden clubs, which was formed in 1955. They've always had fundraising to develop the garden, like the annual Zilker Garden Festival, and they built the Zilker Garden clubhouse in partnership with the city. They run the gift shop. We'll keep them operating as a nonprofit, and hopefully their focus can shift to advocacy for the garden clubs and growing their membership base, which has declined. The conservancy was born in partnership with AAGC people who were dedicated to seeing the garden come back to life and with city parks staff who say, "We have this gem, and we just can't keep up."
Zilker is still a very serene and green place in the heart of the city, but it can be so much more.
PP: Is there any resistance at the AAGC to the conservancy taking over fundraising and management of the garden?
CN: In theory, everybody's on board. To be fair, the 1,000 to 1,500 members of the AAGC clubs are a little nervous about what they might be seeing next and what their role will be, and what kind of changes this will mean for them. But most are really open to it. And they were very supportive with an end-of-year campaign. They showed up at about 7 times our goal.
PP: What will the master plan for ZBG look like?
CN: We'd like to see an expansion of the children's and edible gardens. We'd like more mixed plantings and themed areas rather than single-plant display beds. We might move some of the smaller beds and gardens — the daylily garden and iris garden — but mostly we'll extend into the undeveloped areas of the garden. We'll do request-for-proposals to have a design firm develop the first phase of our master plan. The city is supporting that expense in part.
We should have a completed master plan within the next 3 years. We're going to focus significantly more on the hardscape than on what goes in each garden — for example, making sure we have an event space and a wedding venue. Other botanical gardens have planted first and then had to go back and redo their master plan [once they realized they needed spaces they didn't plan for].
PP: As ZBG evolves, what will differentiate it from Austin's other major public garden, Lady Bird Johnson Wildflower Center?
CN: We're more like a zoo in that we can display exotic plants simply because they can grow here. [The Wildflower Center grows only plants native to Texas.] We're not in competition with each other. You're not going to go to the Wildflower Center and see a Japanese Garden, for example.
PP: What does ZBG's staffing look like these days?
CN: The city has brought in Cindy Klemmer to manage the garden and preserves. She comes from San Antonio Botanical Garden and has a long history working at botanical gardens across the country, including at Longwood. Her vision for ZBG is a botanical garden.
We have 6 people on staff on garden maintenance, which is below the national average. The parks department readily admits that ZBG is neglected, as are all of Austin's parks, because their dollars do not stretch as far as they need to. We also don't have as many volunteers as we used to. The number of volunteers from the garden clubs has drastically decreased. I think a lot of that has to do with an aging membership. The clubs struggle to get new, younger members. But the parks department has done a good job of finding groups that are willing to volunteer and do work hours in the garden. We've had volunteers from local tech companies, for example.
PP: As the conservancy takes on garden operations, will you offer membership?
CN: Yes, we will eventually offer membership. We're trying to figure out how to do it with the city. It will be a lot easier if we wait until we have control of the gate [admissions]. The city is incredibly supportive. Mayor Steve Adler is coming to our Starlight Social and doing the ask of the group [for fundraising].
PP: What is the Starlight Social?
CN: Starlight Social is our first big conservancy-hosted event. It's a "we're here" event. We'll introduce attendees to the work we've done and what we're trying to accomplish. There's a lot of opportunity for volunteering, fundraising, sponsoring things.
We're going to showcase the garden's streambed repair. There was a large leak in the stream between the Japanese garden and the rose garden, and we did a full repair in addition to upgrading the landscaping around it and the water plants that are in it. Environmental Survey Consulting worked on it, and the plants were donated by Taniguchi Architects. (Owner Evan Taniguchi is the grandson of Isamu Taniguchi, the founder and designer of the Japanese Garden. He's also on the conservancy board.) We've also added mixed plantings to the rose garden and have almost doubled the size of the oak grove, our event space. The Starlite Social will be held in the oak grove.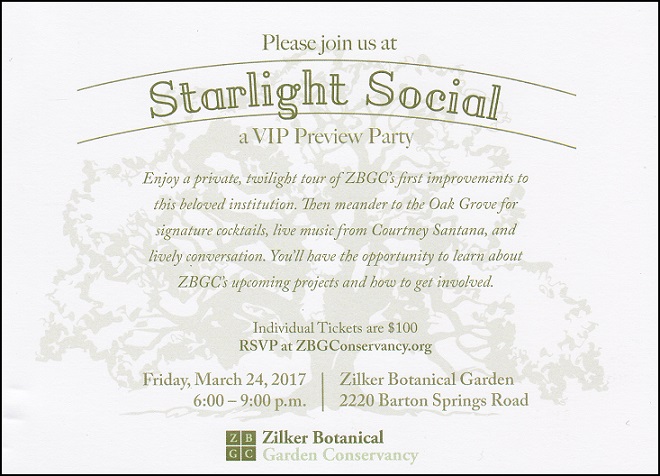 CN: Tickets cost $100, but 100% of ticket sales will go into improvements in the garden. We'll also have a small silent auction to raise funds. But the primary purpose is to introduce ourselves to people we hope will want to continue to be involved with us.
PP: What is your background?
CN: I've spent 20-something years in nonprofits. I came here from Skillpoint Alliance, which does workforce development. I'm from Austin but spent 17 years in the Seattle/Tacoma area. The work attracted me to Zilker Botanical Garden. I came here as a kid. For me it was an opportunity to be part of a startup and be part of an Austin entity.
PP: Do you like to garden?
CN: I'm not a gardener. I'm not good at gardening. But I think it's been beneficial to have someone who's not a gardener come in. My perspective is what makes sense for the business.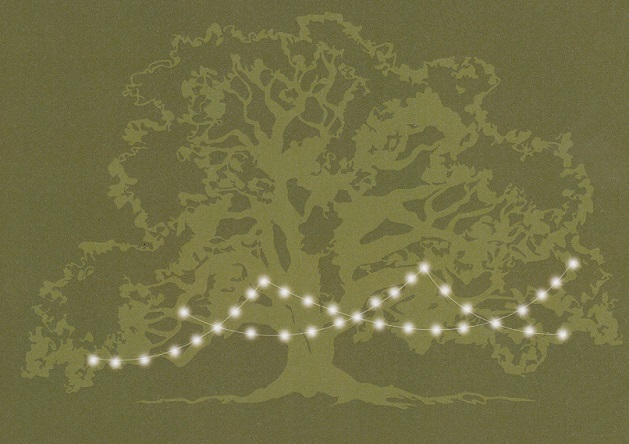 Starlight Social graphic
My thanks to Cat for her time in talking with me. I'll be cheering on the conservancy as it works on raising Zilker Garden's profile and transforming it into the downtown gem it's meant to be.
I welcome your comments; please scroll to the end of this post to leave one. If you're reading this in a subscription email, click here to visit Digging and find the comment box at the end of each post.
_______________________
Digging Deeper: News and Upcoming Events
Get on the mailing list for Garden Spark Talks. Inspired by the idea of house concerts — performances in private homes, which support musicians and give a small audience an up-close and personal musical experience — I'm hosting a series of garden talks by design speakers out of my home. The upcoming talk with James deGrey David has sold out, but join the Garden Spark email list for speaker announcements delivered to your inbox; simply click this link and ask to be added. Subscribers get advance notification when tickets go on sale for these limited-attendance events.
All material © 2006-2017 by Pam Penick for Digging. Unauthorized reproduction prohibited.