February 8th, 2017
Update 2/8/17: ***THIS EVENT IS NOW SOLD OUT. If you'd like to hear about future Garden Spark talks, please get on the mailing list. Send me an email and let me know you'd like to be added to the email list.***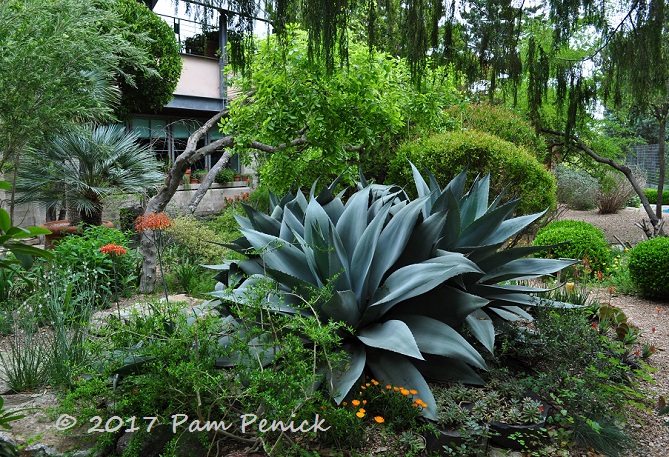 Garden of James deGrey David and Gary Peese
I'm pleased to announce the second Garden Spark talk of 2017: Austin landscape architect James deGrey David will present "Looking at Gardens: A Personal View" on March 30th. And you're invited!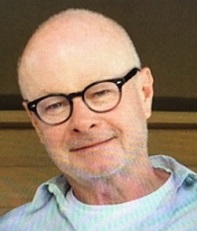 Photo courtesy of James deGrey David
Looking at Gardens: A Personal View
"I like clarity in a garden. I don't want my eye to wander and get too far ahead. I want it to be clear what I am looking at. Hardscape (paths, patios, terraces, walls, arbors, and other built features) is a key element in leading the eye through a garden. From the moment you step out of a car and onto a path, you are analyzing the home and garden. First impressions matter not only for your guests but most importantly for yourself. I'll discuss how to build your garden into an exciting progression of spaces that lead you in and out of your home.

Each garden is unique, influenced by climate, soils, shade and shadow, and exposure to light. Hardscape materials can provide a stage for plants and plantings. Outdoor seating and dining areas, pools and water features, and lighting will be interwoven into ideas of garden design. This will all come together as a series of interrelated possibilities for your home and garden."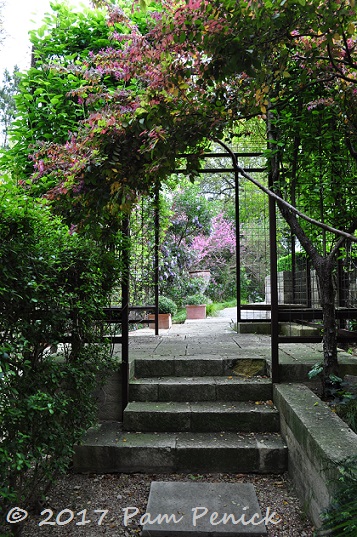 Speaker bio: Landscape architect James deGrey David, of David/Peese Design, chaired the Garden Conservancy's Open Days Program for many years and founded Gardens, a boutique nursery and home-goods shop in Austin (closed in 2010). An avid plant collector, James and his partner, Gary Peese, have created a masterwork garden in the Rollingwood neighborhood, which they've regularly shared with the public on Open Days tours. After three decades of tending their acclaimed home and garden, the couple are in the process of relocating to Santa Fe.
After the talk, I'll have light refreshments to enjoy while you meet James.
What: Garden talk by landscape architect James deGrey David: "Looking at Gardens: A Personal View"
When: Thursday, March 30th, 7:30-8:30 pm, with a meet-and-greet until 9 pm
Where: Private home in northwest Austin (zip 78759)
Update 2/8/17: ***THIS EVENT IS NOW SOLD OUT. If you'd like to hear about future Garden Spark talks, please get on the mailing list. Send me an email and let me know you'd like to be added to the email list.***
Please note: Ticket sales are final. If the event doesn't fill or is cancelled due to any unforeseen reason, full refunds will be given.
What is Garden Spark?
Garden Spark is a speaker series on garden design, open by invitation and hosted in my home in northwest Austin. Inspired by the idea of house concerts — performances in private homes, which support musicians and give a small audience an up-close and personal musical experience — I launched Garden Spark in January 2017. Join the Garden Spark email list for invitations delivered to your inbox before public announcements are made; simply click the link and ask to be added.

Garden Spark talks are for anyone with an interest in gardening, garden design, and learning from design experts. You won't find anything else like this in Austin! I know because I'm always looking for garden presentations geared to avid and experienced gardeners, by well-known designers and authors, and they just don't come around that often.
Hosting at home keeps down expenses and creates a fun, intimate experience for a small number of guests: just 30 people. To attract excellent speakers I'm paying them a fair speaker fee, raised through ticket sales. For the cost of a movie, drinks, and popcorn, you can enjoy seeing a great garden speaker in a cozy, personal setting. Admission compensates our excellent speakers and makes these events possible.
I expect to host 3 to 4 talks per year. James David's talk will be the 2nd talk this year, with one more tentatively scheduled for mid-October 2017. Details to be announced later this year.
I welcome your comments; please scroll to the end of this post to leave one. If you're reading this in a subscription email, click here to visit Digging and find the comment box at the end of each post.
_______________________
Digging Deeper: News and Upcoming Events
2/25/17: Come to my talk at the Wildflower Center. I'll be speaking at the day-long Native Plant Society of Texas Spring Symposium at the Lady Bird Johnson Wildflower Center in Austin. My talk is called "Local Heroes: Designing with Native Plants for Water-Saving Gardens," and it's about creating water-wise home gardens that don't sacrifice beauty. The symposium is open to the public. Click here for registration. I'll be offering signed copies of my books, The Water-Saving Garden and Lawn Gone!, after my talk ($20 each; tax is included). I hope to see you there!
All material © 2006-2017 by Pam Penick for Digging. Unauthorized reproduction prohibited.