January 2nd, 2017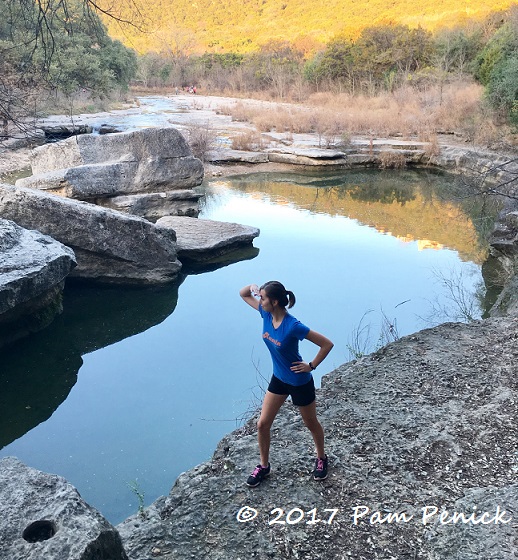 For a New Year's Day hike, we explored Bull Creek again, doing a bit of scrambling among the boulders on the cliff edge. It was a glorious day, about 74 F degrees and sunny. My daughter struck a few poses above the creek. I call this one The Moonrise Kingdom, after the Wes Anderson movie.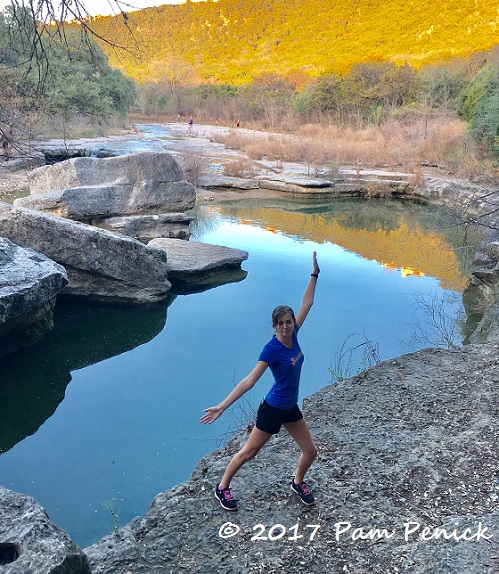 Here's The Instagram. In the distance, the setting sun lit up the cedar trees and live oaks on the bluff, giving this illusion of spring greens or maybe early fall color.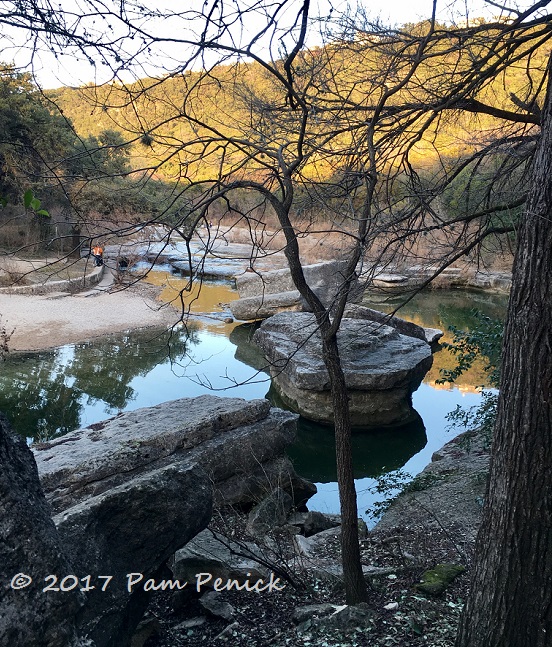 The creek winds along the bluff, and we surmised that the enormous boulders in the creek were once part of the cliff behind us, and fell off after a millennia of being undercut by the water.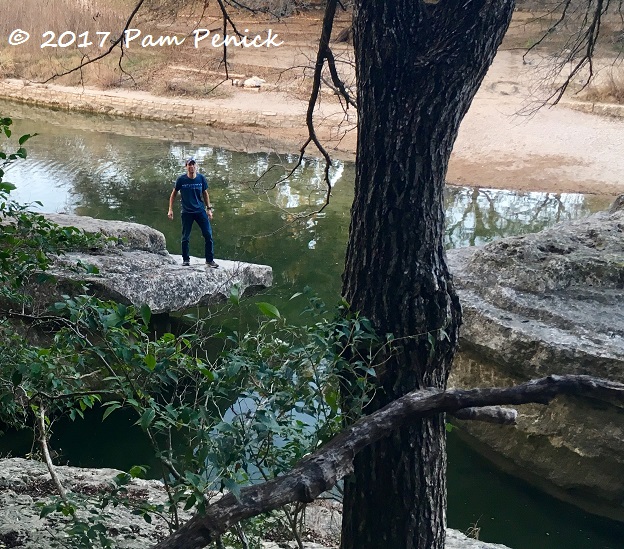 My husband exploring the creek boulders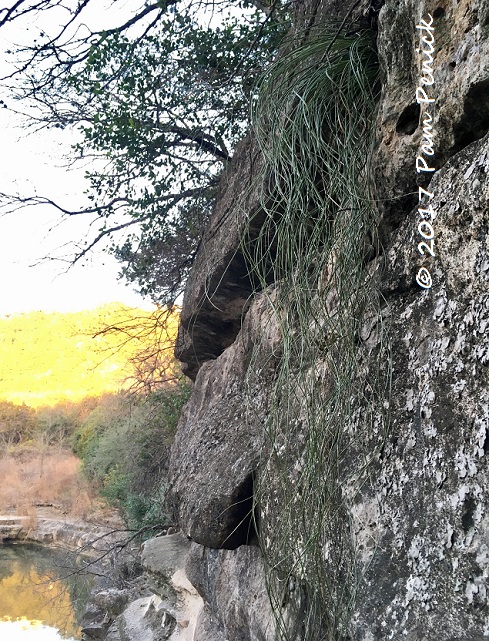 The cliff is mostly vertical, but native plants have managed to find toeholds in the cracks, like this beautiful Texas nolina, which cascades over the rock face like Rapunzel's hair. Sadly, invasive nonnatives like ligustrum are colonizing the cliffs too, but we saw evidence that a native-plant group is working to eliminate them: many ligustrum trees have been cut down, and others have been girdled, which will kill them.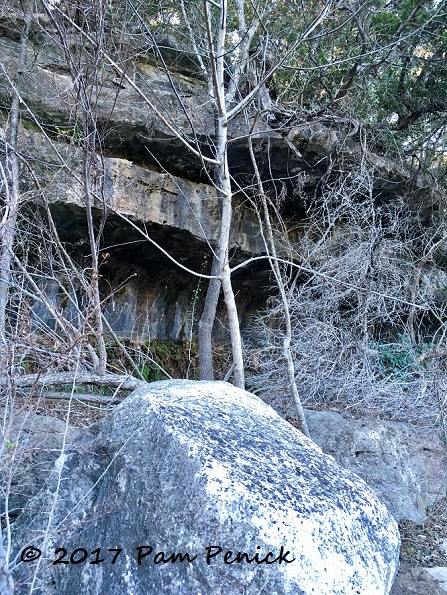 Farther along the creek, limestone ledges create mossy grottos. Spring water trickled over some of the ledges like mini-waterfalls.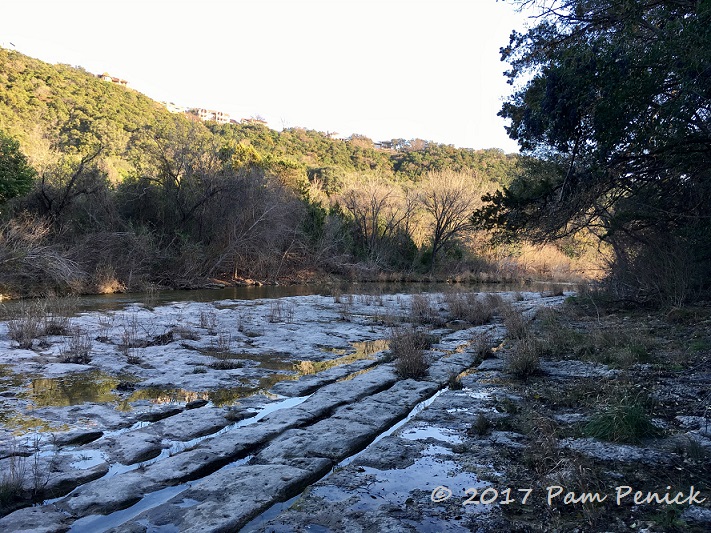 We found the wagon tracks carved into the limestone creek bed in an earlier era. For more info, see my post about the tracks from late November.

Bull Creek is a special part of Austin. An afternoon visit was a beautiful and peaceful way to start the New Year.
I welcome your comments; please scroll to the end of this post to leave one. If you're reading this in a subscription email, click here to visit Digging and find the comment box at the end of each post.
All material © 2006-2017 by Pam Penick for Digging. Unauthorized reproduction prohibited.