December 28th, 2016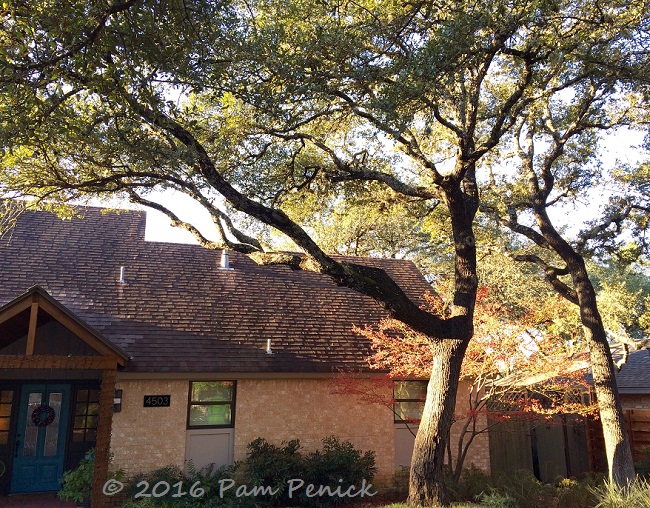 A few days before Christmas, the front garden endured a major change: a fatally diseased live oak near our front door had to be removed. I'd had an arborist out the week before to give me a bid on general tree trimming, and he immediately spotted the sloughed-off bark and telltale whitening of hypoxylon canker affecting this tree.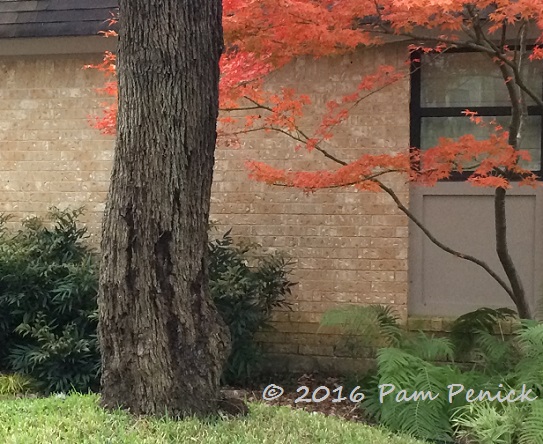 I'd been concerned about the tree myself for the past year, and consulted with another arborist last spring, but he dismissed the sloughed-off bark as just a normal process. I had my doubts, and my fears were confirmed with the diagnosis of late-stage hypoxylon canker, a fungal disease I'd never heard of. Oak wilt, a live-oak killer here in Texas, was the only tree disease on my radar. Hypoxylon, I learned, lurks in most healthy trees, waiting for an opportunity — a tree weakened by drought or other stress — to attack.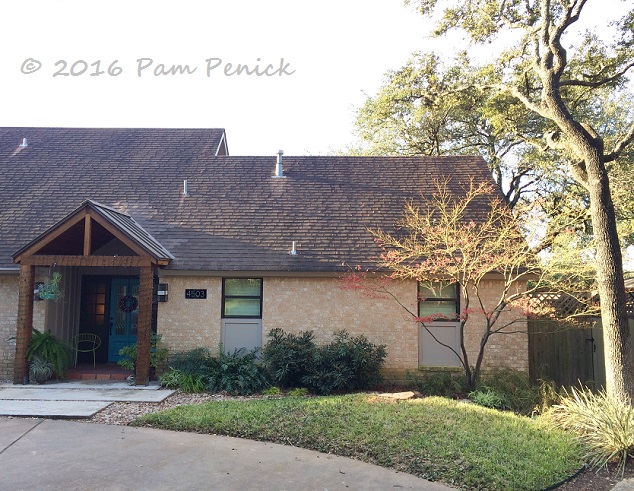 With no cure and a danger of the weakened tree falling on the house, we had the tree removed. We have plenty of live oaks to spare, but what a shock to see open sky where the tree once leaned over the house, filtering sunlight. Aesthetically, it's OK. The remaining trees frame the entry, and the Japanese maple has new prominence. But I'm worried that, come summer, the shade-loving maple and foundation shrubs will have too much sun. I can only wait and see, hoping that their location on the north side of the house, with shade remaining on the west, will protect them.
I'm worried for several of my other trees too, which also show early signs of the canker. Healthy trees can resist the fungus, and the arborist recommended a deep-root fertilizing in the spring to give them a boost. We'll do that and keep a close eye on them, especially if (when) drought returns. Meanwhile, we'll have the stump ground out soon, and if the oak sprouts that colonize this little lawn stop popping up, I'll replace the grass with Texas sedge for a no-mow, evergreen groundcover.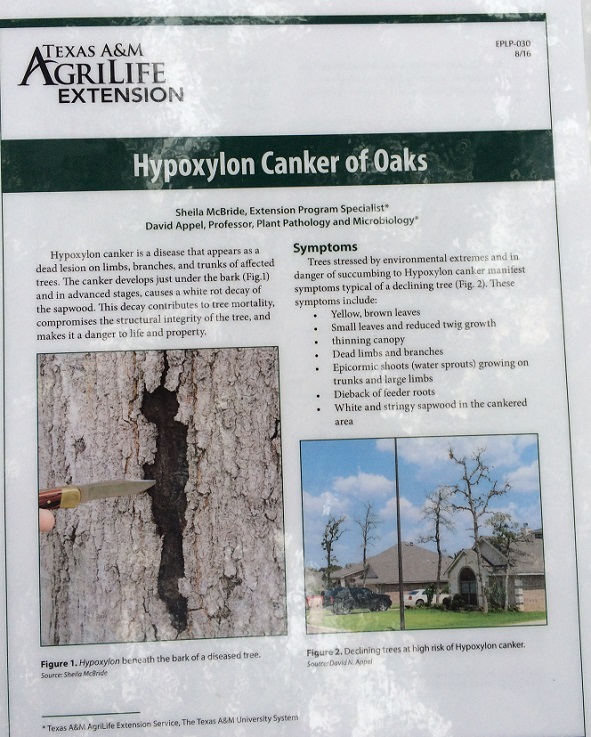 If you live in Central Texas, you may be curious to learn more about hypoxylon canker yourself. Here is some information my arborist shared with me from Texas A&M AgriLife Extension.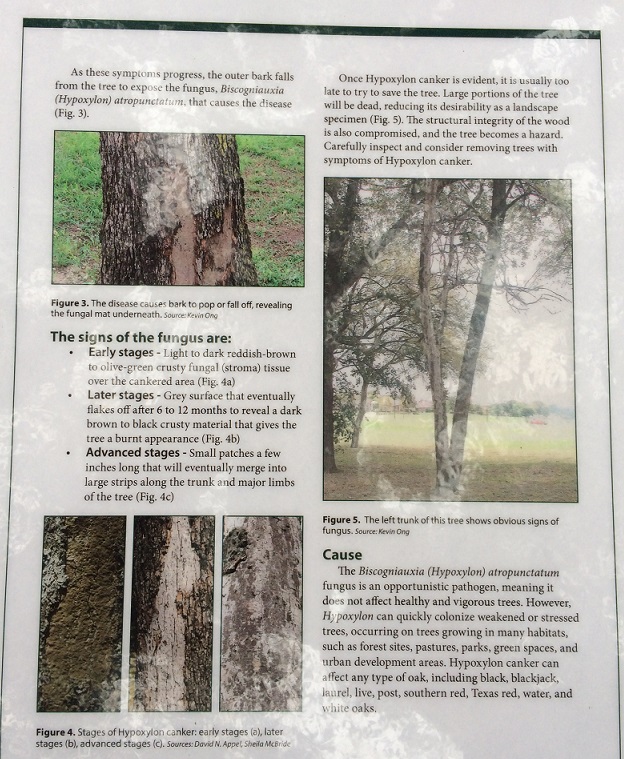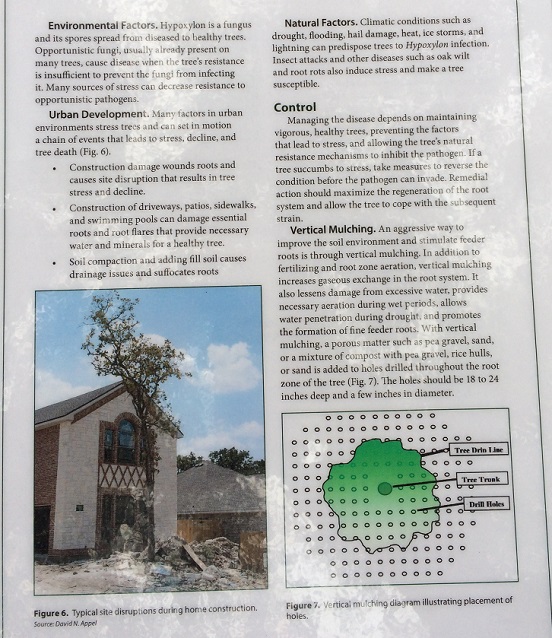 I welcome your comments; please scroll to the end of this post to leave one. If you're reading this in a subscription email, click here to visit Digging and find the comment box at the end of each post.
All material © 2006-2016 by Pam Penick for Digging. Unauthorized reproduction prohibited.