December 22nd, 2007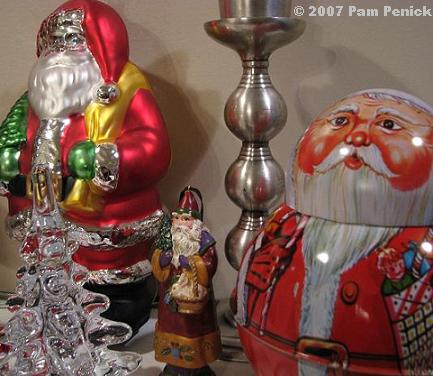 Is Santa a winter gardener? Often he carries a fir tree over his shoulder instead of a sack of toys.
M. Sinclair Stevens, Tom Spencer, and I were interviewed for an article on winter gardening published today in the Austin American-Statesman . Check it out while you can; Statesman links never seem to last very long. My thanks to writer Clayton Stromberger for his interest.
If you are a new reader who found Digging via the article, welcome! I hope you'll take a look around and let me know if you find any useful information or photos to brighten your day. I'm always happy to hear from readers. Through Digging I wish to share my enthusiasm about gardening, offer glimpses into my own garden, and provide helpful information about gardening here in Austin.
For the next few days, I'll be enjoying visits from extended family. So I wish you a very merry Christmas, and I'll see you again after Santa's big day.
All material © 2006-2007 by Pam Penick for Digging. Unauthorized reproduction prohibited.