December 19th, 2007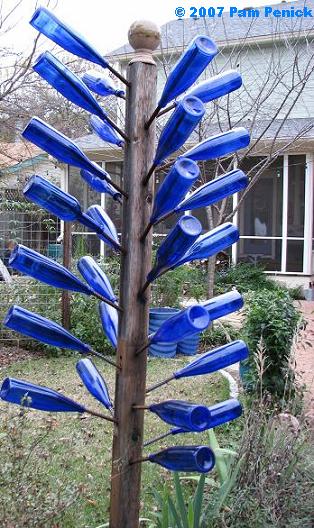 The Southern folk-art bottle tree must have appeal way beyond its humble origins. "Bottle tree" and "bottles for bottle tree" are consistently the number-one search terms leading visitors to Digging. I find it a little ironic that amid all the posts I've written about real plants, people often visit to see a tree made of bottles.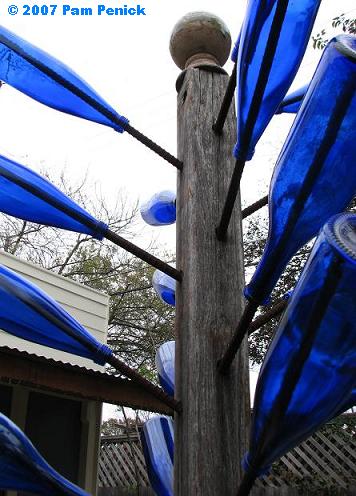 Well, why not? It's fun, colorful, and always in bloom. So here's a little blue eye candy to all those who, like me, love bottle trees. Let's raise a glass to them—oops, already done!
The facts (because I know I'll be asked): The blue bottles are a mixture of sake and water bottles. They're stuck on branches of rebar. The post is redwood leftover from an old playset, set in concrete. Sturdy dead trees work great too.
All material © 2006-2007 by Pam Penick for Digging. Unauthorized reproduction prohibited.