August 2nd, 2016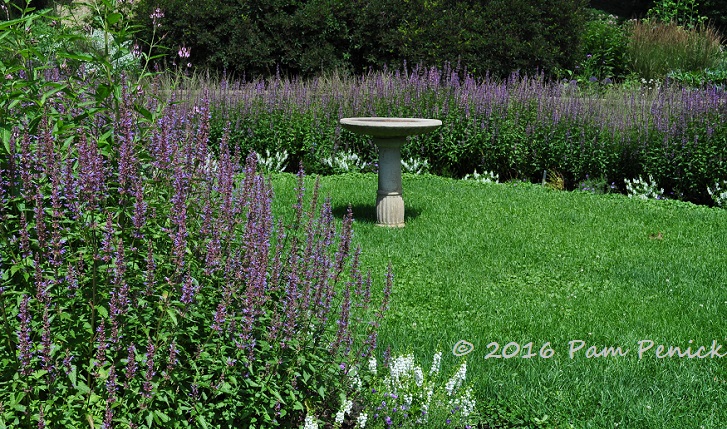 At the end of day one of the recent Garden Bloggers Fling in Minneapolis, we visited 3 gardens connected by the gardeners who tend them: Noerenberg Memorial Gardens; the home garden of Noerenberg's horticultural supervisor and curator, Arla Carmichiel, and her husband, Steve Kelley; and the display gardens at Kelley & Kelley Nursery, which Steve and Arla own and operate across the road from their house.
Noerenberg Memorial Gardens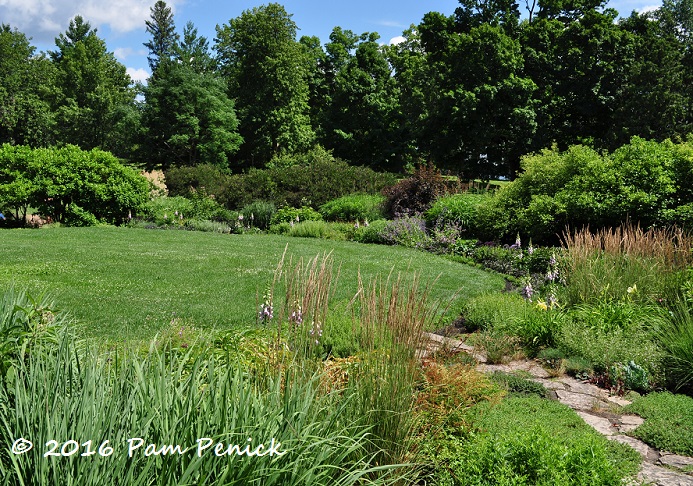 Formerly the estate of Grain Belt Brewery founder Frederick Noerenberg, this lovely Wayzata, MN, property on Lake Minnetonka was bequeathed for public use by one of his descendants.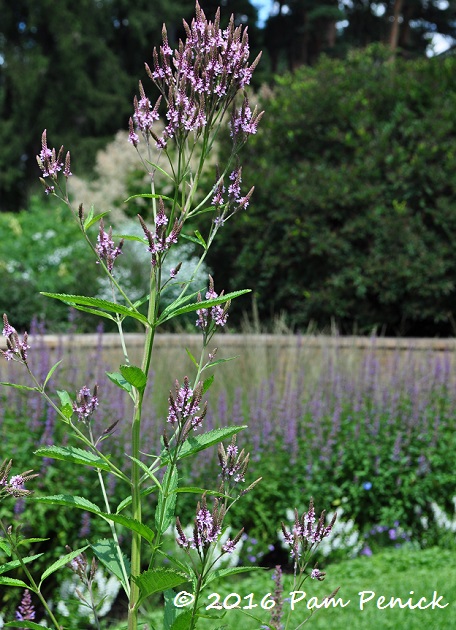 Today it's a quietly picturesque formal garden with a gazebo (not pictured) piered out over the lake. The agastache half-circle at the top of this post is just one of the striking borders on display here. While I didn't take many pictures, I enjoyed the visit and especially the lake views from the gazebo.
Arla Carmichiel and Steve Kelley Garden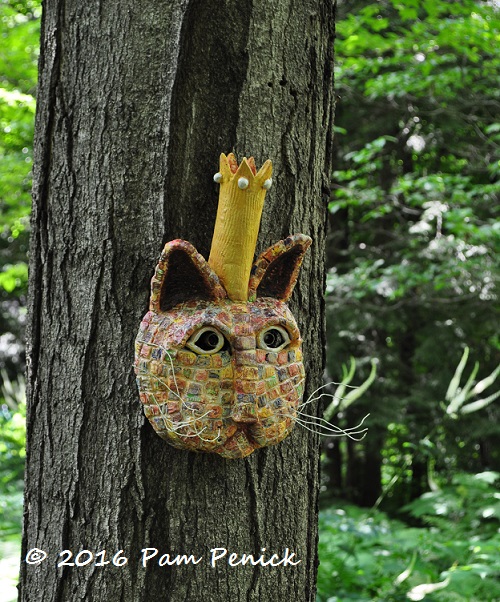 From there, it was only a short drive to the Long Lake, MN, home of Noerenberg horticulturist Arla Carmichiel and her husband Steve Kelley, where a sense of playfulness was on display.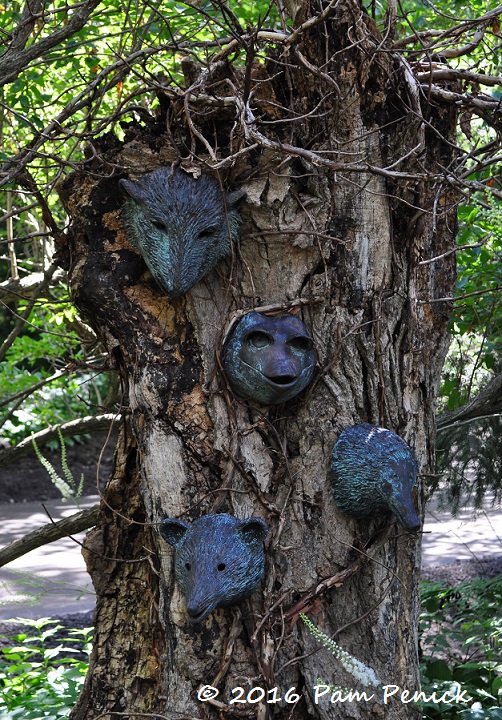 Animal faces on trees are a theme here!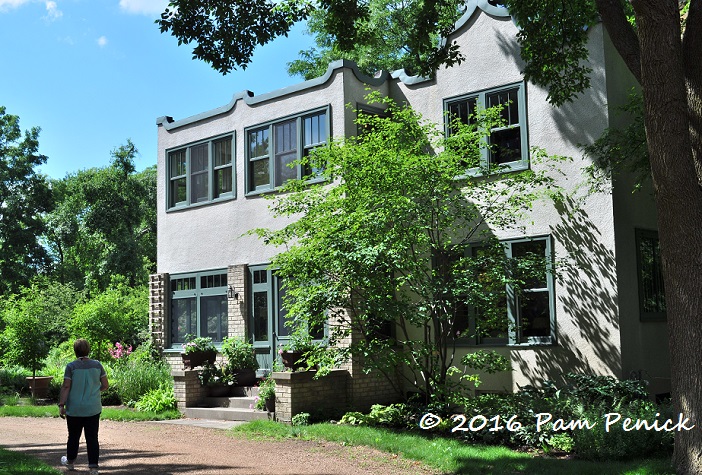 Their handsome stucco house with green trim sits just off the road, in front of their garden.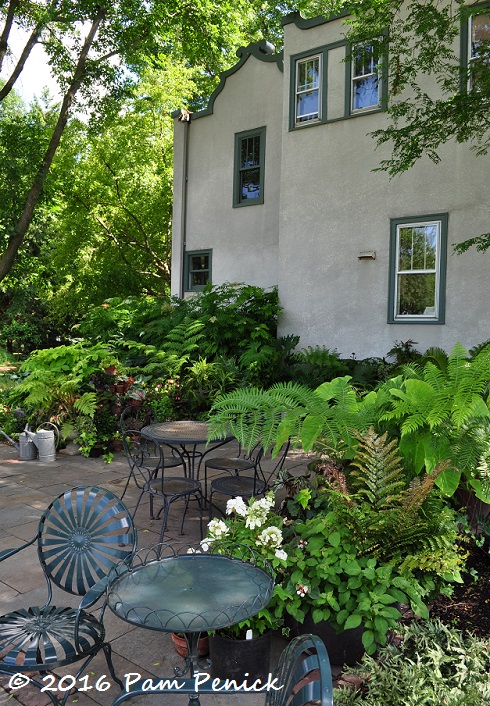 In back, a shady patio lush with ferns was inviting on a warm summer's day.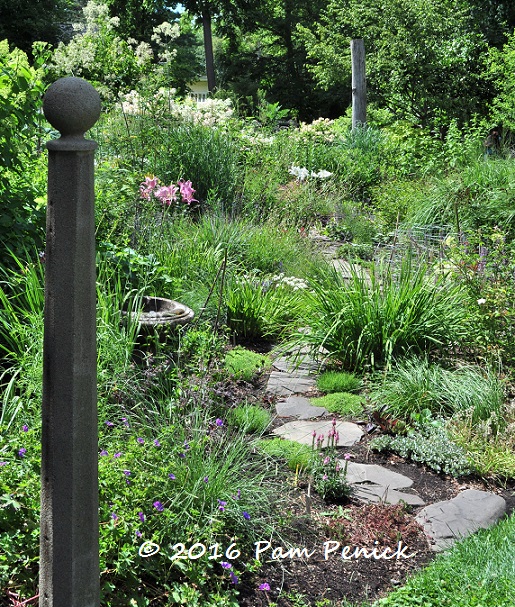 A long, sunny garden alongside their home made for pleasant strolling too.
Kelley & Kelley Nursery display garden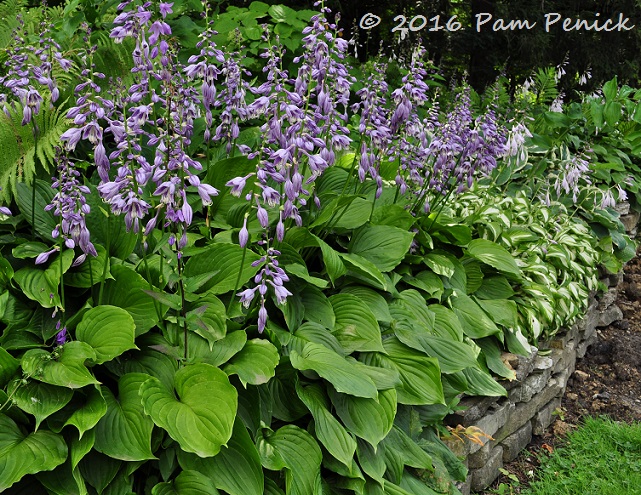 Just across the road, Arla and Steve operate Kelley & Kelley Nursery. I didn't do any shopping (I can't imagine many Minnesota plants being happy in Texas), but I did enjoy the display garden, including a swath of flowering hostas…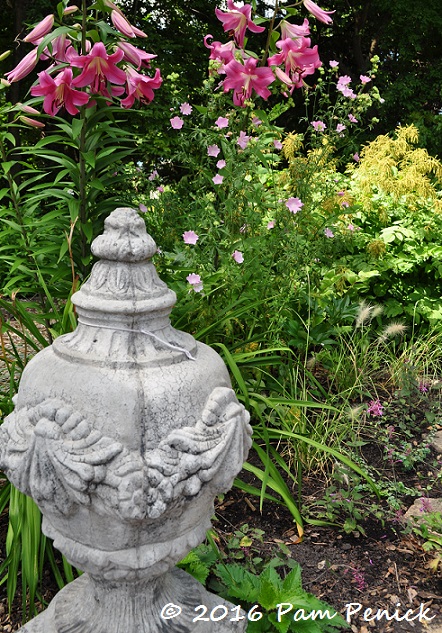 …and lilies.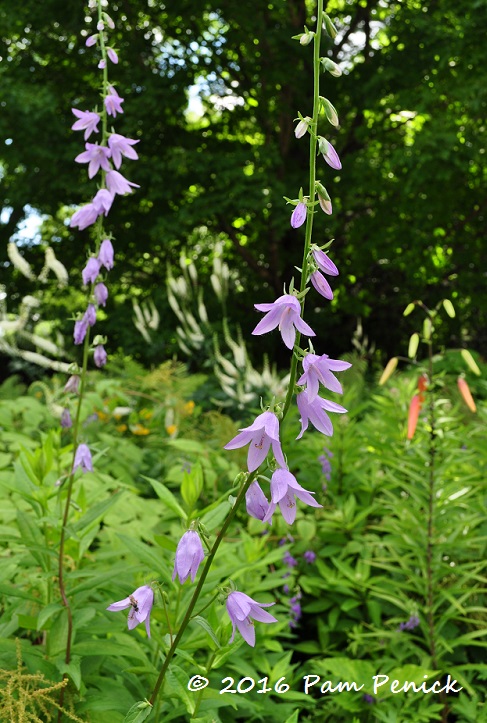 I don't know this one. It's creeping bellflower (Campanula rapunculoides). Thanks for the ID, Lori and Alison.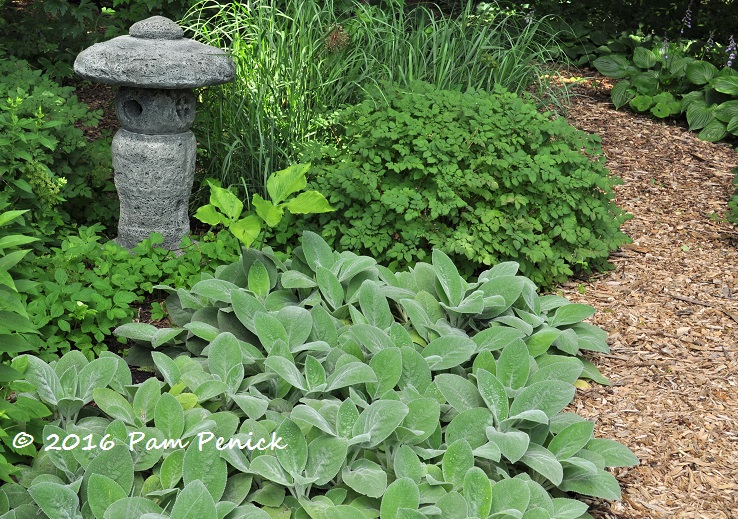 A study in green, with lamb's ear and other low growers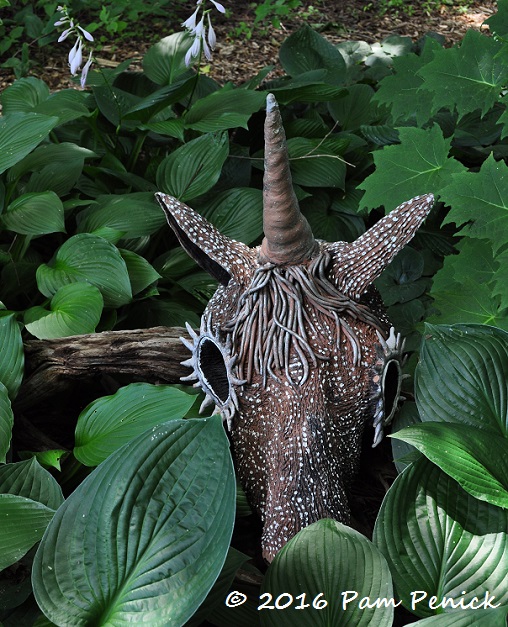 A surprising unicorn head made a smile-inducing focal point in a bed of hostas.
Up next: The Shannon Garden, Guldberg Garden, and Vera's Garden, plus bloggers and a few Minneapolis sights. For a look back at the formal Squire House Gardens, click here.
I welcome your comments; please scroll to the end of this post to leave one. If you're reading this in a subscription email, click here to visit Digging and find the comment box at the end of each post.
_______________________
Digging Deeper: News and Upcoming Events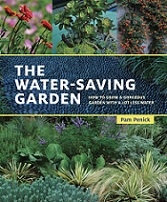 Do you review? Have you read my new book, The Water-Saving Garden? If you found it helpful or inspirational, please consider leaving a review — even just a sentence or two — on Amazon, Goodreads, or other sites. Online reviews are crucial in getting a book noticed. I really appreciate your help!
All material © 2006-2016 by Pam Penick for Digging. Unauthorized reproduction prohibited.