July 15th, 2016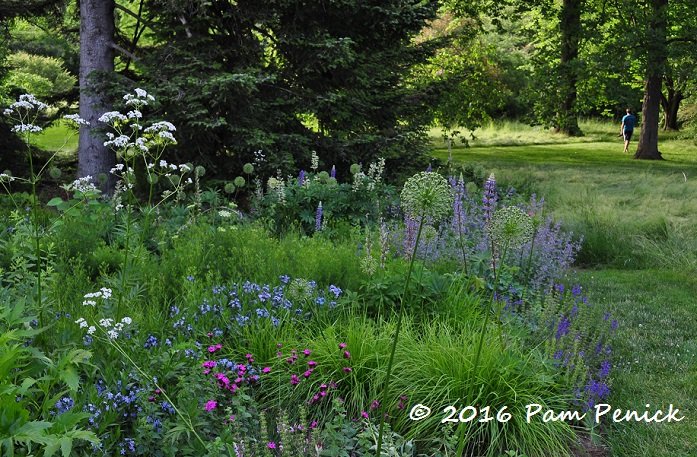 At the end of our opening-to-closing day at Chanticleer in early June, Diana and I packed up the wrappings of our picnic dinner (the garden stays open until 8 pm on summer Fridays) and wandered around taking last-minute photos. I meandered through Minder Woods, a small woodland garden adjacent to the Ruin.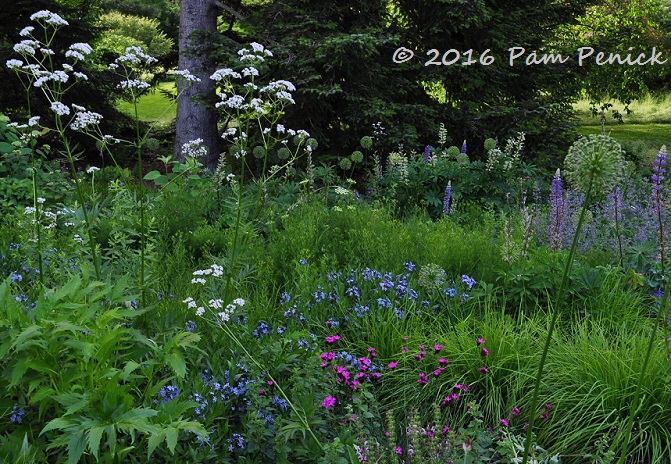 On one edge of the woods, a sunny meadow garden shows off flowering perennials and grasses.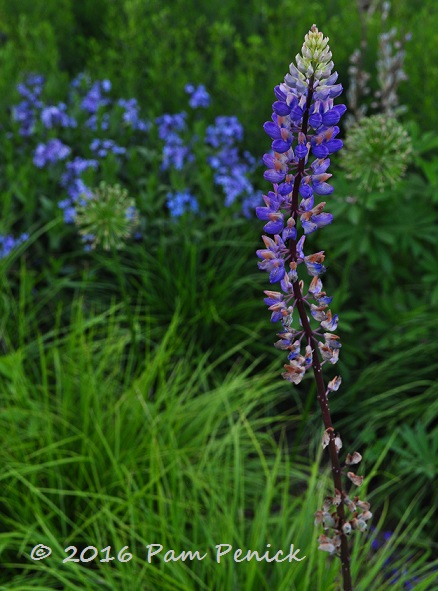 Blues and purples and chartreuse green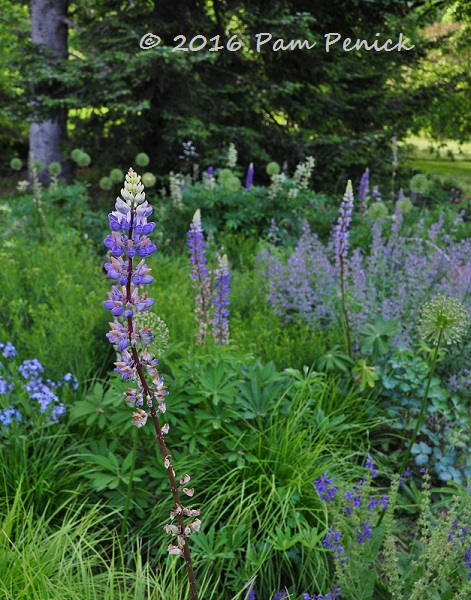 It makes a cheery welcome to a shady woodland trail.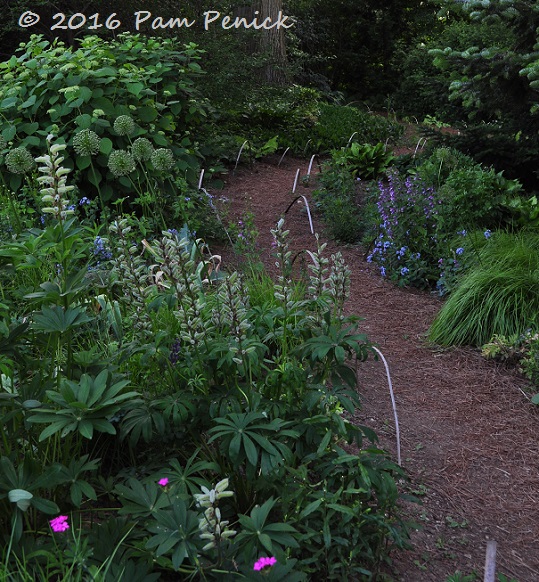 A narrow, pine-needle-strewn path leads the way.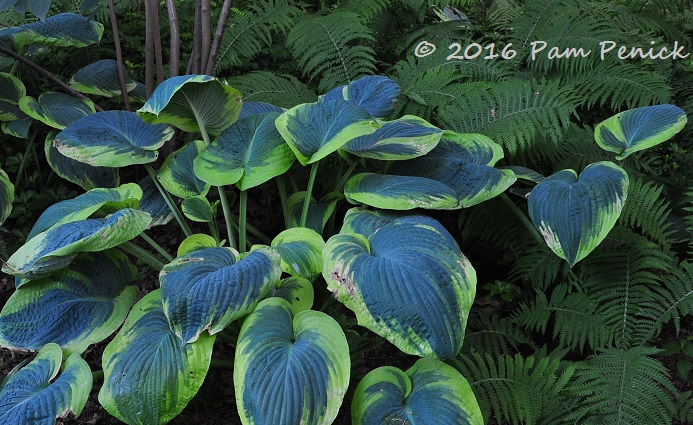 Hostas and ferns thrive in the dim light under the trees.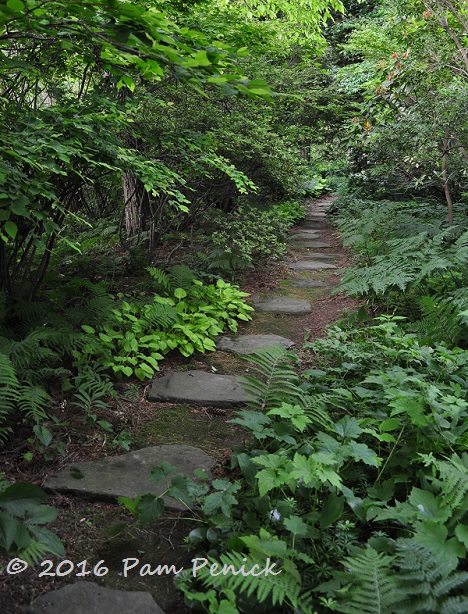 An even narrower stepping-stone path leads through leafy groundcovers.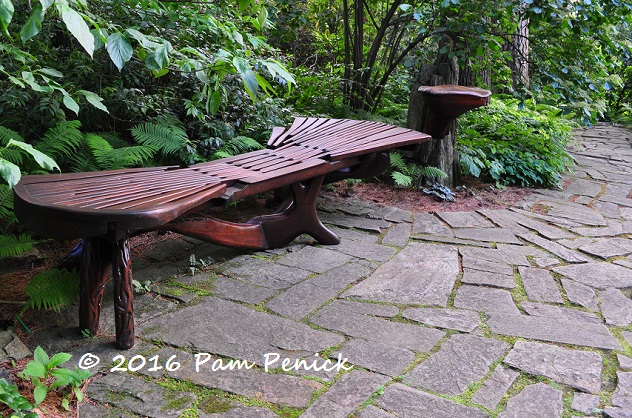 The main path widens about halfway through the woods to make room for a handcrafted bench and another unique plant-list box…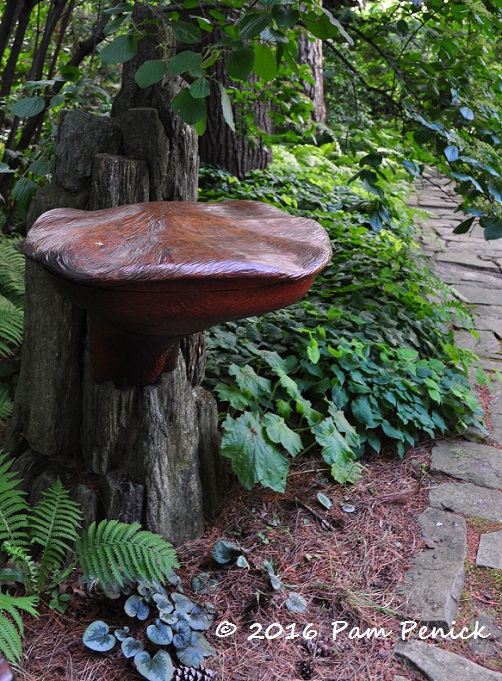 …shaped like shelf fungus on a tree stump! The wooden lid lifts open to reveal the plant list. So clever!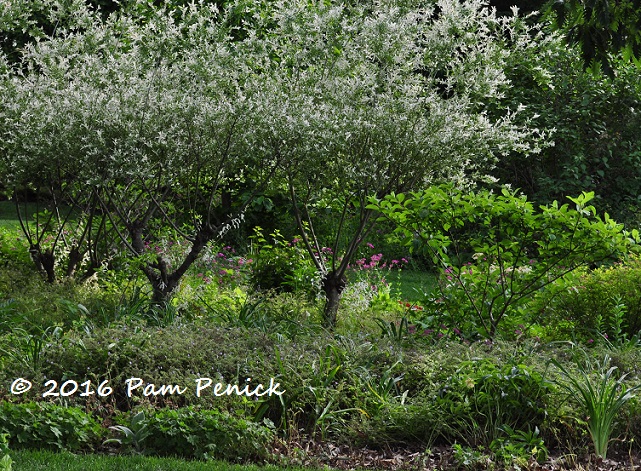 That's all I have from Minder Woods. But here are a few last images, mainly from the lawns…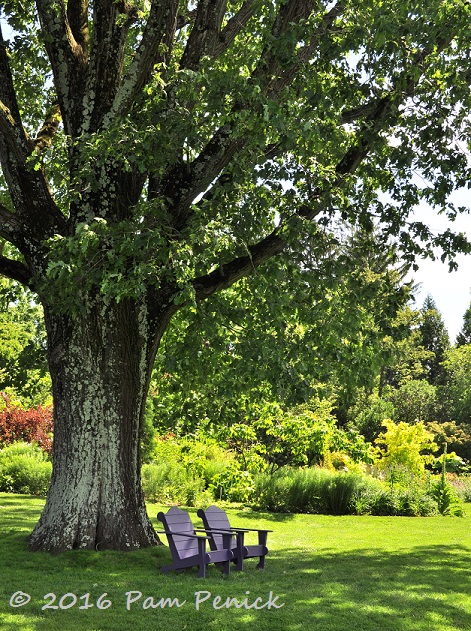 …where pairs of chairs entice you to sit and just enjoy the view. Who could resist?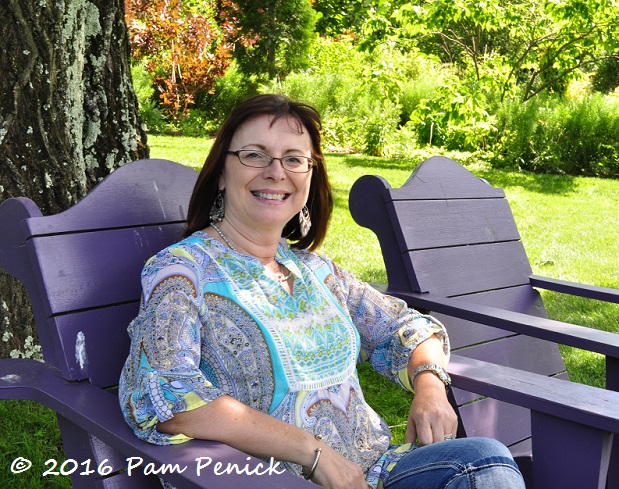 Diana gives one a try.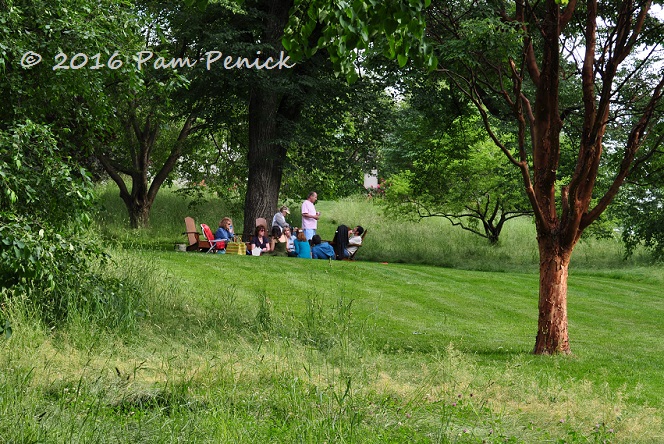 As I wandered around post-picnic, I also couldn't resist capturing my fellow picnickers enjoying the garden. Some came with extended family and friends.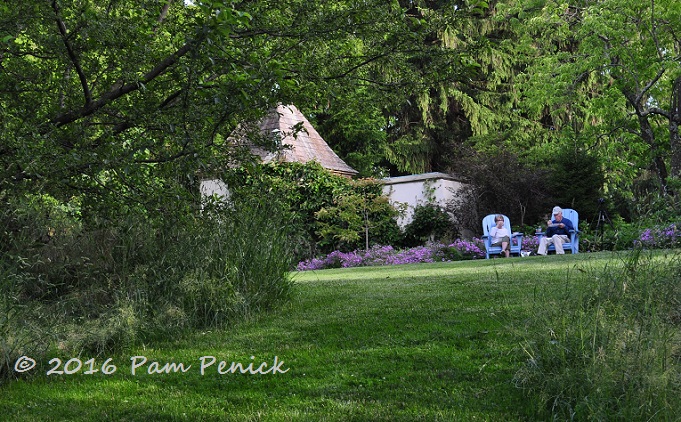 Others enjoyed a quiet dinner for two.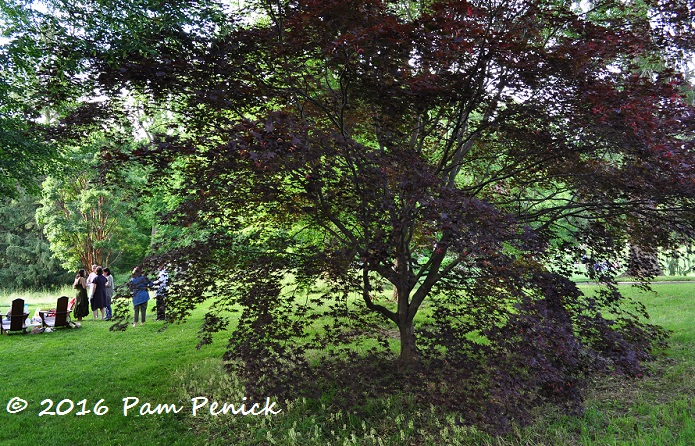 It was so peaceful in the soft light of evening, seeing people quietly enjoying the beauty of the place.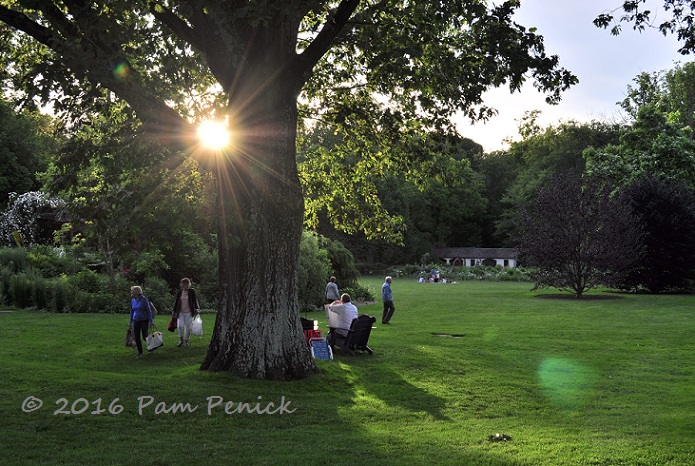 So long, Chanticleer. I hope to see you again soon!
I hope you've enjoyed these scenes from Chanticleer, a "pleasure garden" in the Philadelphia area. For a look back at the mysterious Ruin Garden, click here. From there you'll find links, at the end of each post, to the previous posts I've written about Chanticleer in early June 2016 (nine in all).
Up next: A tour of lovely Linden Hill Gardens, the nursery and destination gardens where author Nan Ondra of Hayefield works. She gave us a personal tour while we were in the area.
I welcome your comments; please scroll to the end of this post to leave one. If you're reading this in a subscription email, click here to visit Digging and find the comment box at the end of each post.
_______________________
Digging Deeper: News and Upcoming Events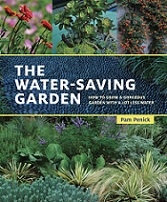 Do you review? Have you read my new book, The Water-Saving Garden? If you found it helpful or inspirational, please consider leaving a review — even just a sentence or two — on Amazon, Goodreads, or other sites. Online reviews are crucial in getting a book noticed. I really appreciate your help!
All material © 2006-2016 by Pam Penick for Digging. Unauthorized reproduction prohibited.