September 16th, 2009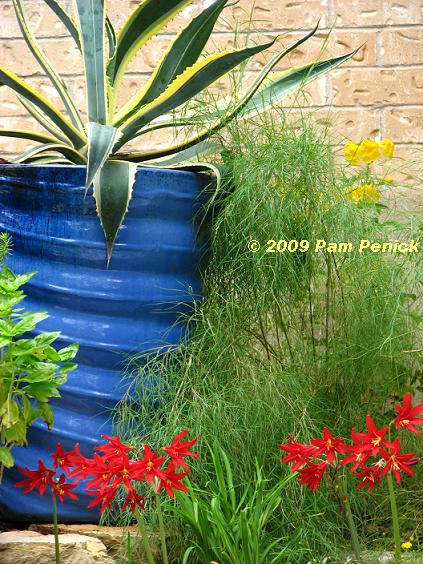 Our red-hot summer has faded into an unseasonably cool and, so far, rainy September. Now come the red-hot oxblood lilies (Rhodophiala bifida).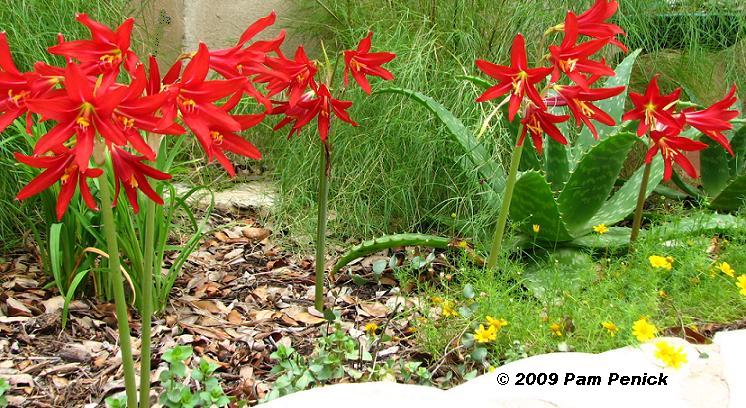 I wonder if MSS of Zanthan Gardens has any idea how much happiness she has sown among Austin gardeners who delight in seeing these bulbs herald the end of summer each year. She gave me a paper sack of bulbs a couple of years ago (I'm sure she recorded exactly when), and I've been delighting in their brief but unforgettable appearance every September since.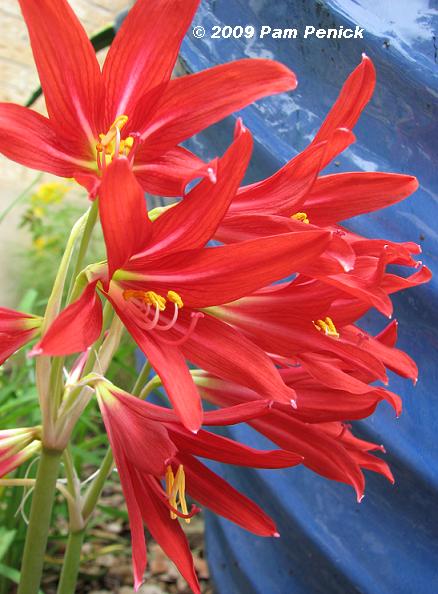 When I left Green Hall Garden last fall, the oxblood lilies had already finished blooming, but their recently emerged leaves showed me where to look for them. I dug up about 70% of the bulbs but left the rest for new owners to enjoy one day.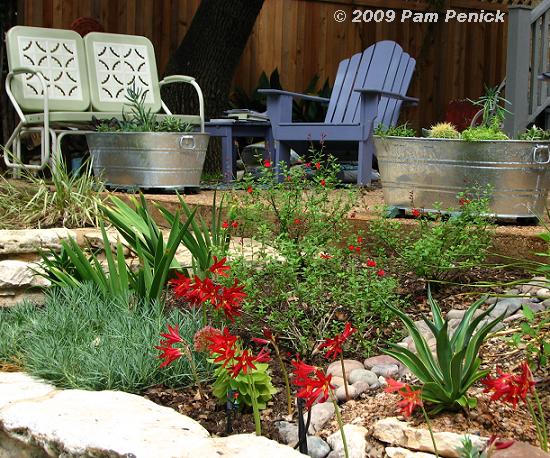 In late October of last year I amended the soil and began to replant the raised beds along the back of our new home with plants from my old garden. Along the front of the beds I planted the oxblood lily bulbs, knowing they would blaze in sun or shade in a year's time.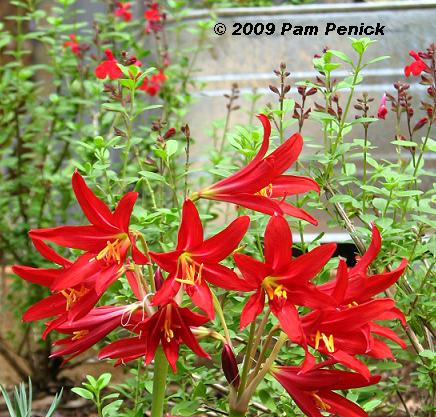 And so they have. I forgot about them, though, through the spring and summer and planted a few things on top of them.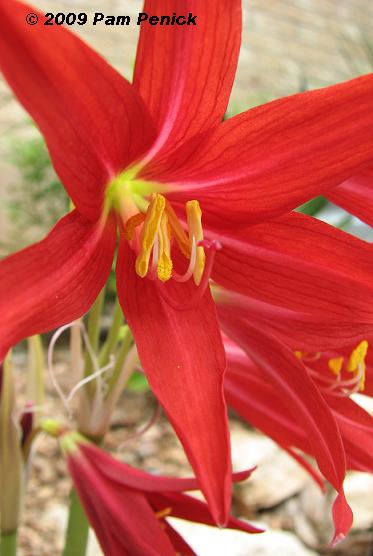 Recently I laid a dry stream of river rock across a few of them, but they were determined to come up anyway, snaking their way under the stones and popping up, with a kink in their stems, to the side. The kinks straightened out in no time.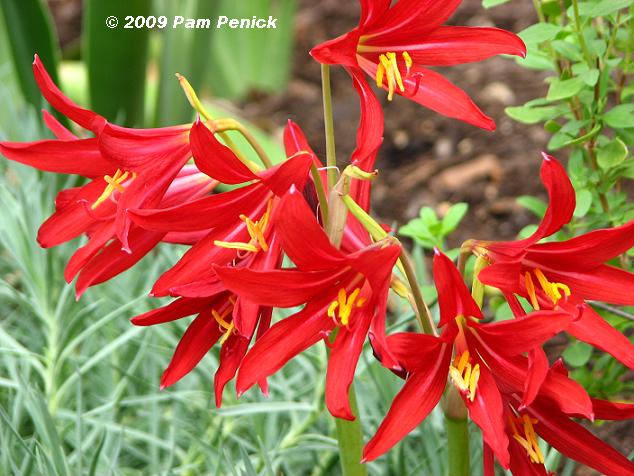 I like them with red Salvia greggii (I love red!), with my blue pots, and with the blue-green foliage of 'Bath's Pink' dianthus. On the shady end, they're coming up amid 'Diamond Frost' euphorbia and 'Black Heart' sweet potato vine, which is nice. In my old garden they appeared in front of the cream-and-green striped 'Sparkler' sedge, which was wonderful.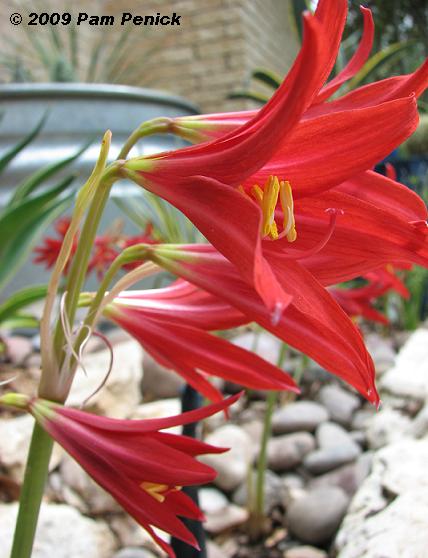 Oxblood lily is a great bulb for the South, zones 7-10. Find them at The Southern Bulb Co., which says they can even be grown in zone 6.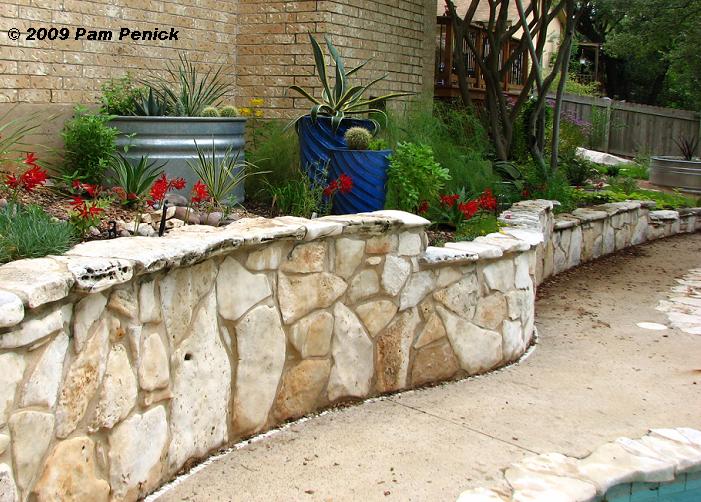 Note: My Plant This posts are written primarily for gardeners in central Texas. The plants I recommend are ones I've grown myself and have direct experience with. I wish I could provide more information about how these plants might perform in other parts of the country, but gardening knowledge is local. Consider checking your local online gardening forums to see if a particular plant might work in your region.
All material © 2006-2009 by Pam Penick for Digging. Unauthorized reproduction prohibited.