April 16th, 2016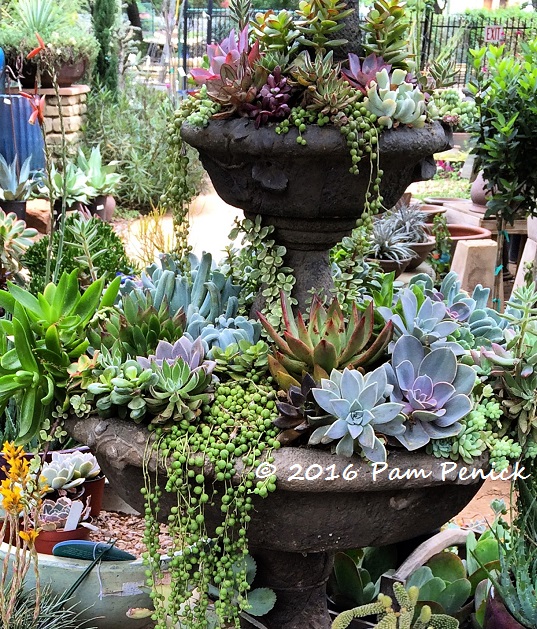 I get succulent fever every time I see a display like this. A luscious succulent fountain dripping with string-of-pearls senecio — what better way to introduce a "watery" feature into your garden without using much actual H2O?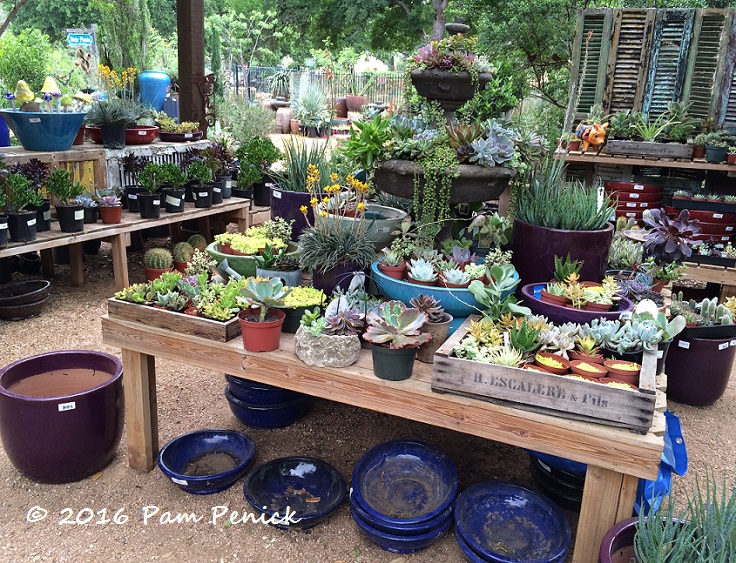 Let's take a little field trip to Hill Country Water Gardens & Nursery this Foliage Follow-Up and bask in the succulent goodness.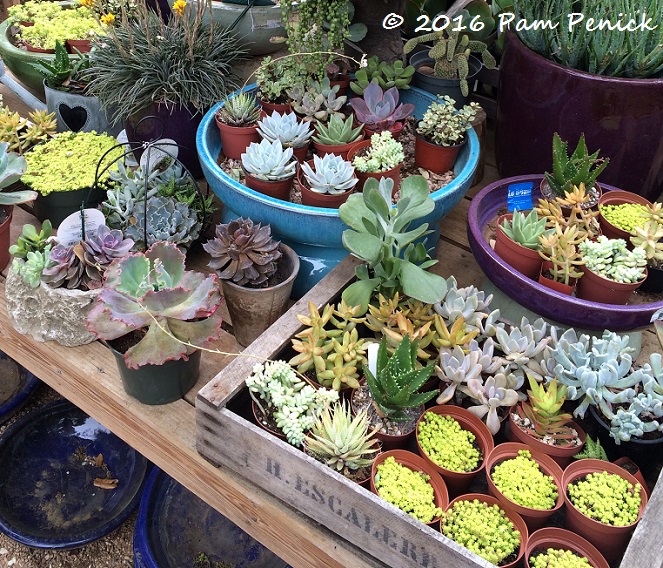 They're like candy, aren't they? HCWG really has a flair for displaying their plants and pots. I wanted one of each…but resisted, as I have cuttings of my own to use right now.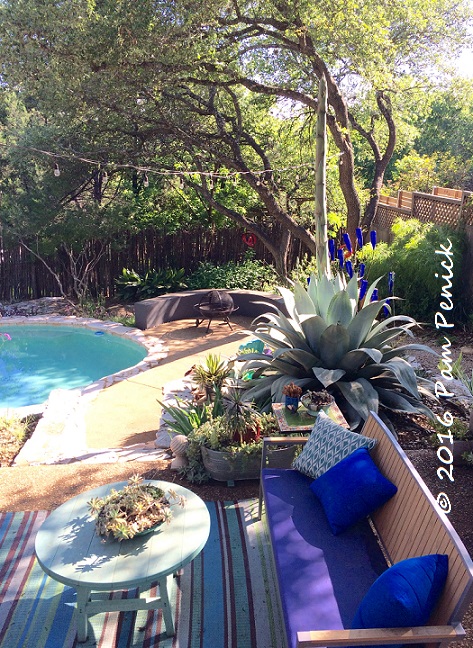 Back at home, this image may be a bit of a cheat for Foliage Follow-Up because the soaring bloom stalk of Moby, my whale's tongue agave (A. ovatifolia), is all you notice right now. That giant asparagus spear will eventually support a candelabra of flowers at its tip, and I can't wait to see how it turns out. For a little while longer, though, Moby is still the best-looking foliage plant in my garden.
This is my April post for Foliage Follow-Up. Fellow bloggers, what leafy loveliness is going on in your garden this month? Please join me in giving foliage its due on the day after Bloom Day. Leave a link to your post in a comment below. I'd appreciate it if you'll also link to my post in your own — sharing link love! If you can't post so soon after Bloom Day, no worries. Just leave your link when you get to it. I look forward to seeing your foliage faves.
I welcome your comments! If you're reading this in an email, click here to visit Digging and find the comment link at the end of each post.
_______________________
Digging Deeper: News and Upcoming Events
Come see me at Festival of Flowers in San Antonio, May 28, time TBA. Learn more about water-saving gardening during my talk at San Antonio's 19th annual Festival of Flowers. Get a signed copy of my book after the talk. Tickets to the all-day festival, which includes a plant sale and exchange, speakers, and a flower show, are available at the door: $6 adults; children under 10 free. Free parking.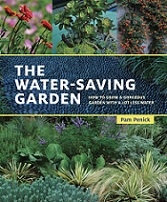 Do you review? Have you read my new book, The Water-Saving Garden? If you found it helpful or inspirational, please consider leaving a review — even just a sentence or two — on Amazon, Goodreads, or other sites. Online reviews are crucial in getting a book noticed. I really appreciate your help!
I'm on Instagram as pamdigging. See you there!
All material © 2006-2016 by Pam Penick for Digging. Unauthorized reproduction prohibited.