November 8th, 2007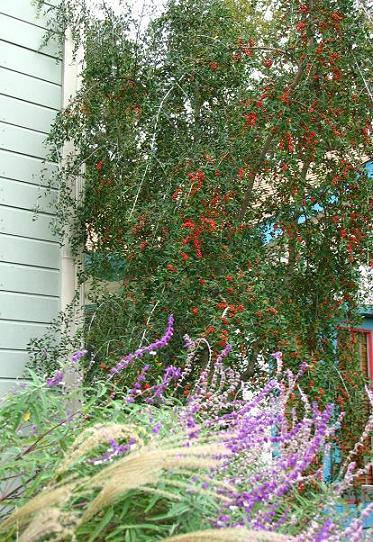 Berries are reddening on the weeping yaupon holly. Yaupon holly is so versatile, with varieties ranging from little, round balls to the punctuation marks of 'Will Fleming'. But the weeping yaupon remains one of my favorites. This is one of the very few plants I didn't plant in my yard. In fact, it was one of the very few plants growing in the yard when we bought this house. I'm thankful that the previous owners chose it to anchor the corner of the house.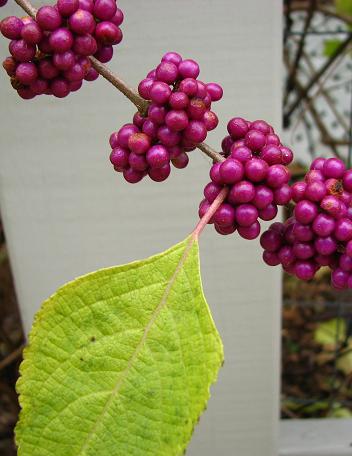 But I digress. This post is meant to be about berries. Here are the last of the beautyberries (Callicarpa americana ) that haven't ended up in a mockingbird's stomach as yet. The purple berries look even more beautiful against the bright yellow-green of the bush's falling leaves.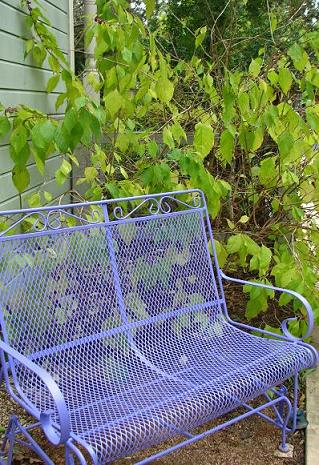 And I especially like the yellowing leaves as a backdrop for the purple bench.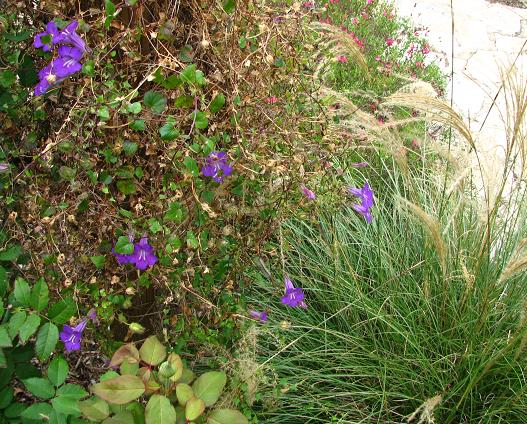 Here's a little more purple—the last of the fading Mexican snapdragon vine's flowers.
OK, I'll admit it. This post has little to do with berries. It's really just a vignette of autumn in my garden. Sorry, folks. The berry show is over. On to the next topic.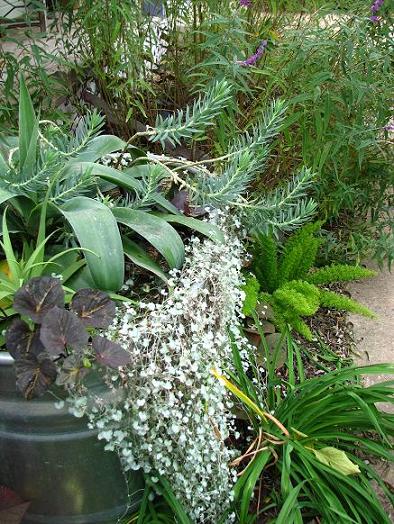 You may be sick of the stock-tank planter, but I am not. I still love the silver ponyfoot cascading over the edge. I love the black sweet potato vine's dark color contrasting with the silver. I love the Dr. Seussian shapes of the manfreda, squid agave, and gopher plant.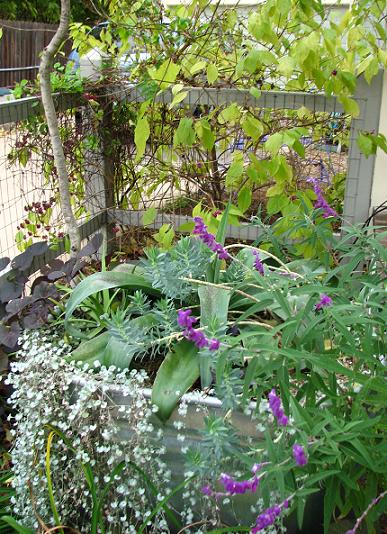 So, yep, here's another look. This time with those yellow beautyberry leaves behind and a few Mexican bush sage (Salvia leucantha ) blooms in front. I wonder how this composition will fare after a freeze. We'll find out in a few weeks.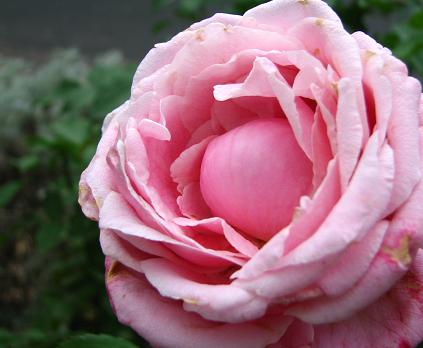 'Belinda's Dream' still blooming prolifically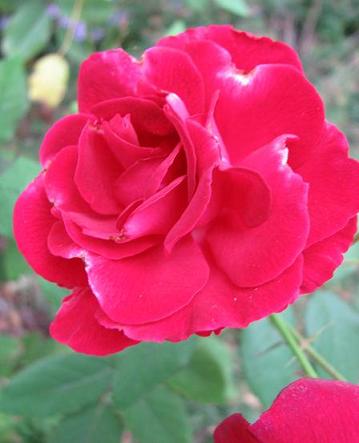 'Valentine' tries to keep up. Meanwhile 'Carefree Beauty' and 'Marie Pavie' stingily withhold their fall blooms.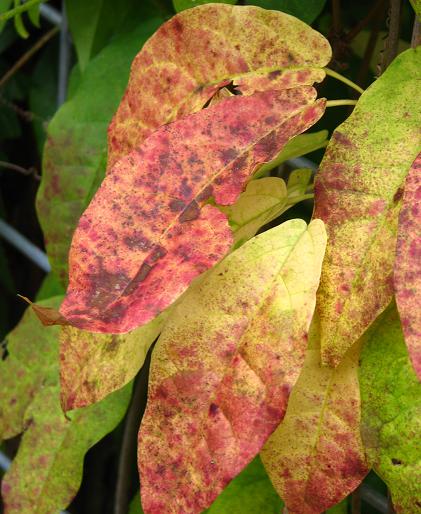 I didn't have this colorful leaf last fall. I planted this native, yellow-blooming crossvine last spring, not guessing what a pretty fall show it would put on. It's supposed to be evergreen, so I'm a little concerned that the leaves, after wowing me with color, will drop, exposing the dreaded trampoline to main view again. As with all questions about the garden, time will tell.