February 23rd, 2016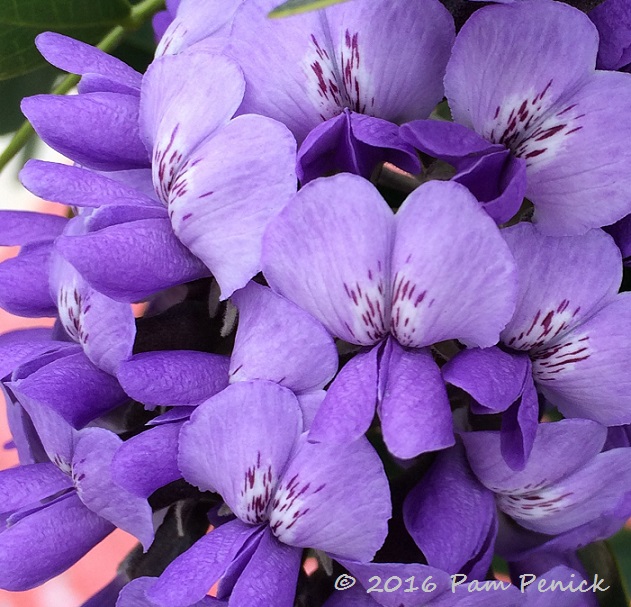 After two years in the making, my new book is released today! To celebrate, I offer you a big bouquet of Texas mountain laurel (Sophora secundiflora) blossoms. Just sprinkle a little grape Kool-Aid powder on your screen, and breathe in — that's what it really smells like. Don't inhale the Kool-Aid though!

The Water-Saving Garden: How to Grow a Gorgeous Garden with a Lot Less Water is for anyone who cares about conserving our most precious resource, smart gardening solutions, making a drought-tolerant garden, keeping runoff-borne pollutants out of our waterways, holding onto rainwater when it comes, creative design ideas to evoke water without using any, and water-thrifty plants, all while still having a beautiful garden. That's all of us, right?
I wrote it for gardeners everywhere, because saving water is an important issue no matter where you live or how wet or dry your climate is. But there's a special emphasis, of course, on gardening in a dry climate, and on making a garden that works harder for you: that holds onto water when it rains, that manages runoff, that needs less water on a daily basis, and that reflects the beauty of the native landscape. I hope you'll take a look. If you like what you see, I'd love it if you'd take the time to leave a review on Amazon or Good Reads.


In other good news, yesterday I learned that voting for the 2016 Better Homes and Gardens Blogger Awards is underway, and Digging is one of the top 10 garden blogs nominated! Thank you, readers, for the nomination. I'm honored to be in the company of such excellent bloggers (and I know of other blogs that should be there too).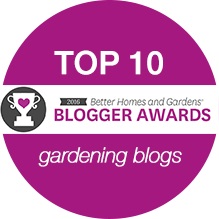 If you "dig" Digging, I'd love to have your vote. You can vote once per day in each category.
Click here
and select "Skip This Category" to get to the garden blog nominees. Whomever you vote for, I think it's wonderful that
Better Homes and Gardens
recognizes garden bloggers in their own category. Thanks to them for hosting the awards, and thanks to you, friends, for reading Digging!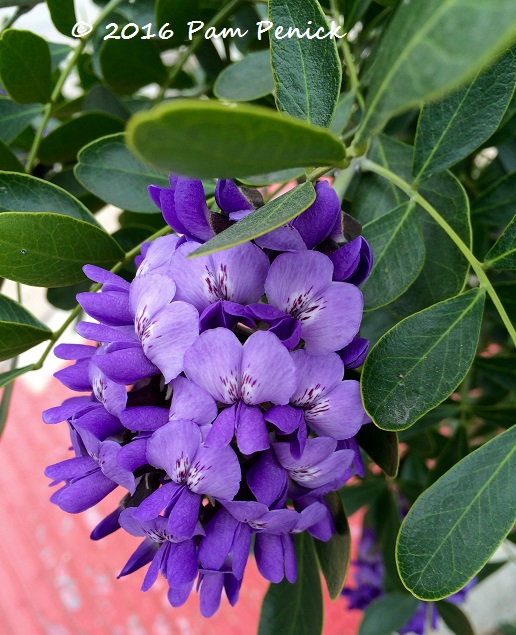 And now one more sniff for the road.
_______________________
Upcoming Events and News
Join me for my kick-off garden talk this Saturday, February 27, at 10 am, at The Natural Gardener nursery in southwest Austin. My talk is called "Hold the Hose! How to Make Your Garden Water Thrifty and Beautiful," and it's free to the public. Afterward I'll have signed copies of my new book, The Water-Saving Garden, available for purchase ($20 each, includes tax) and will be glad to autograph one for you! Dress for the weather, as the talk will be held in the big tent outside.
Look for me on Instagram as pamdigging. See you there!
All material © 2006-2016 by Pam Penick for Digging. Unauthorized reproduction prohibited.