February 10th, 2016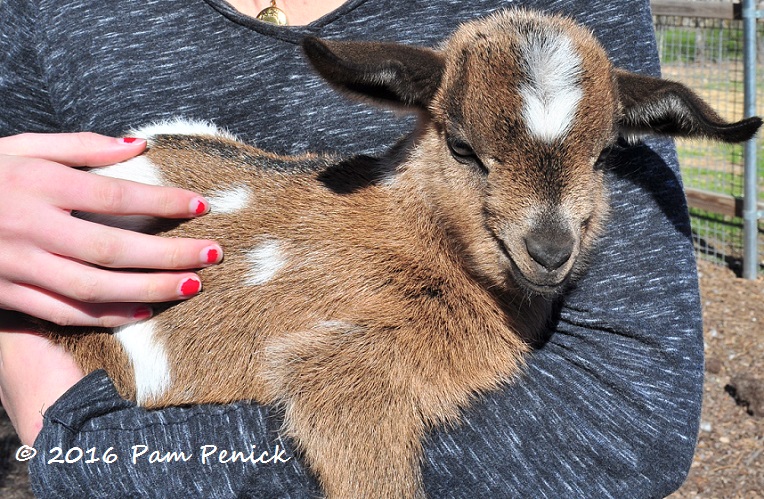 Fellow blogger, designer, and garden writer Jenny Peterson has a side gig in animal husbandry. Or so it seems on her Facebook feed, where she's been posting photos and videos of her back-yard farm's bevy of newborn baby goats.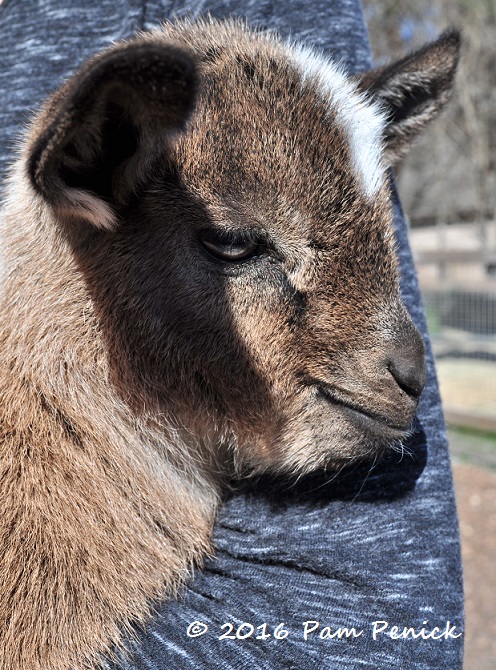 Last Sunday, my daughter and I visited to see them for ourselves. And by seeing I mean cuddling. Look at that adorable, trusting face!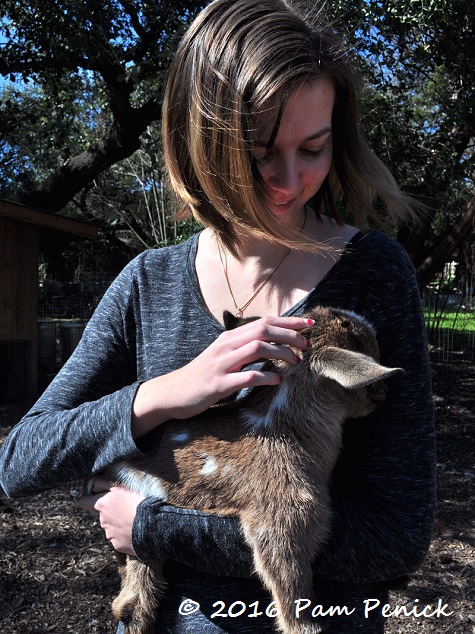 My daughter was in love. She's holding Astrid, who was only a week old.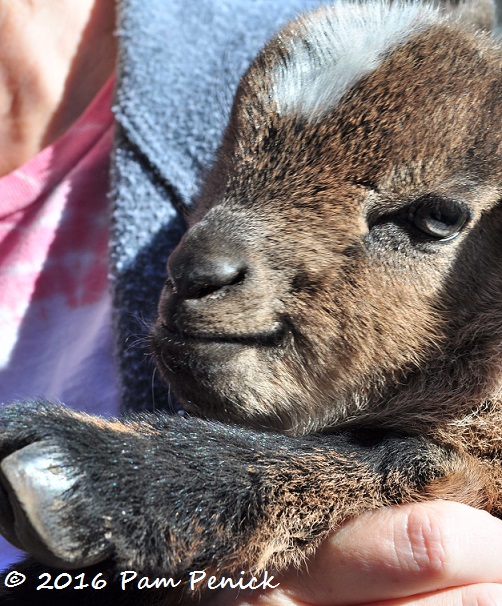 Sweetness!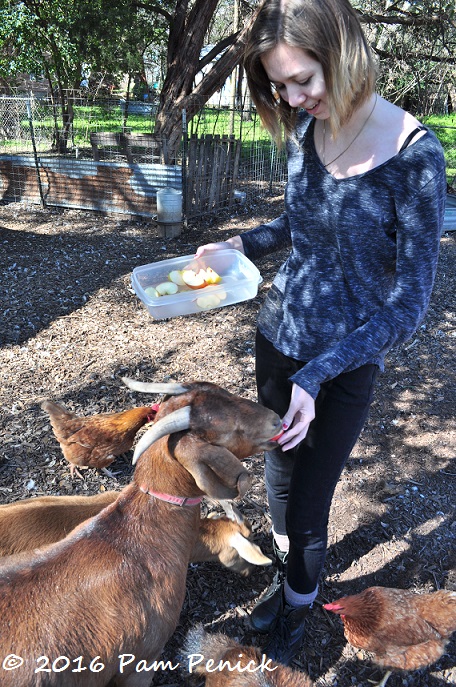 The mama goats were treated to apple slices for sharing their babies with us.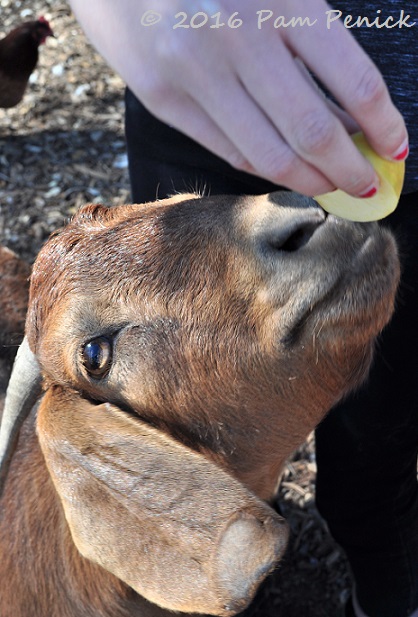 Yum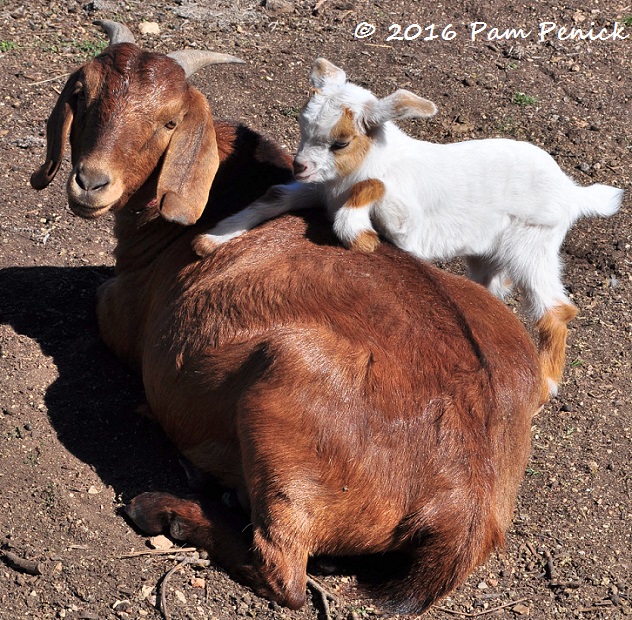 Like all youngsters, the baby goats were full of energy and playfulness. Eloise cracked us up by climbing on her pregnant grandma, Coco Chanel, like a jungle gym.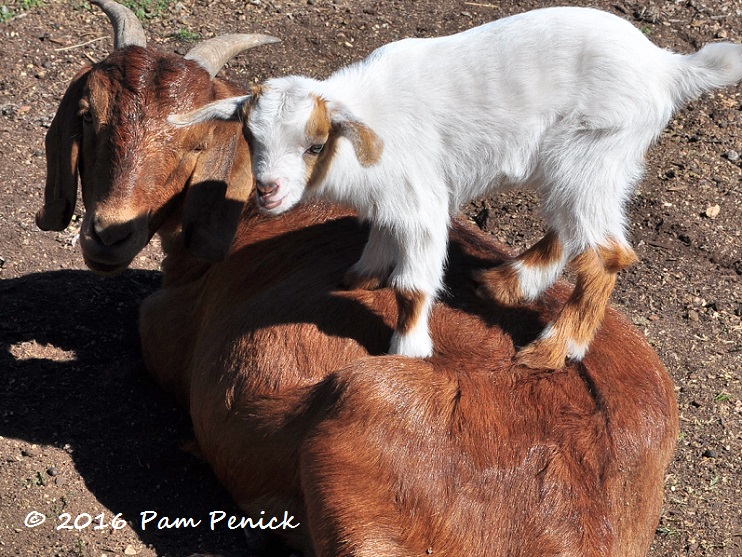 What a tolerant grandma.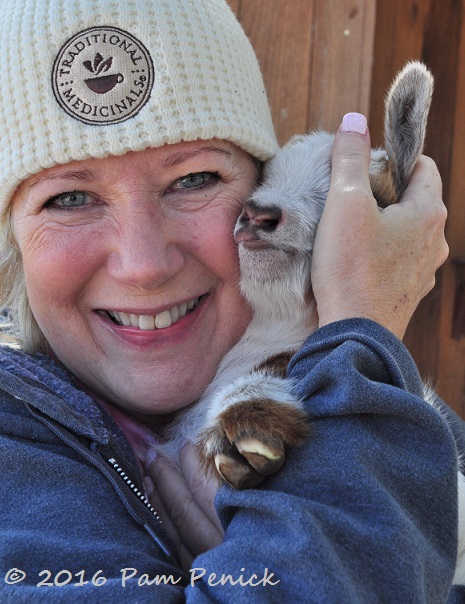 Thank you, Jenny (and her fiance, Brett), for the delightful goat-smooching session! We had so much fun! I look forward to seeing piglets on the farm the next time we come. :)
_______________________
Upcoming Events and News
Join me for my kick-off garden talk for my new book, The Water-Saving Garden, on February 27, at 10 am, at The Natural Gardener nursery in southwest Austin. My talk is called "Hold the Hose! How to Make Your Garden Water Thrifty and Beautiful," and it's free to the public. Afterward I'll have books available for purchase and will be glad to autograph one for you! Dress for the weather, as the talk will be held in the big tent outside.
Look for me on Instagram as pamdigging. See you there!
All material © 2006-2016 by Pam Penick for Digging. Unauthorized reproduction prohibited.