February 8th, 2016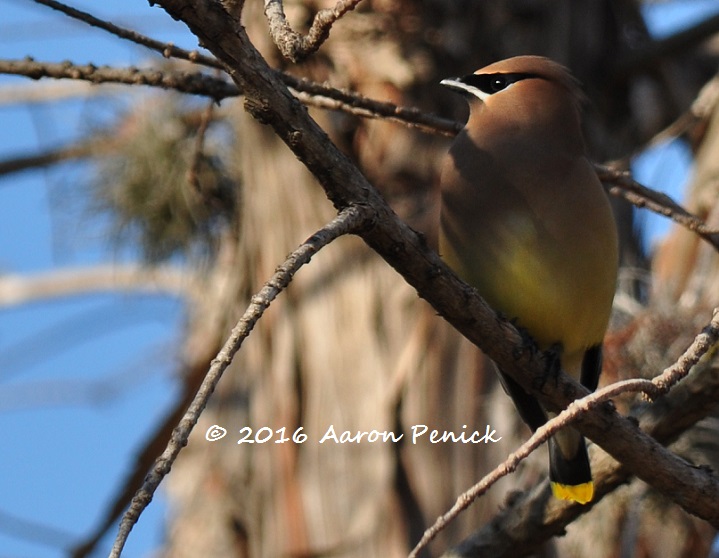 While admiring possumhaw hollies (Ilex decidua) at the Lady Bird Johnson Wildflower Center last Friday, I couldn't help noticing lots of birds doing the same. A solitary cedar waxwing commuted for snacks from a bald cypress, where my son was able to get a few photos of it.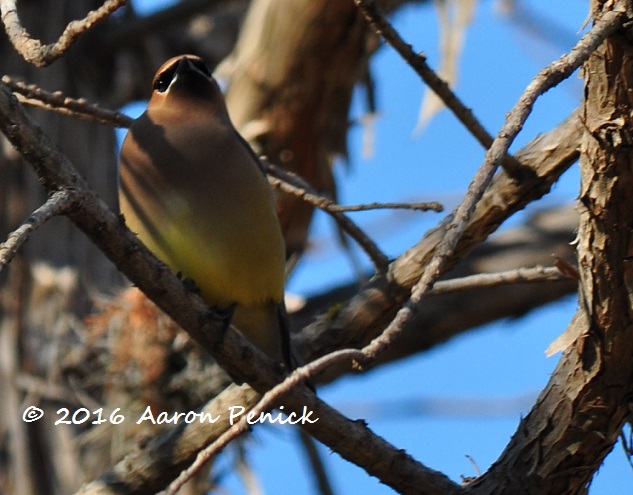 Cedar waxwings are such handsome birds, with their smooth, brown backs and chests, butter-yellow tummies, and robber's masks.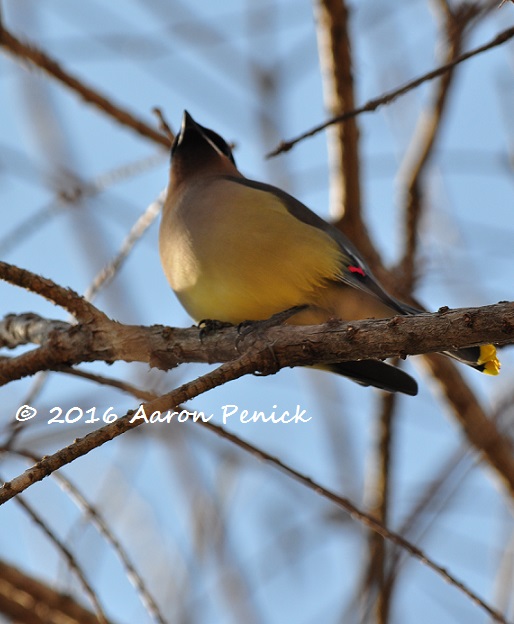 I'd never noticed the flash of red on their wings.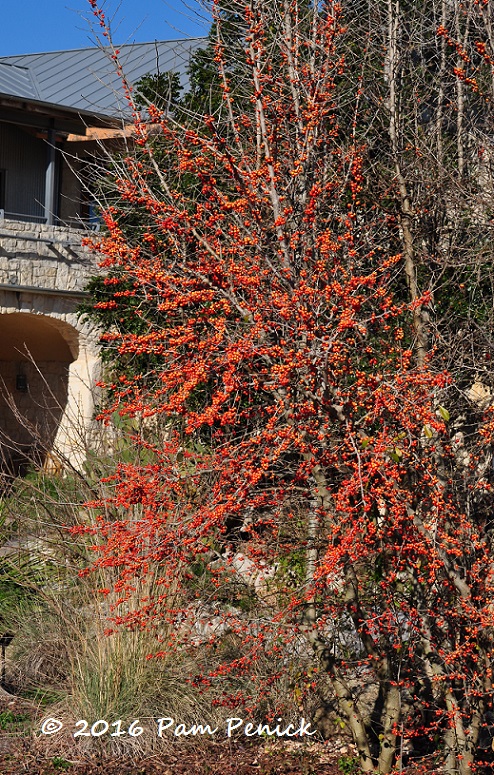 Here's where the feast was held.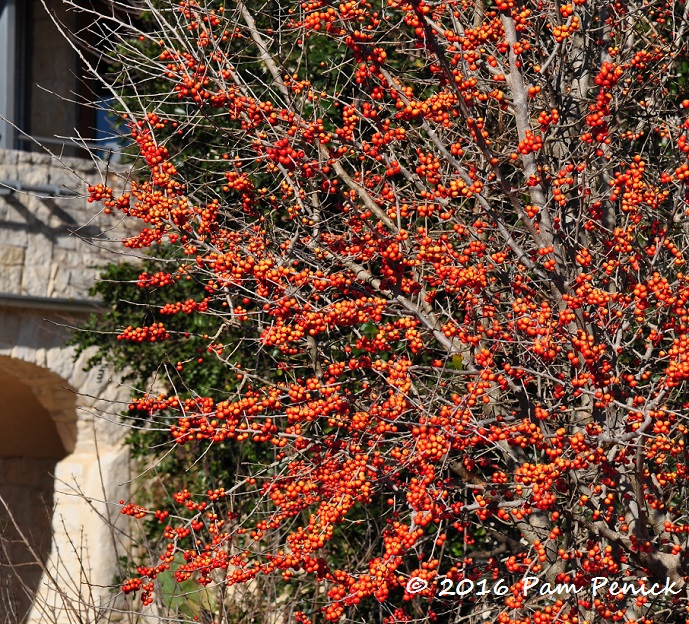 Possumhaw berries are at peak redness right now, and there are still plenty of them.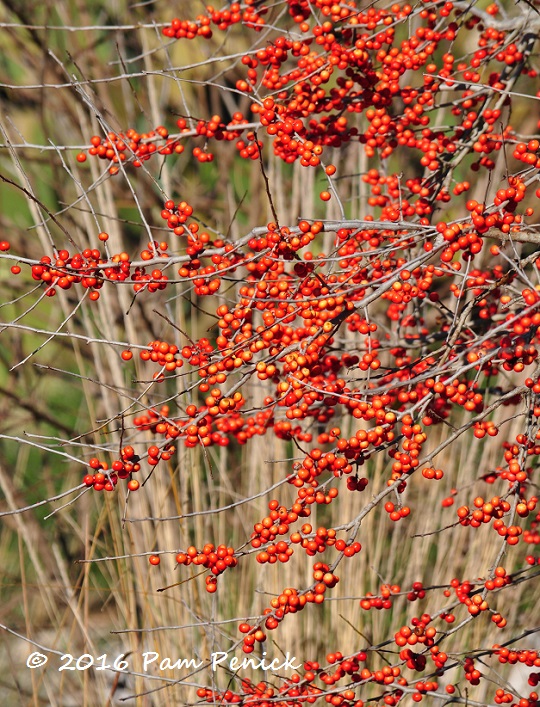 Soon the birds will strip them bare, so enjoy them now.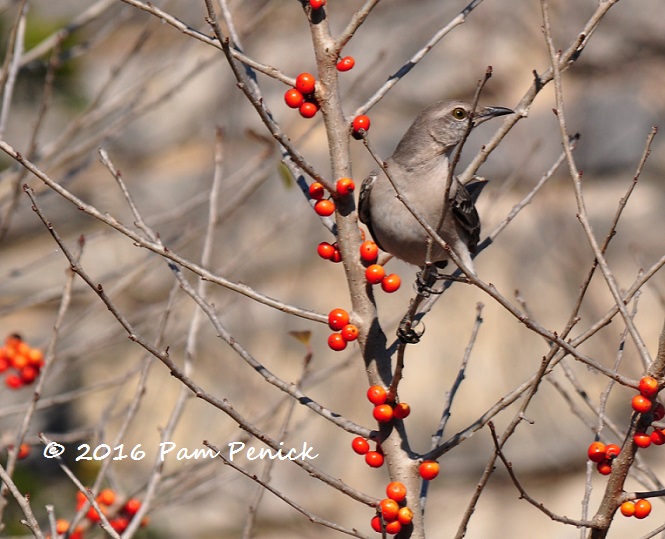 Aside from the cedar waxwing, we saw mockingbirds devouring berries.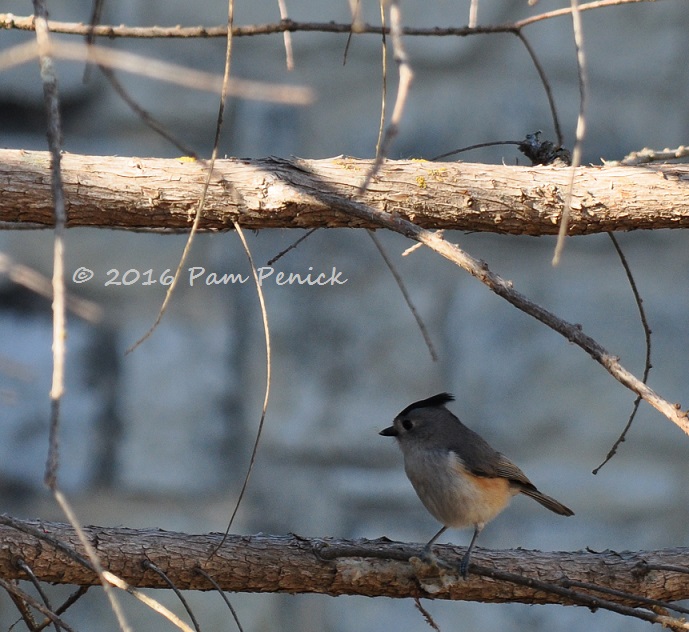 And tufted titmice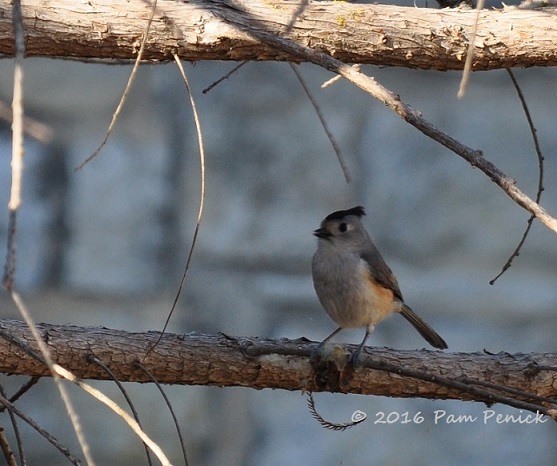 Like the cedar waxwing, this tufted titmouse darted back and forth between the possumhaw and a sheltering bald cypress.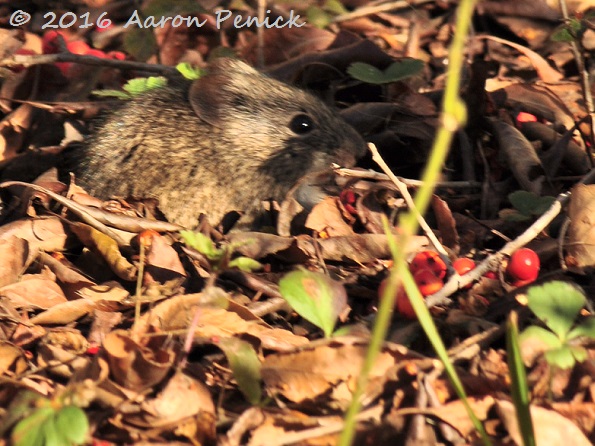 We even spotted a vole (I think) gathering snacks at ground level.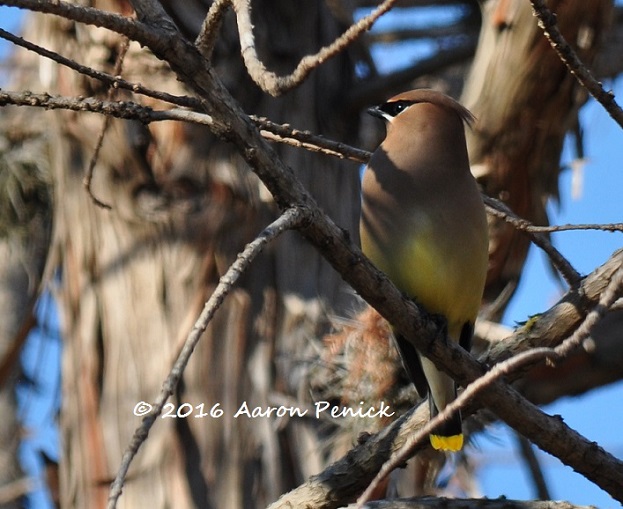 One more look at the cedar waxwing.
Are you noticing lots of bird activity in your garden too?
_______________________
Upcoming Events and News
Join me for my kick-off garden talk for my new book, The Water-Saving Garden, on February 27, at 10 am, at The Natural Gardener nursery in southwest Austin. My talk is called "Hold the Hose! How to Make Your Garden Water Thrifty and Beautiful," and it's free to the public. Afterward I'll have books available for purchase and will be glad to autograph one for you! Dress for the weather, as the talk will be held in the big tent outside.
Look for me on Instagram as pamdigging. See you there!
All material © 2006-2016 by Pam Penick for Digging. Unauthorized reproduction prohibited.