February 1st, 2016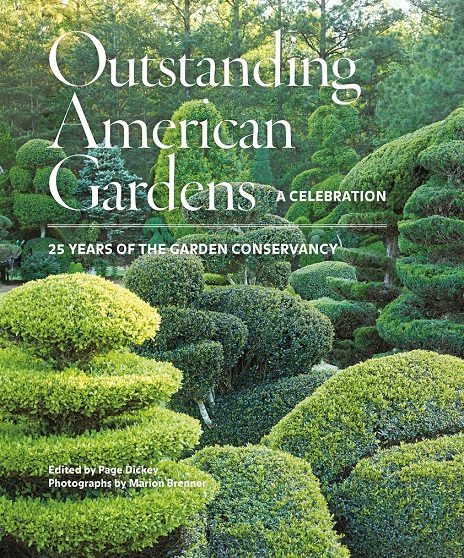 Nothing teaches you more about good garden design than visiting as many gardens as you can. The Garden Conservancy helps by coordinating public tours, called Open Days, of hundreds of private gardens across the U.S. each year. If you're lucky enough to live in a region with a regular Open Day tour, or are willing to travel, the tours are well worth your money and time. I regularly attend Austin's biennial tour and travel for Houston's and Dallas's tours when I can.
Now you can pore over photographs from 50 gardens that have been part of Open Days during the past 25 years. Outstanding American Gardens: A Celebration: 25 Years of the Garden Conservancy, published late last year (and rather clunkily titled), offers eye-candy sampling of private gardens across the country. Edited by Page Dickey and glowingly photographed by Marion Brenner, the book offers a one-page write-up and a few tantalizing images of each garden. While I might have wished for more in-depth coverage of fewer gardens, the format makes for an enjoyable perusal of a variety of lovely spaces.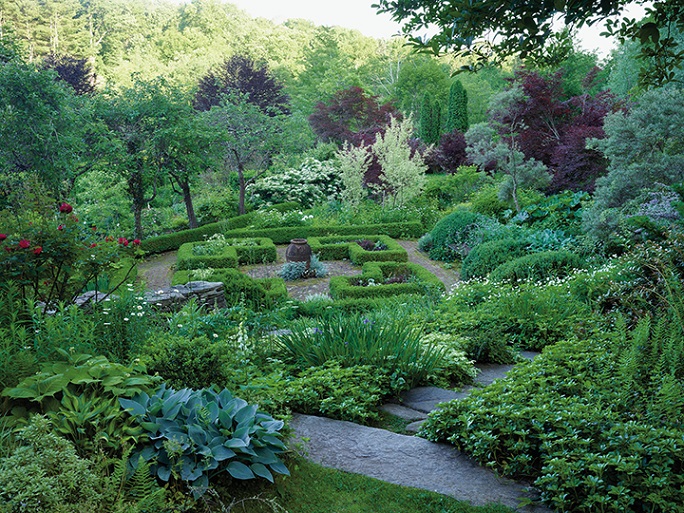 Hollister House Garden, Washington, Connecticut. Photo by Marion Brenner
The lion's share of Open Days tours are held in the northeastern and mid-Atlantic states, where the Garden Conservancy has always had a strong presence. So it's not too surprising that Outstanding American Gardens features far more temperate-climate gardens — like the gorgeous Connecticut garden pictured above — than those from the hot and humid South or hot and dry Southwest, the two regions my hometown of Austin straddles.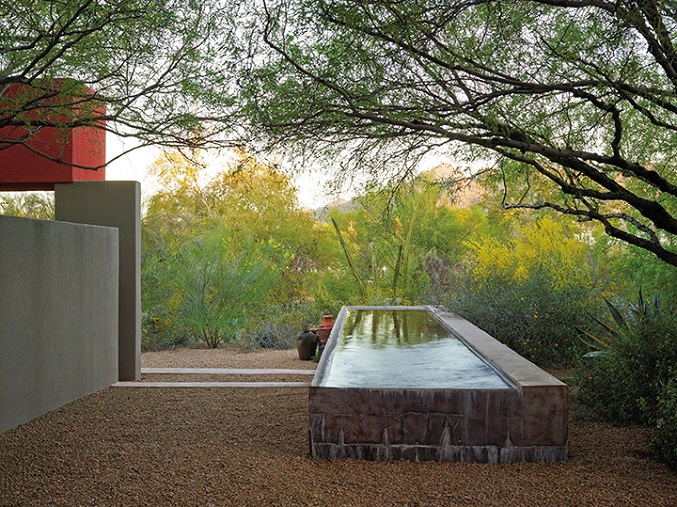 Stiteler Garden, Phoenix, Arizona. Photo by Marion Brenner
Still, my fellow hot-climate gardeners will find 11 gardens from the lower Lower 48 to read about, including the Steve Martino-designed Stiteler Garden, pictured above, which I had the pleasure of visiting in April 2014.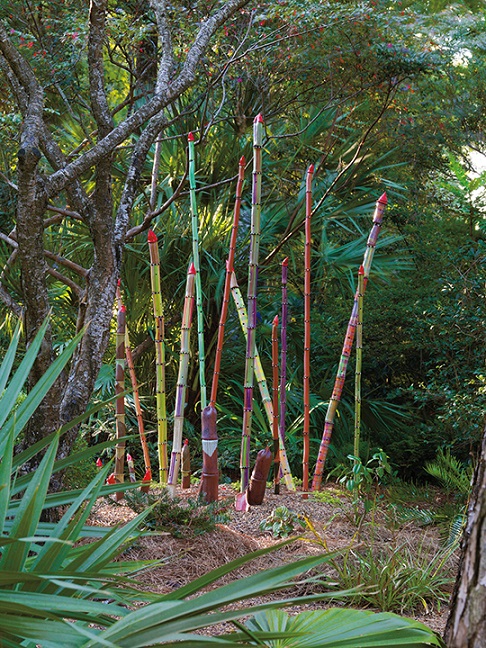 Peckerwood Garden, Hempstead, Texas. Photo by Marion Brenner
You'll also find Texas's own Peckerwood Garden, one of a select group of gardens that the Garden Conservancy is working to preserve. I've made several visits to Peckerwood over the years. (Coincidentally, I've also visited the Berkeley garden of sculptor Marcia Donahue, who created the ceramic bamboo pictured above.)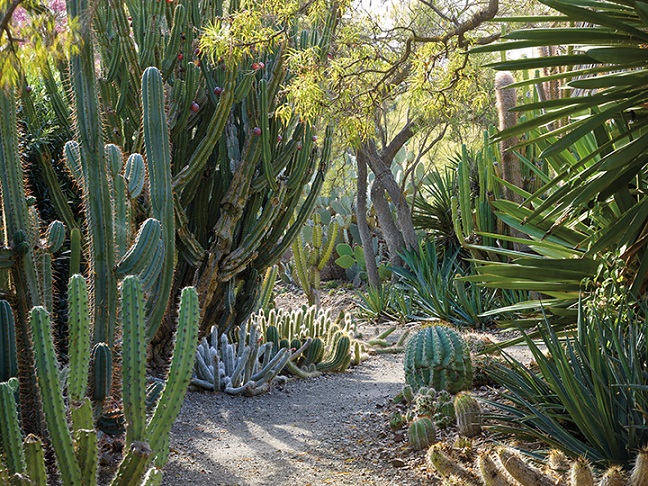 Ruth Bancroft Garden, Walnut Creek, California. Photo by Marion Brenner
If you're looking for design inspiration for spring, or just looking to pass the time this winter until the next Open Days tour, you'll enjoy Outstanding American Gardens. It's heartening to see so many fine gardens whose owners have shared them with the public over the last quarter-century, helping to build and sustain America's gardening culture.
Photos courtesy of the Garden Conservancy
_______________________
Upcoming Events and News
Look for me on Instagram as pamdigging. See you there!
Hold the Hose! Join me for my kick-off garden talk for my new book, The Water-Saving Garden, on February 27, at 10 am, at The Natural Gardener nursery in southwest Austin. My talk is called "Hold the Hose! How to Make Your Garden Water Thrifty and Beautiful," and it's free to the public. Afterward I'll have books available for purchase and will be glad to autograph one for you! Dress for the weather, as the talk will be held in the big tent outside.
Have you watched my zippy new book trailer?

All material © 2006-2016 by Pam Penick for Digging. Unauthorized reproduction prohibited.