January 25th, 2016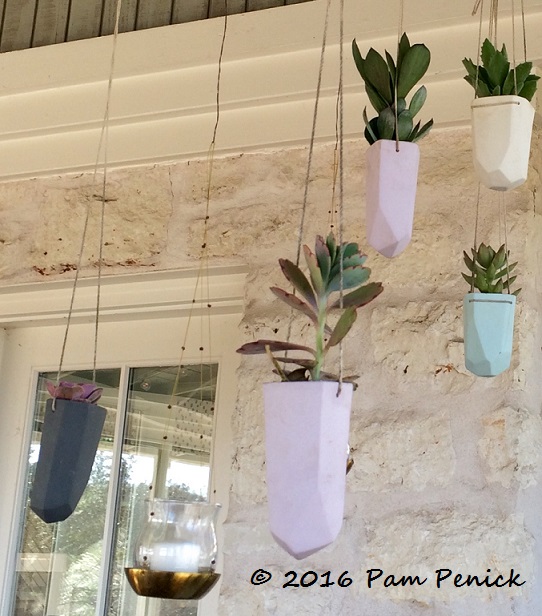 I've been on garden tours, and I've been on home architecture tours, but I'd never been on an interiors tour until last Saturday. My friend Cat of The Whimsical Gardener and I toured seven homes on Tribeza's Interiors Tour, and I swooned over all the bold wallpaper, cozy black bedrooms, and modern lighting.
Being garden geeks, at each house we peeked out the windows at the back yards, hoping to see fabulous gardens to go with the beautiful interiors. While nicely landscaped, not one had a gardener's garden — and yet there were some wonderful gardeny touches on designer Katie Kime's screened porch, like these pastel, geometric hanging pots filled with succulent sprigs.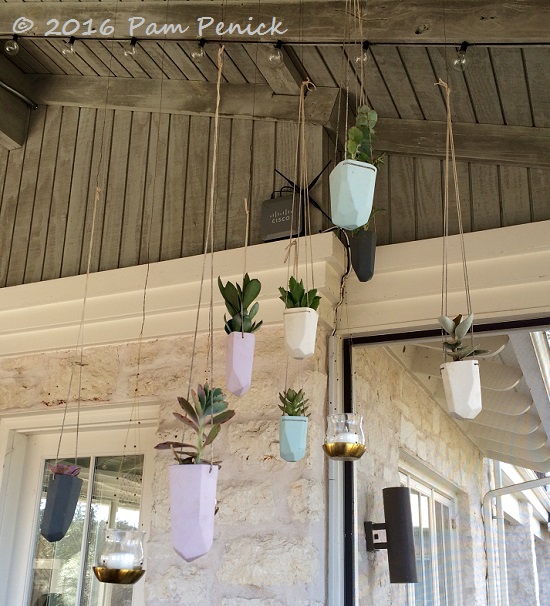 They look like something Los Angeles garden designer Dustin Gimbel would create from cast concrete.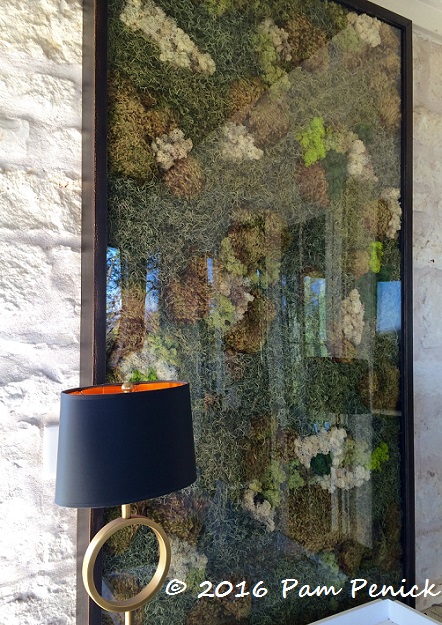 Kime's porch also had this: a fabulous, oversized moss mosaic, framed under glass like a work of art. I saw it as a dried-plant alternative to trendy — and high-maintenance — vertical gardens.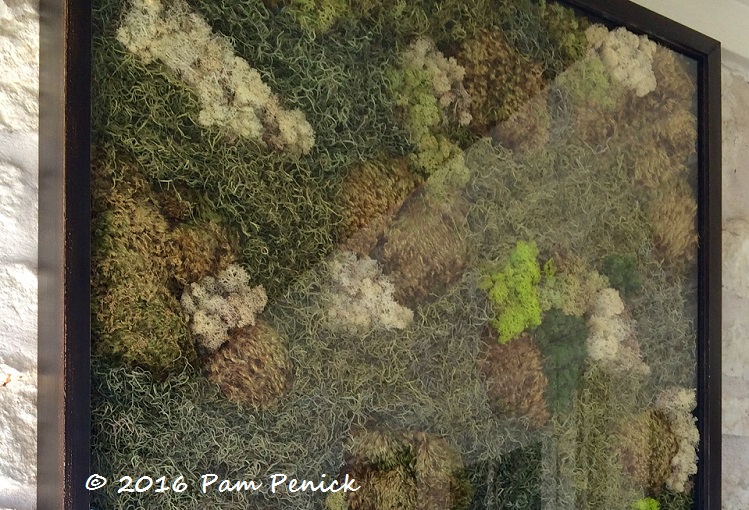 A closer look. How would you make this? By gluing mosses and other dried plants to some sort of backer board? What would you use that wouldn't warp outside or be too heavy?
All material © 2006-2016 by Pam Penick for Digging. Unauthorized reproduction prohibited.