January 11th, 2016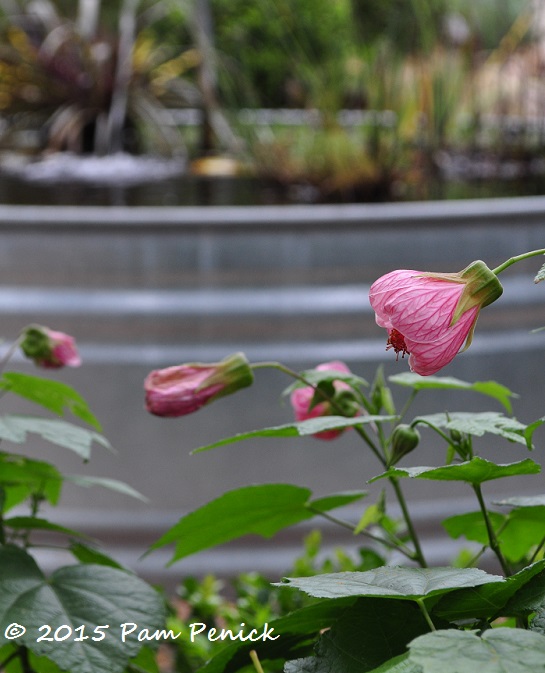 A mild winter makes flowering maple (Abutilon) happy, and that makes me happy. I adore its pink-veined, balloon-skirted flowers.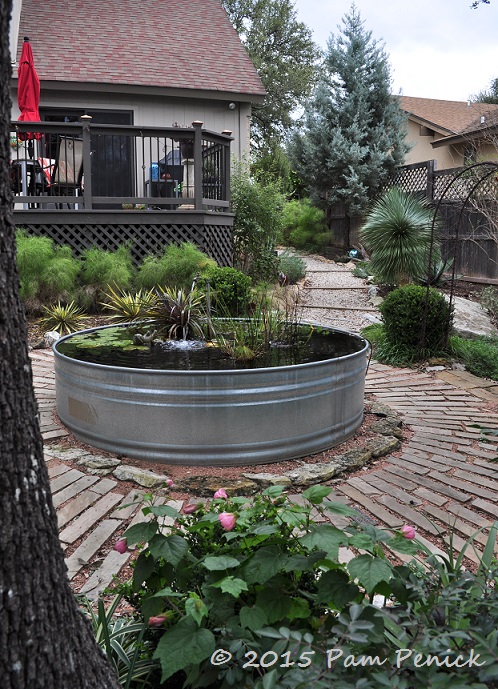 Here you see it in the foreground, part of the stock-tank pond garden. Let's walk up the hillside path, shall we? But first, check out how big the 'Blue Ice' Arizona cypress has gotten!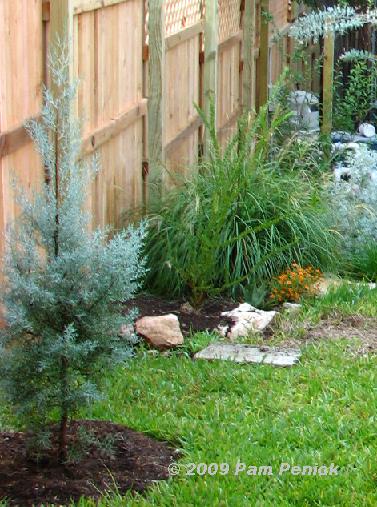 For comparison, here's how big it was in 2009. A wee tyke.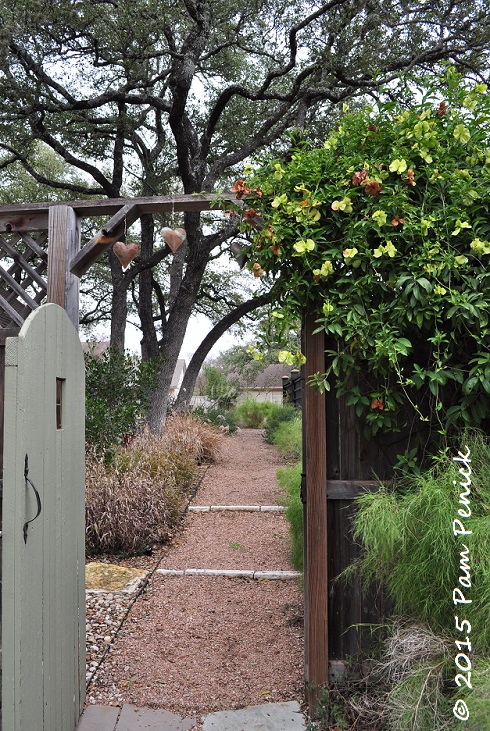 The butterfly-shaped seedpods of the gallinita vine (Mascagnia macroptera) are still a mixture of chartreuse and winter-tan. This well-behaved vine clusters densely atop the Heart Gate, putting rich greenery up against the gray-greens of the live oaks.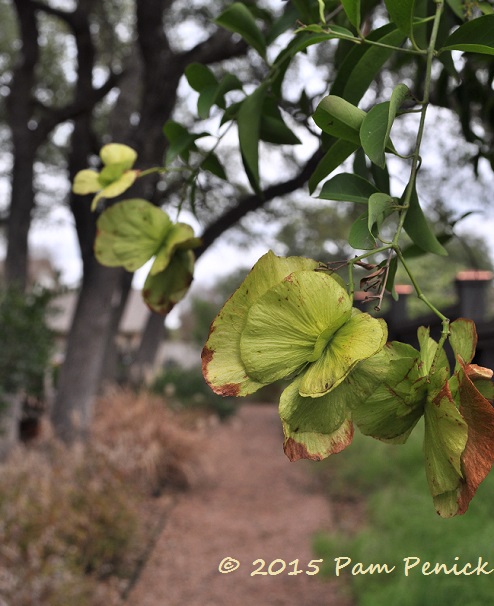 A closer view of the lepidopterous (did I use that right?) seedpods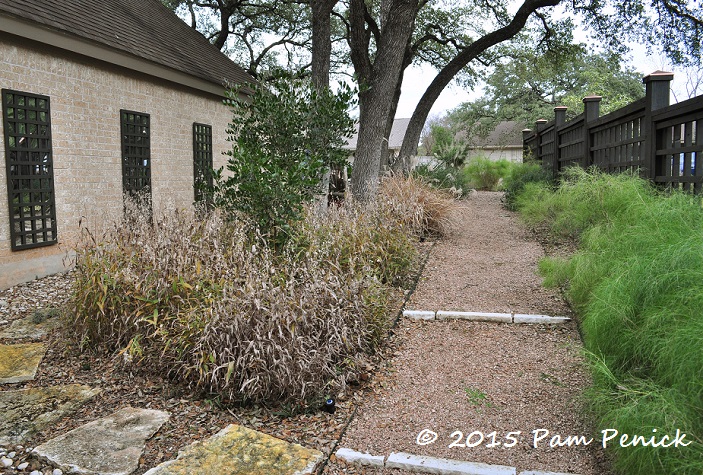 Beyond the gate, it's all grasses, baby — inland sea oats (Chasmanthium latifolium) on the left, bamboo muhly (Muhlenbergia dumosa) on the right, and a variegated miscanthus (Miscanthus sinensis) about halfway up the path. These grasses require little maintenance — just an annual cut-back and seedling removal in spring for the sea oats and periodic quick trims to keep the bamboo muhly tidy — and the deer shun them.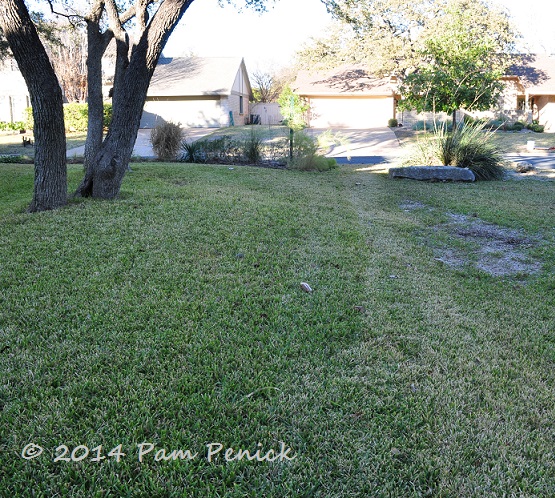 Here's how this space looked when we moved in. Nice lawn but lots of mowing, edging, and watering. I much prefer ornamental grass to lawn grass. How about you?
Follow Digging via Email
By the way, if you prefer to have Digging delivered directly to your inbox, just click the new Follow button at bottom-right on the page. It's super easy, and as a subscriber you won't have to check in to see if I've posted lately.
Long-time subscribers will notice that I've finally been able to correct the problem of my photos not showing up in the emails. Cheers to my web advisor (helpful husband) for figuring that out!
Upcoming Events and News
Hold the Hose! Join me for my kick-off garden talk for my new book, The Water-Saving Garden, on February 27, at 10 am, at The Natural Gardener nursery in southwest Austin. My talk is called "Hold the Hose! How to Make Your Garden Water Thrifty and Beautiful," and it's free to the public. Afterward I'll have books available for purchase and will be glad to autograph one for you! Dress for the weather, as the talk will be held in the big tent outside.
All material © 2006-2016 by Pam Penick for Digging. Unauthorized reproduction prohibited.
posted in
2nd garden--2016
,
Fences
,
Gates
,
Grasses
,
Lawn Gone!
,
Paths
,
Ponds
,
Texas natives
,
Trees
,
Vines
,
Water features
,
Winter color
,
Xeric plants