December 13th, 2015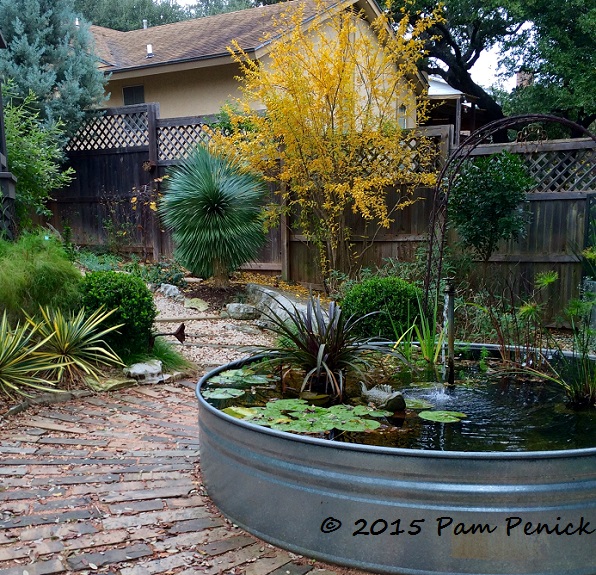 A rainstorm overnight knocked a lot of the leaves down, so I'm especially glad I took these pictures yesterday afternoon. The 'Wonderful' pomegranate was glowing golden under gray skies, echoing the yellow stripes on the 'Color Guard' yuccas.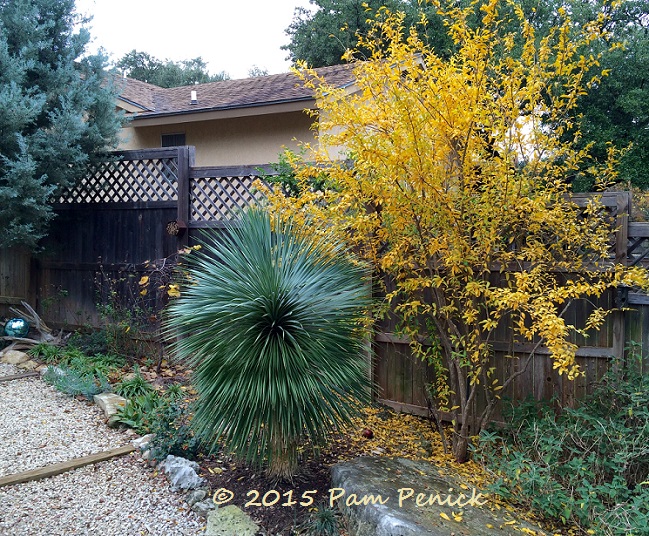 A golden puddle of leaves at its feet. The weeping redbud to the left of the Yucca rostrata had also gone yellow, although most of its leaves were already gone.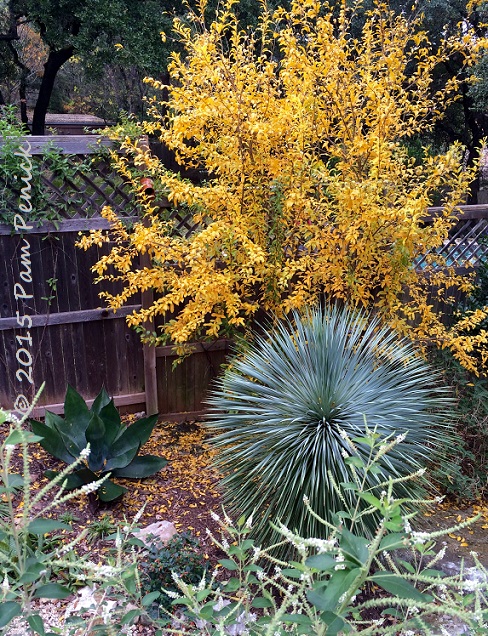 The sunny view from the deck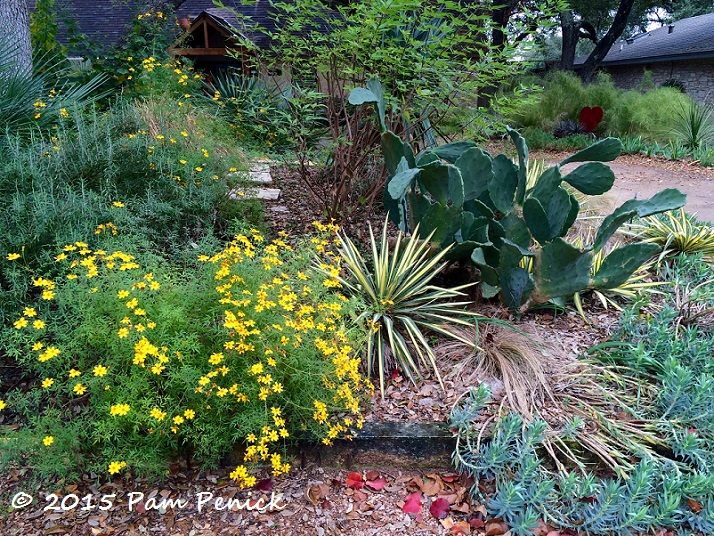 Out front, copper canyon daisy (Tagetes lemmonii) kept the sunshine going.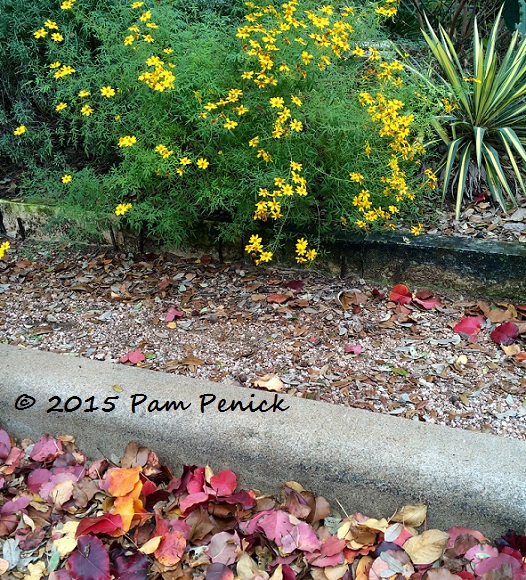 In the gutter lay the crimson leaves of the neighbors' Bradford pear. Perhaps they're washed away this morning from the overnight rainstorm.
October's leaves were dancing around
Like angels dressed in robes of red and gold
But November's come and gone now
And they're lying in the gutter out along the road
They're gonna make their way out
To the ditch or someday to the sea
They'll get to where they're going
Without the help of you or me
–Iris Dement
All material © 2006-2015 by Pam Penick for Digging. Unauthorized reproduction prohibited.
posted in
2nd garden--2015
,
Agaves
,
Cactus
,
Fall color
,
Paths
,
Ponds
,
Rock
,
Trees
,
Water features
,
Xeric plants
,
Yuccas