December 4th, 2015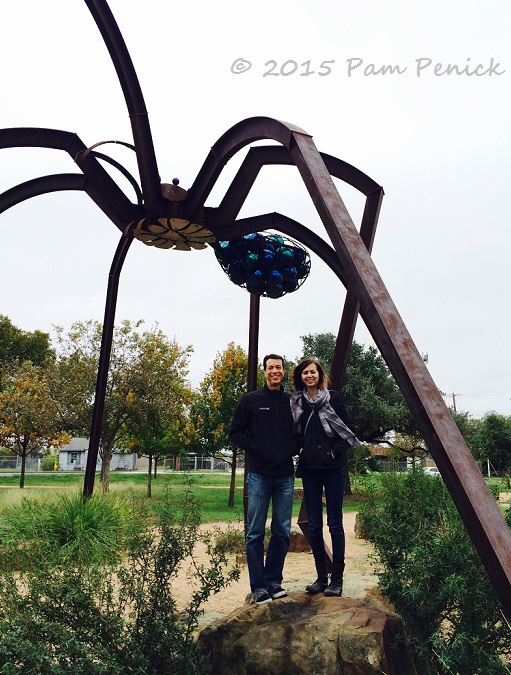 Here's the fun! This giant steel spider sculpture — it's friendly, I think; notice the leg wave — can be found at Mueller neighborhood's Southwest Greenway, my in-laws' new neighborhood (which means I'll be doing garden drive-bys in Mueller a lot more often). With a bellyful of blue and green gazing balls, Spiderzilla towers over my husband and daughter, even as they perch on a boulder.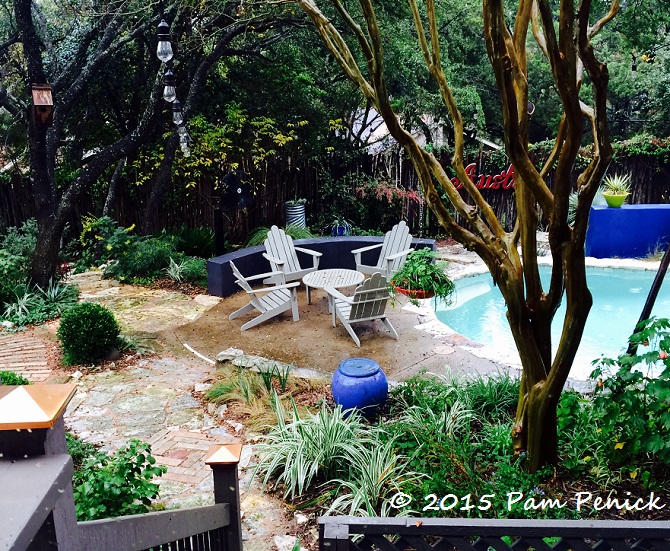 More Friday fun — from last Friday, that is. On Black Friday, I snapped this shot through the kitchen window in honor of REI's #OptOutside meme. Drizzly and cool, the day was perfect for curling up inside with a book, and even though I didn't go hiking or, heaven forbid, snowboarding, I did enjoy the garden view.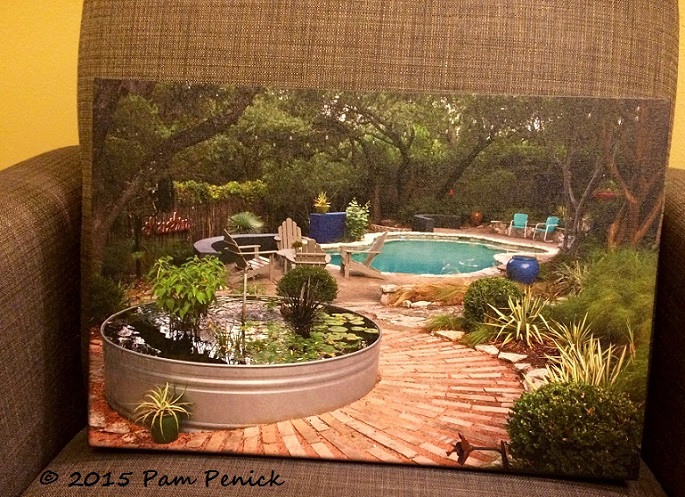 Here's the garden gift! The Travis County Master Gardeners gave me this beautiful canvas print of Lori Daul's photograph of my summer garden as a thank-you for participating in the Inside Austin Gardens Tour. How cool, right? I'm going to hang it in my office and enjoy that peaceful summer view all winter. Thank you, Lori and TCMG!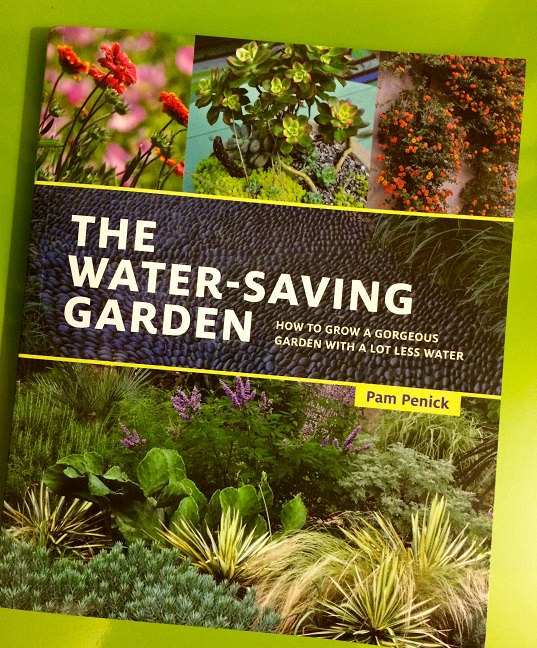 And here's the birth announcement. My new book, The Water-Saving Garden, has been born! At a healthy 13 ounces and 233 pages long, an advance copy was delivered by stork yesterday evening. I've been lovingly rocking it ever since. OK, not really. (Maybe a little.)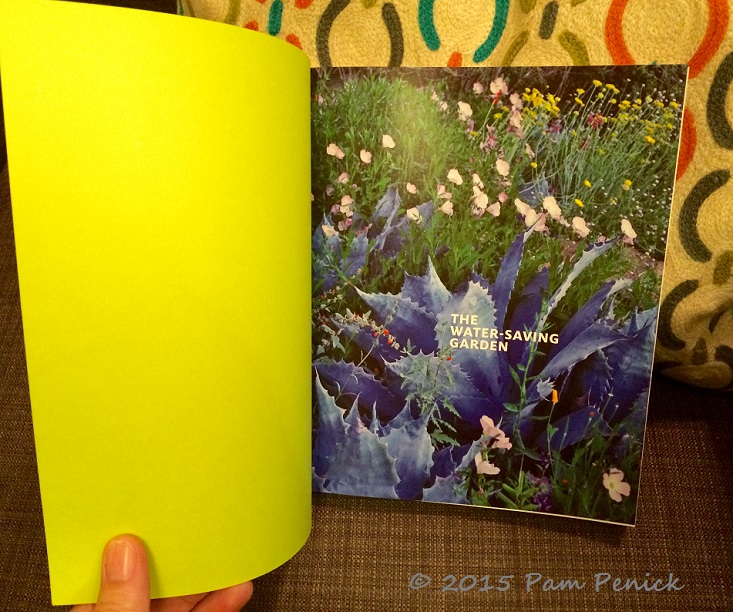 I couldn't be more excited, and I can't wait to share it with you soon. Publication is set for February 23. While it won't be available in time for the holidays, you could pre-order for someone and let the lucky recipient know it'll arrive in time for spring garden planning. Just thinking aloud here…
Happy Friday, y'all!
All material © 2006-2015 by Pam Penick for Digging. Unauthorized reproduction prohibited.
posted in
2nd garden--2015
,
Books
,
Bugs
,
Fountains
,
Garden art
,
Parks & greenbelts
,
Paths
,
Patios & decks
,
Public art
,
Sculpture
,
Seating
,
Shrubs
,
Swimming pools
,
Trees
,
Water-Saving Garden