August 20th, 2009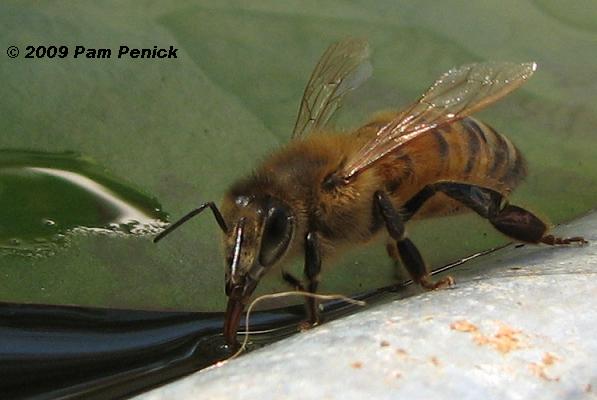 Pollinating and making honey must be thirsty work.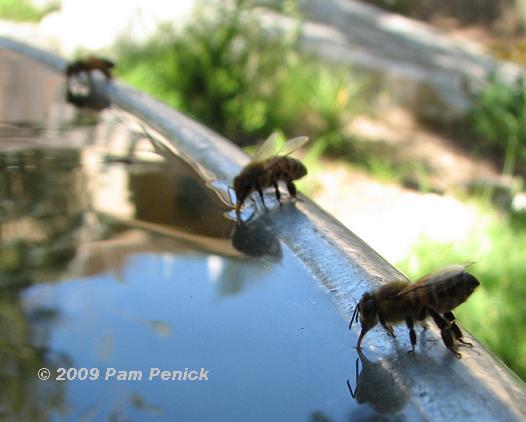 Every day the bees belly up to the cattle-trough container pond to quench their thirst.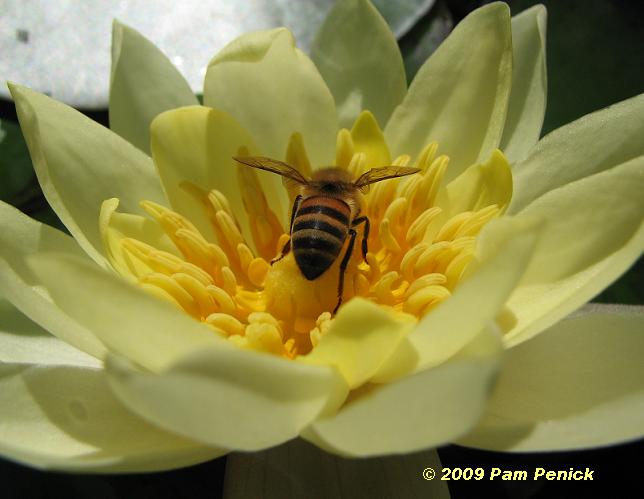 This one found a convenient pollen source in the pond.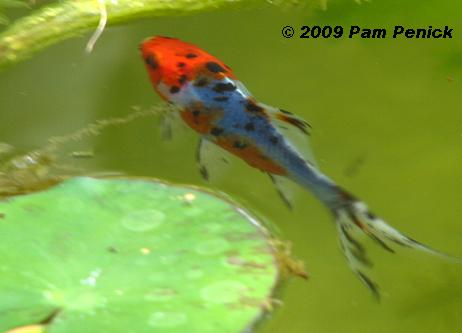 The goldfish must be wondering why the bees are staring in their windows.
All material © 2006-2009 by Pam Penick for Digging. Unauthorized reproduction prohibited.