November 15th, 2015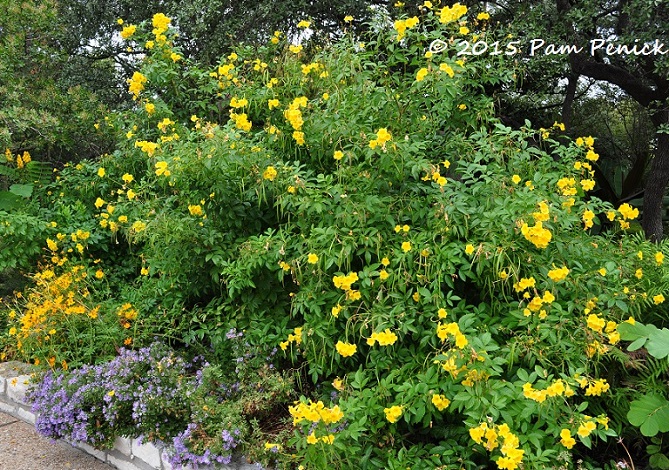 For your Bloom Day viewing pleasure, how about a return visit to Zilker Botanical Garden? Colorful subtropical perennials surround the parking lot, giving visitors a nice blast of color as they walk in. Here's ever-popular yellow bells (Tecoma stans), with the purple blooms of fall aster (Symphyotrichum oblongifolium) below, a beautiful fall combo for full sun.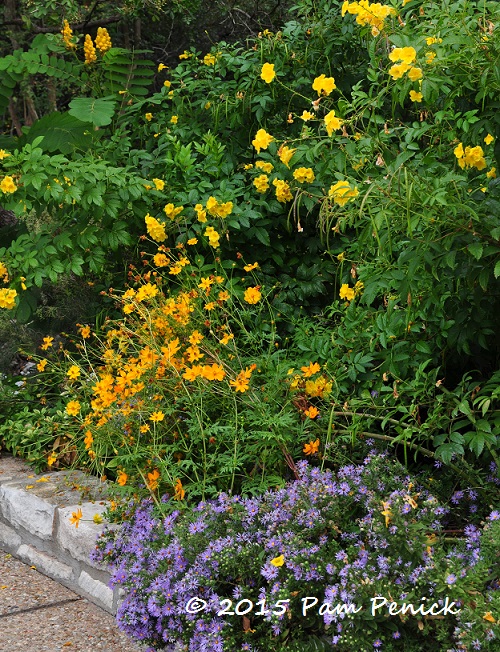 A closer look, with what appears to be copper canyon daisy (Tagetes lemmonii) cosmos next to the fall aster.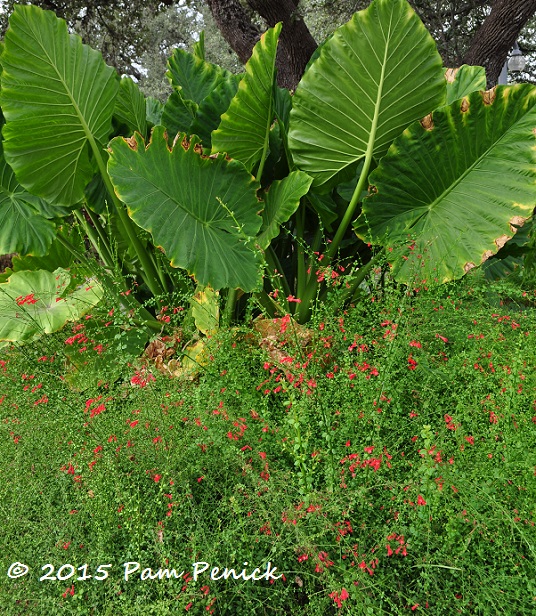 Masses of red firecracker fern (Russelia rotundifolia) caught my eye, especially as framed by dramatic, tropical-looking leaves. Lush, water-loving plants are not my area of expertise, but maybe someone reading will know what those leaves are? Update: It's Alocasia macrorhiza. (Thanks, Peter!)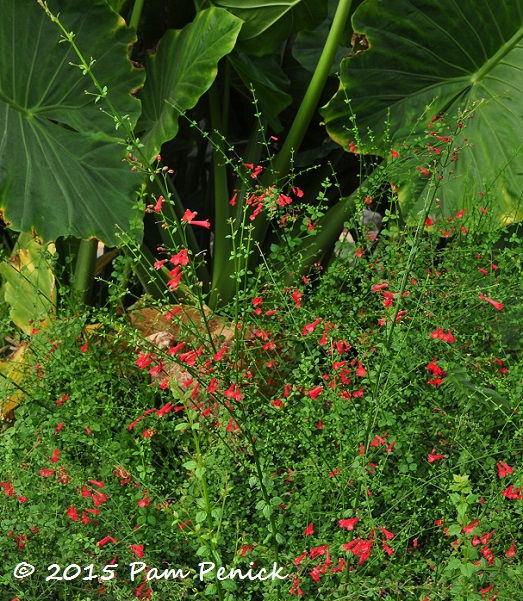 I bet the local hummingbirds love the firecracker fern.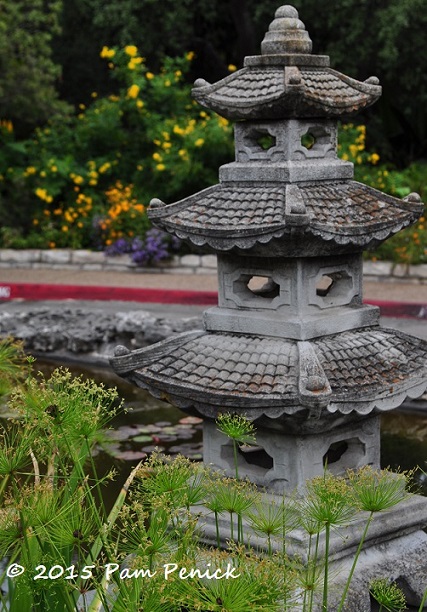 A small lily pond at the edge of the parking lot contains this Japanese lantern, which looks especially pretty with the yellow bells glowing behind it and pond-loving dwarf papyrus (Cyperus haspens) in front.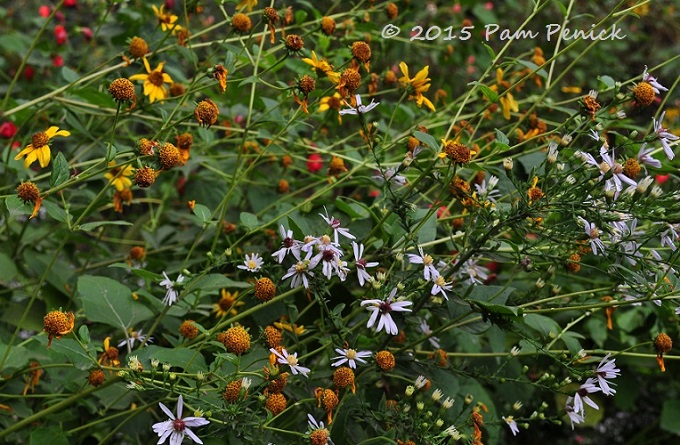 In the butterfly garden, toothleaf goldeneye (Viguiera dentata) mingles with a pale-flowered aster.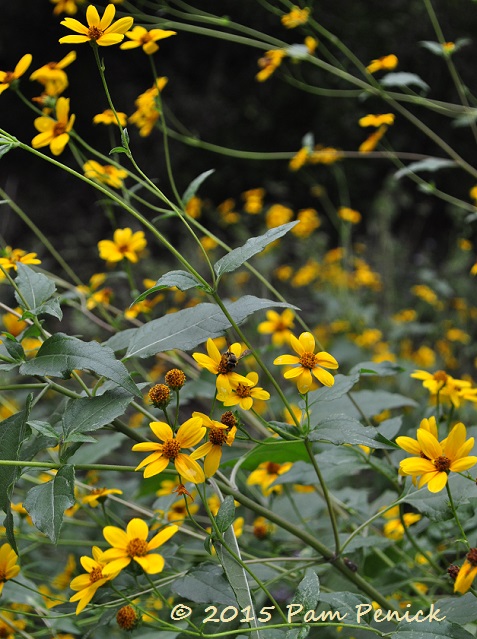 I grew skeleton-leaf goldeneye (Viguiera stenoloba) in my former garden but have never tried the toothleaf (V. dentata), sometimes called sunflower goldeneye. I suspect it may do OK in part shade, since I've seen it thriving in Tait Moring's woodland garden. I should give it a try. Anyone know where I can find it for sale?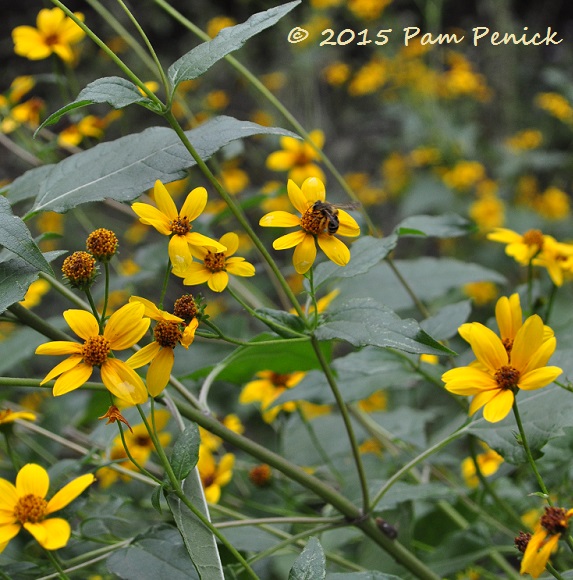 Pollinators like it too!
I'm joining Garden Bloggers Bloom Day with this post. For more Bloom Day posts from gardens around the world, visit May Dreams Gardens and check out the links in the comments.
All material © 2006-2015 by Pam Penick for Digging. Unauthorized reproduction prohibited.