August 10th, 2009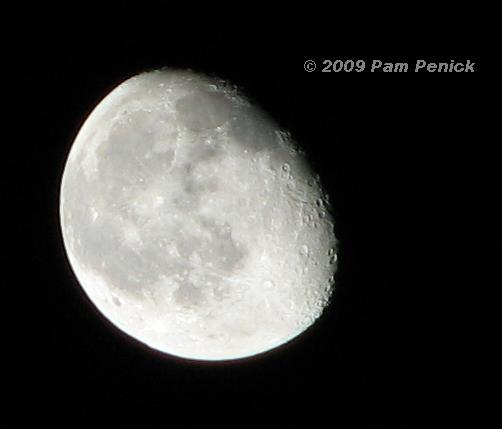 I missed the full moon by three days, but the waning Green Corn or Sturgeon Moon looked so pretty tonight that I had to get out my tripod to take a picture.
The moon, like a flower
In heaven's high bower,
With silent delight
Sits and smiles on the night.
—William Blake
All material © 2006-2009 by Pam Penick for Digging. Unauthorized reproduction prohibited.