July 10th, 2015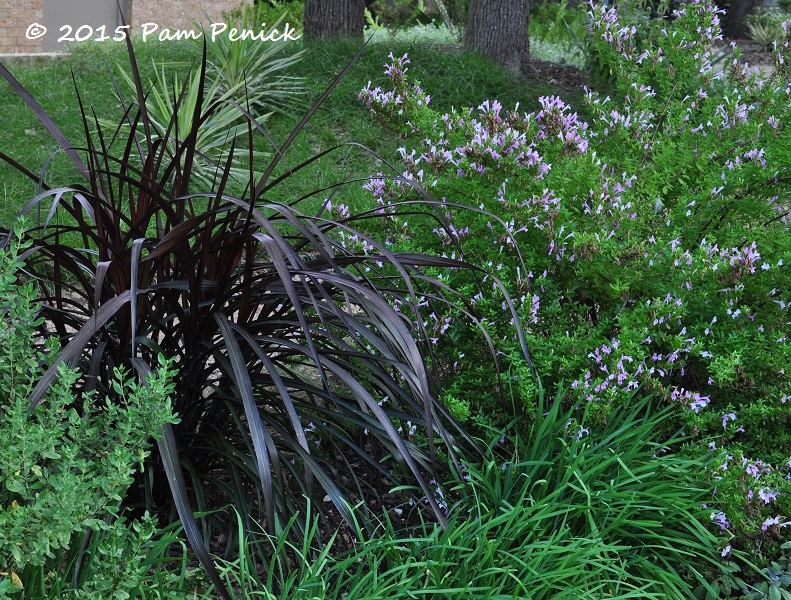 Each year I replant a purple fountain grass (Pennisetum setaceum) next to the Mexican oregano (Poliomintha longiflora) in the streetside garden. I love the rich color echo between the Mexican oregano's lilac flowers and the grass's dark leaves, which look good late-spring through fall and even, bleached by frost, into winter.
This year I'm trialing a new variety (for me) of dark-leaved ornamental grass: Pennisetum purpureum 'Vertigo' from Proven Winners, also known as Pearl Millet. So far it seems like purple fountain grass on steroids, with deeper purple coloring, a wider leaf, and a plumped up form. This baby is expected to get big, maybe even 6 feet tall.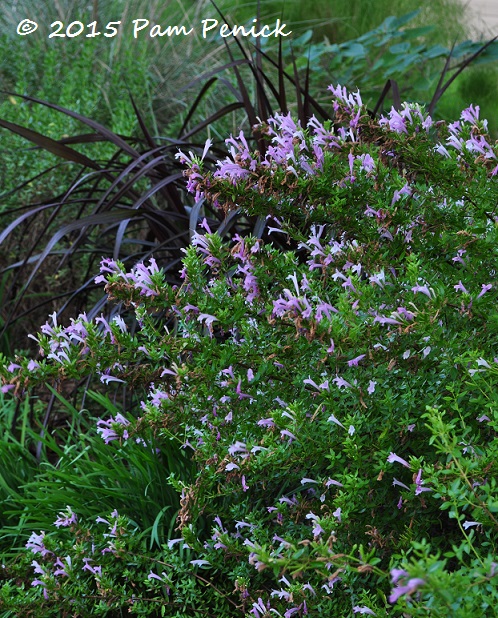 Proven Winners sent three of these grasses to me in quart-size containers in April, and they've responded to all our spring rain with quick growth. They're shots of dark drama in my mostly silvery green, silvery blue, and dusty green garden — in other words, a good accent plant. The only downside I know of, compared to purple fountain grass, is that 'Vertigo' won't bloom, so no dusty pink bottlebrush flowers this fall. The upside is that its sterility keeps it from being an aggressive spreader in warm climates like mine.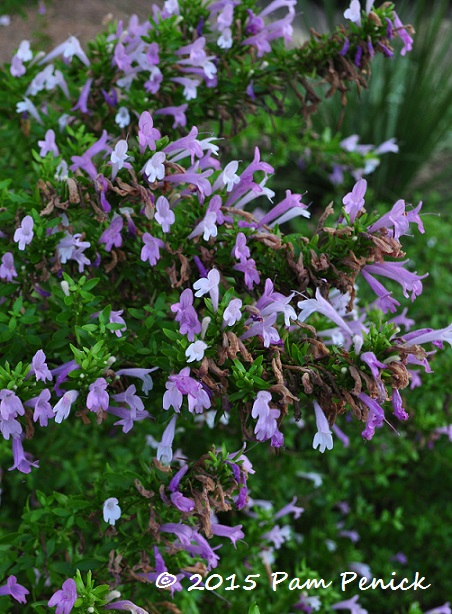 The Mexican oregano is providing plenty of flower power right now. Its scented branches are absolutely laden with tubular flowers that attract hummingbirds and sphinx moths.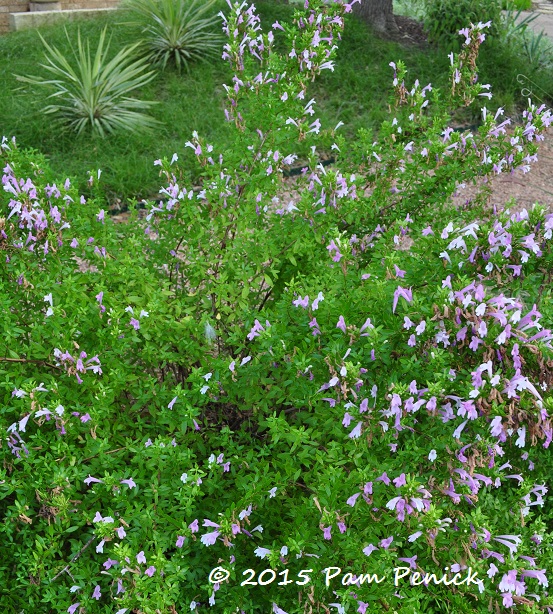 Mexican oregano also looks pretty fab with the key-lime-pie-colored 'Margaritaville' yucca, but that's another story.
All material © 2006-2015 by Pam Penick for Digging. Unauthorized reproduction prohibited.