July 3rd, 2015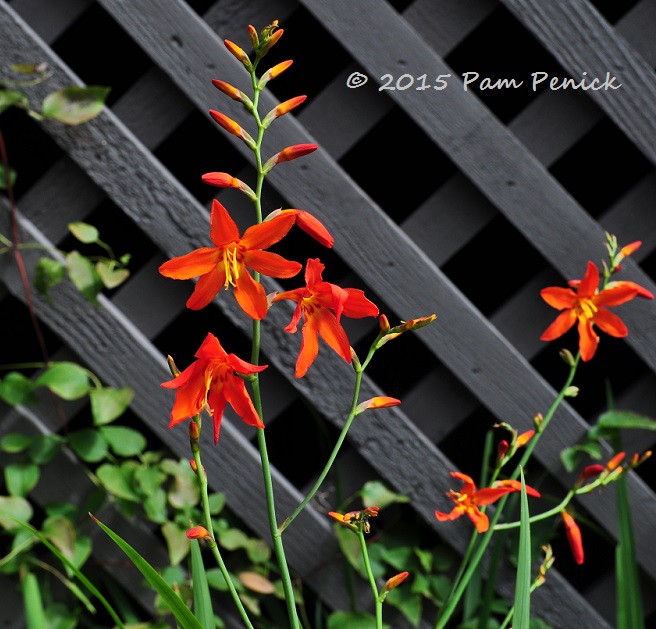 When I visited my friend Melody's lovely San Antonio garden last fall, she gave me a division of a crocosmia. I was surprised to learn that crocosmia grows in central Texas, having seen it thriving in cool-summer gardens in Portland and Seattle. This isn't the showy 'Lucifer', but its smaller flowers are still boldly colored and quite pretty on branching vertical stems atop grassy foliage.
Crocosmia is a bulb that's related to gladiolus. There are, I've read, eight species and many cultivars, and Melody isn't sure which one this is. From my own research I'm guessing maybe one of these three: 'Fandango', 'Firefly', or 'Venus'.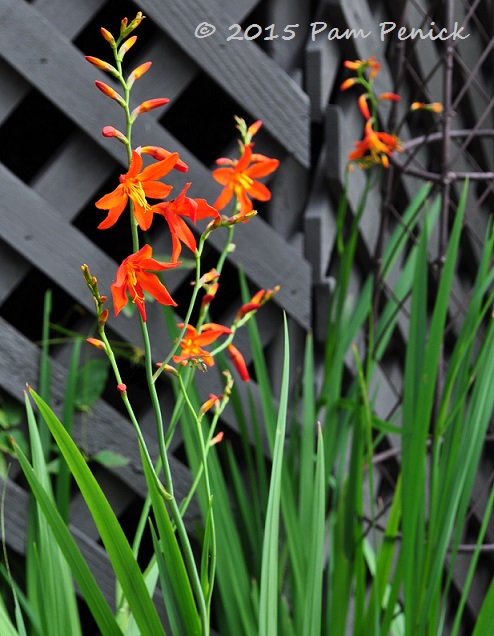 Melody emailed me a few details: "I got mine at the Festival of Flowers plant exchange 4 years ago. I planted them in the front of a flower bed (they were only a few inches tall at the time) and kind of forgot about them. It took about 2 years for them to bloom, and the 3rd year they were so tall I moved them to the back next to the fence. I thought I'd got all of the bulbs from the original site, but the next year they came up there too. So last year I moved those to another location, and this year they are starting to bloom. And wouldn't you know it, more came up this year in the original spot! It's like a perpetual crocosmia breeding ground!"
They appear to be quite vigorous. I expect I'll have a few divisions of my own in time!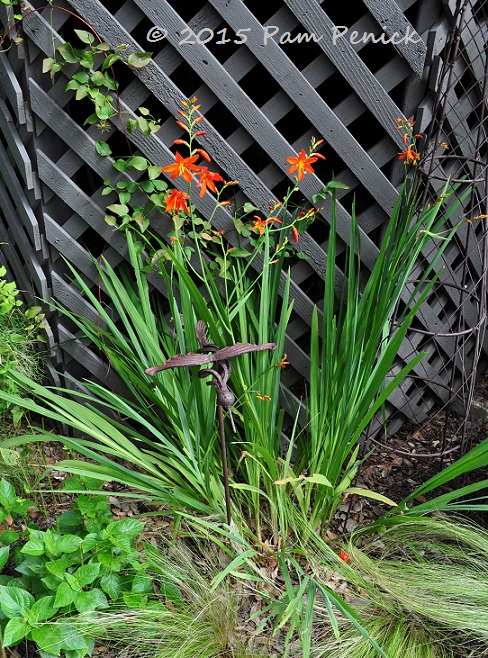 They also appear to need staking, or at least the support of medium-height plants in front. A wider view reveals how the grassy foliage has fallen over, despite my attempts to prop it up with a metal tuteur and a hummingbird stake. The plant is leaning against the under-deck lattice, and while the gray paint makes a perfect backdrop to the orange flowers, I'd like to help the plant stand erect and be less floppy next year. I think a traditional, circular plant support should do the trick, but if anyone has another suggestion, I'd love to hear it.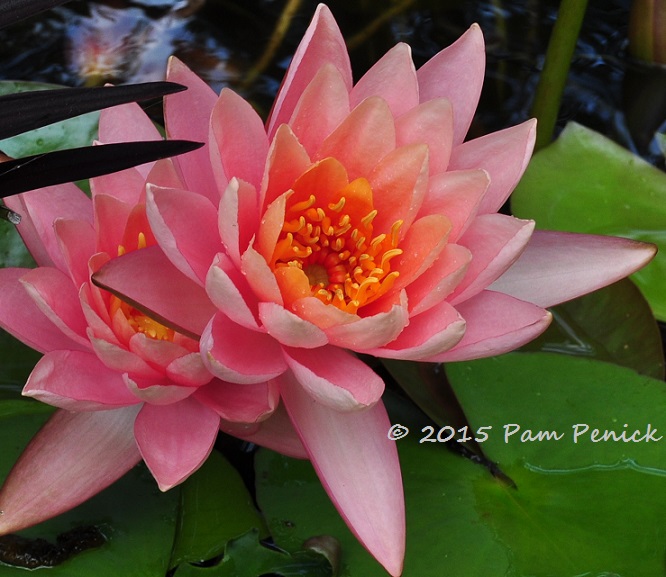 To end my post, I offer a couple of gratuitous water lily close-ups.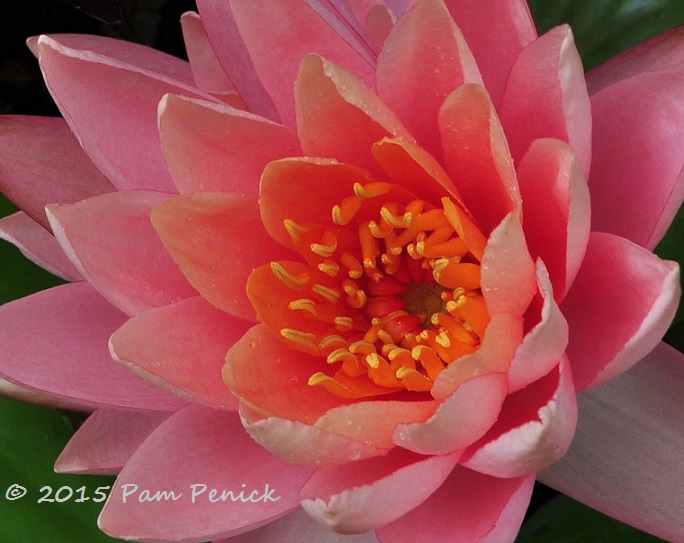 Because water lilies are dreamy — and oh-so-easy to grow.
All material © 2006-2015 by Pam Penick for Digging. Unauthorized reproduction prohibited.