September 20th, 2007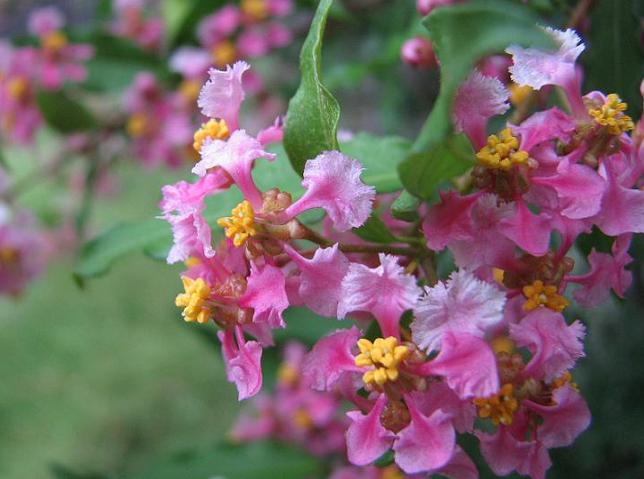 Last January's ice storm damaged this Barbados cherry (Malpighia glabra ), breaking some of its branches while bending it almost to the ground, and burning all its evergreen leaves. Its northernmost native range is South Texas, and it can be damaged by temperatures colder than 28 degrees.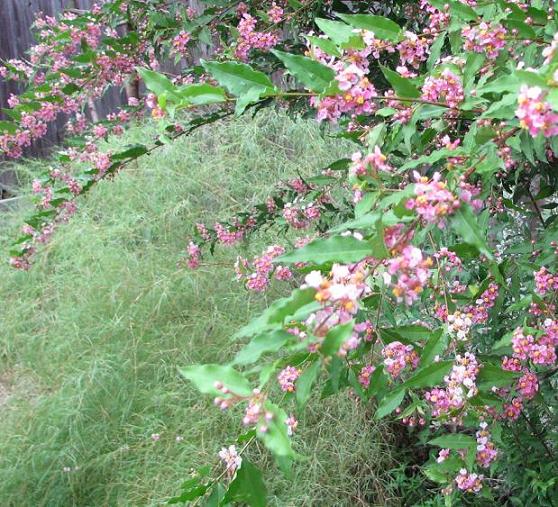 I seem to be gardening in the warmest part of Austin, however, and my Barbados cherry is protected by the shed/greenhouse on its north side, so I rarely worry about it croaking during one of our typically short, light freezes. Now that it's blooming so beautifully, with a slight, sweet fragrance, I'm reminded of its close call last January, when it looked like this.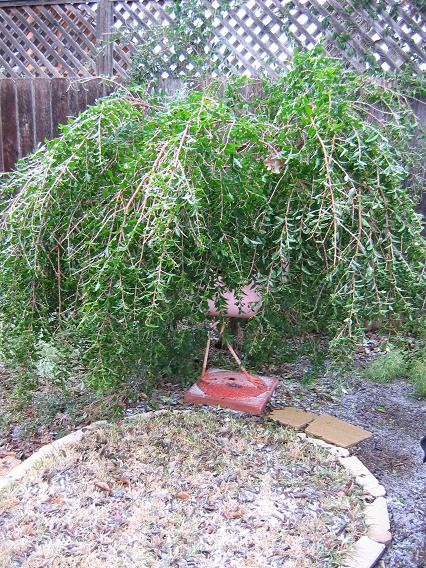 Barbados cherry bent double under a coating of ice in January 2007.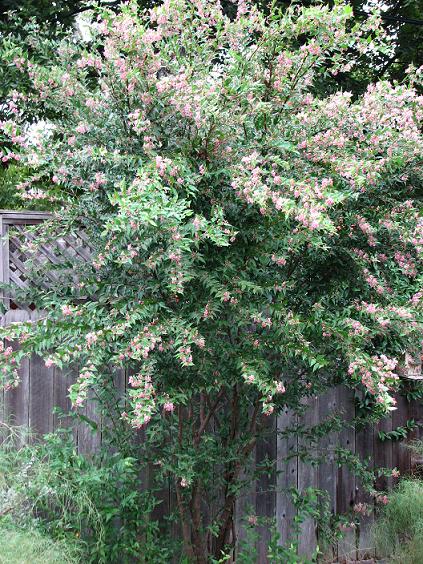 Thankfully, it recovered and looks like this today. I need to clean up some of the lower branches, but you can see why it is also called wild crepe myrtle.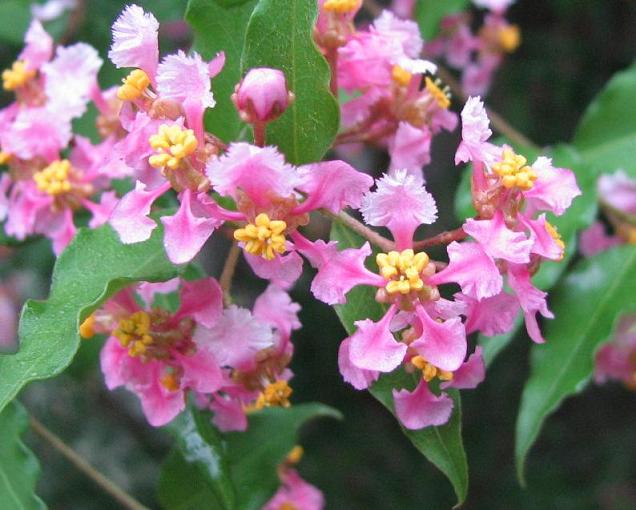 Now that the garden is ripe and lush with fall flowers, it's hard to remember that it was locked in ice eight months ago. Gardens make you appreciate today, don't they?
Note: My Plant This posts are written primarily for gardeners in central Texas. The plants I recommend are ones I've grown myself and have direct experience with. I wish I could provide more information about how these plants might perform in other parts of the country, but gardening knowledge is local. Consider checking your local online gardening forums to see if a particular plant might work in your region.
All material © 2006-2013 by Pam Penick for Digging. Unauthorized reproduction prohibited.