May 28th, 2015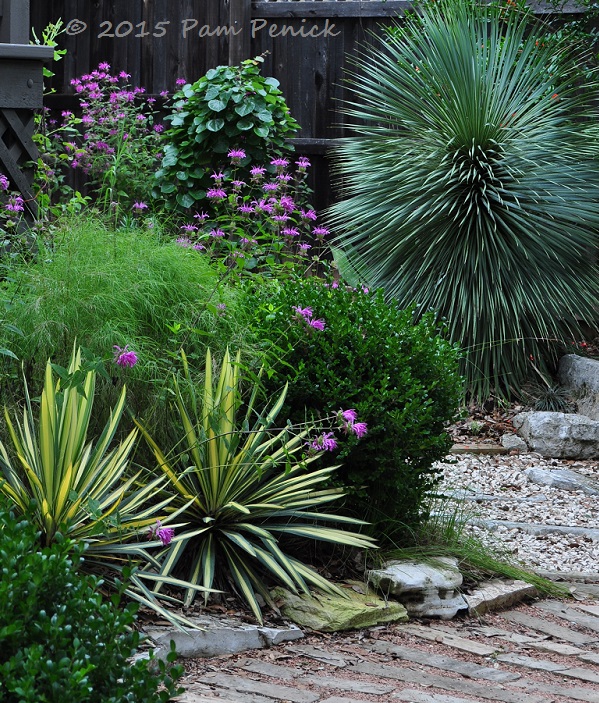 The plant getting the most attention in my garden right now is 'Peter's Purple' bee balm (Monarda fistulosa 'Peter's Purple'), a 4-foot tall perennial with pincushiony, lavender-pink flowers atop long stems. I bought my original plant 5 years ago from Plant Delights (High Country Gardens carries it too) and have since shared divisions with neighbors and gardening friends.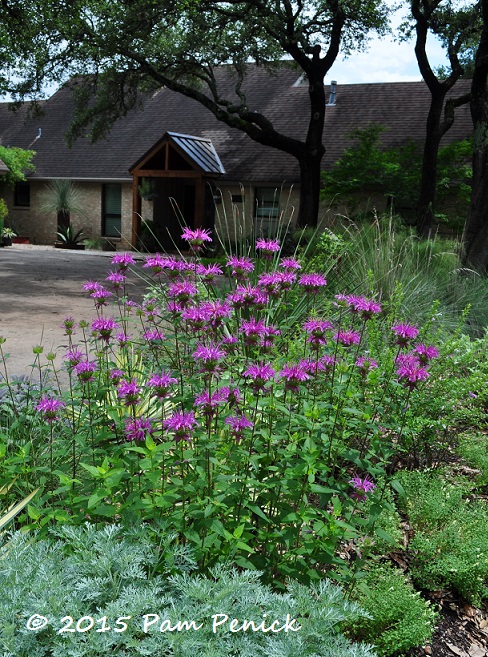 Nearly every garden blogger in Austin is growing it, thanks to our plant swaps, and I hope it's available in local nurseries because this is a terrific plant for central Texas. Hybridized here in Texas and tested by Dallas Arboretum, this bee balm doesn't get powdery mildew in our hot, humid climate, the way other bee balms can.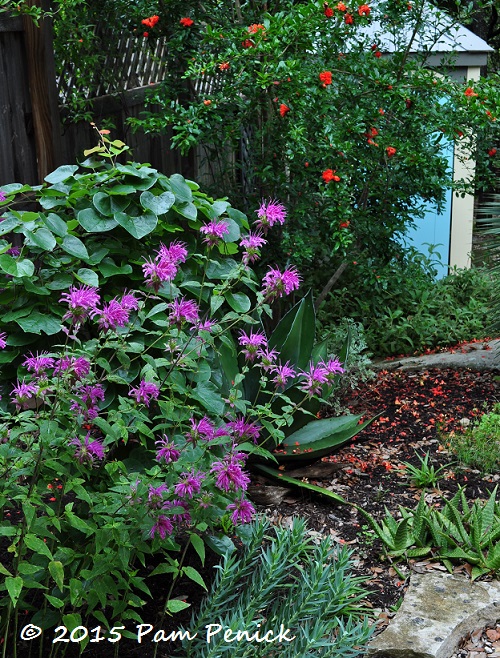 Just give it sun or part sun and set it loose. It grows well, with established clumps growing wider each year, and it also spreads readily by seed. You can divide it easily at any time of year. I give it once-a-week water in summer, but I suspect it may be able to go longer without, especially in part shade. It blooms for a couple of weeks, and I let it go to seed before cutting it back. In Austin, rosy-hued stems and leaves can hang on all winter.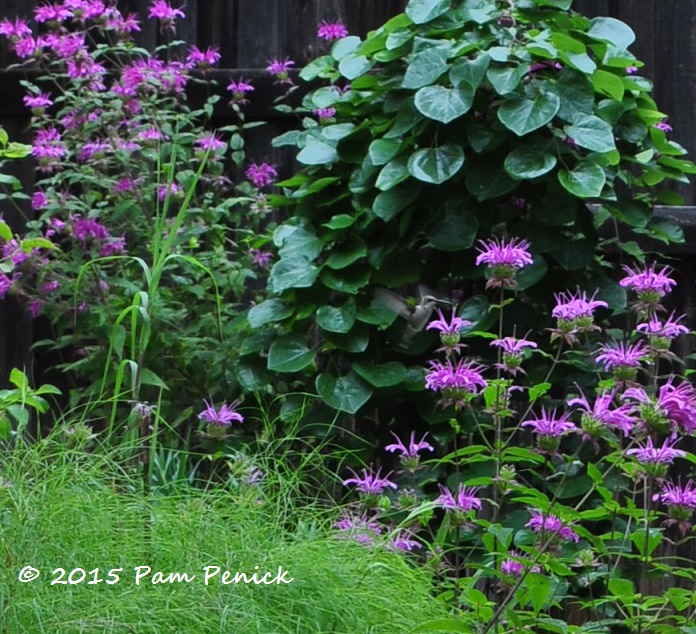 Hummingbirds love it. Can you spot the hummer in this picture and the one below? Since I've planted divisions all around my garden, I imagine the hummers must be well-fed right now.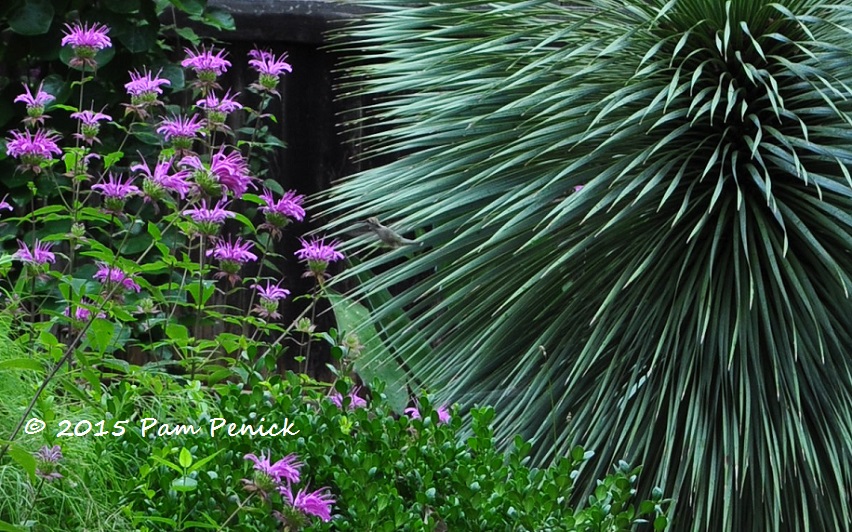 Plant 'Peter's Purple' bee balm and watch it lead hummers to your garden too.
U.S. hardiness zones: 6-9
Note: My Plant This posts are written primarily for gardeners in central Texas. The plants I recommend are ones I've grown myself and have direct experience with. I wish I could provide more information about how these plants might perform in other parts of the country, but gardening knowledge is local. Consider checking your local online gardening forums to see if a particular plant might work in your region.
All material © 2006-2015 by Pam Penick for Digging. Unauthorized reproduction prohibited.