July 1st, 2009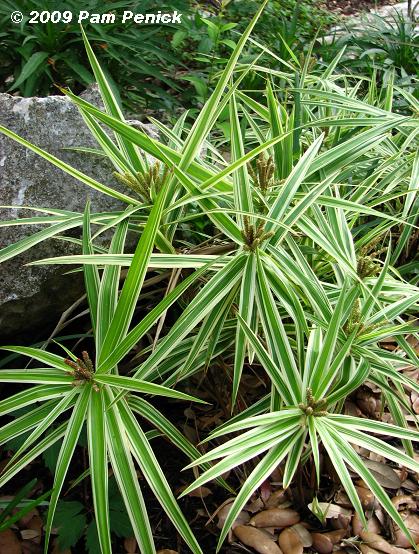 Carex phyllocephala 'Sparkler' brightens the shade with creamy, striped foliage and a starburst shape reminiscent of a child's sparkler firework. I brought a large clump of sparkler sedge with me when I moved and spaded it into three divisions, which I planted under live oaks near the circle garden. Since then, they've filled in nicely and really light up the shady space.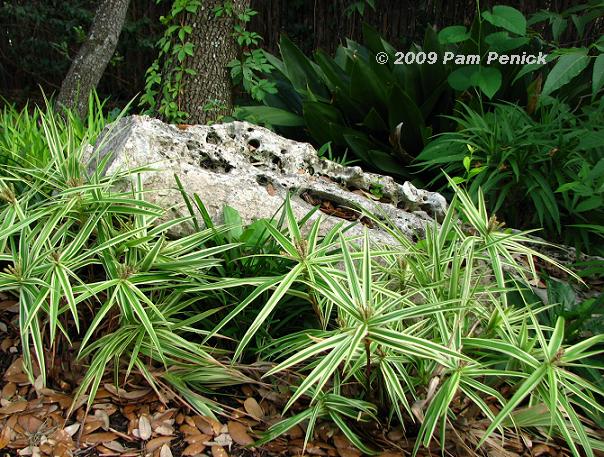 I'm very pleased with how they've performed even with our dry conditions and extreme heat. Mind you, I do water them, but no more than anything else in the new garden, and planted as they are on top of oak roots, I expect they're tolerating fairly dry soil. They do not receive any direct sun, which I think is key.

In this combo from my old garden, I found that the cool red of Texas betony (Stachys coccinea ) stood out beautifully in front of sparkler sedge, and they both enjoyed the shady conditions provided by a cedar elm. I need to go raid some betony from my old garden, now that I think about it.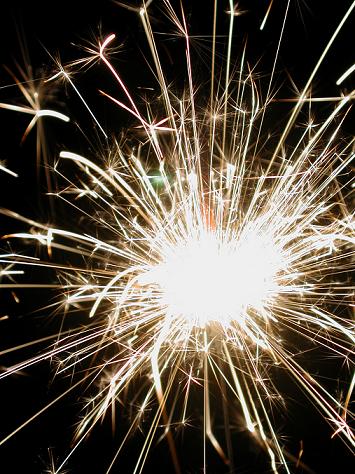 Image courtesy of morgueFile
Speaking of sparklers…
Happy Independence Day, America! I hope everyone has a fun 4th of July holiday with family and friends.
Note: My Plant This posts are written primarily for gardeners in central Texas. The plants I recommend are ones I've grown myself and have direct experience with. I wish I could provide more information about how these plants might perform in other parts of the country, but gardening knowledge is local. Consider checking your local online gardening forums to see if a particular plant might work in your region.
All material © 2006-2009 by Pam Penick for Digging. Unauthorized reproduction prohibited.