April 20th, 2015
Downton Abbey
.
In Secret Gardens of the Cotswolds: A Personal Tour of 20 Private Gardens by Cotswolds resident Victoria Summerley, with photographs by Hugo Rittson-Thomas, you get an insider's view of 20 estate gardens, at least one still owned by descendants of the first owners (from the year 1600!), others rehabbed by new owners interested in bringing history back to life.
And what a lot of history there is. Many of these gardens — or at least the houses — are a couple hundred years old or more.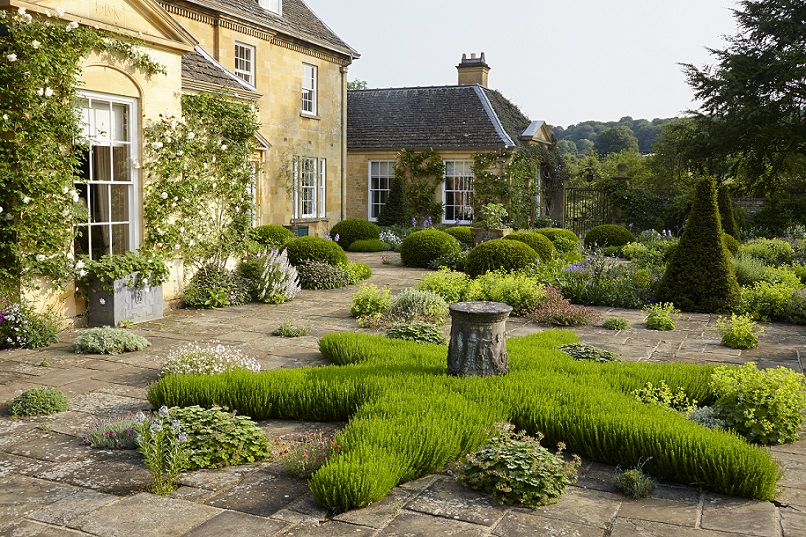 The disruptions of World War II caused many of these properties to fall into disrepair, and as new owners have focused their attention and wealth to restore them, the expenses and concerns of the modern era mean that the gardens are maintained differently than in years past. As the author points out, where a dozen gardeners might once have been employed, now two or three must suffice. (And oh my, they must be kept busy.) Sustainability and green-gardening practices are also more valued by today's owners, notes Summerley.

While I've never been to the Cotswolds, I've had the pleasure of touring American gardens with the author, who's a regular at the annual Garden Bloggers Fling. A retired newspaper editor and a charming tour companion, Victoria is a keen gardener herself and blogs about her own garden at Tales from Awkward Hill.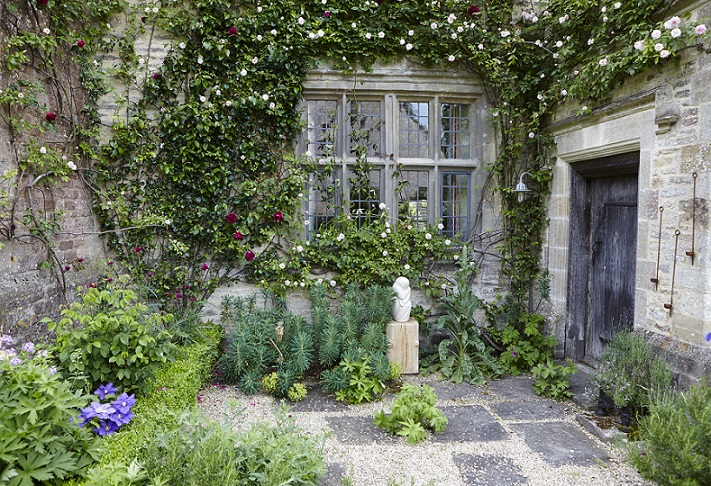 Secret Gardens of the Cotswolds is an enjoyable read for anyone fantasizing about a garden tour of England (me!) or who loves the romance of gardens cascading with roses and edged in box or yew. Rittson-Thomas's gorgeous, evocative photos capture many of the scenes described so well by the author. And even though these gardens are stratospherically out of reach of the ordinary person, there are many design lessons to be learned by perusing the photos, such as the power of creating sight lines, focal points, and garden "rooms" and making the most of borrowed views.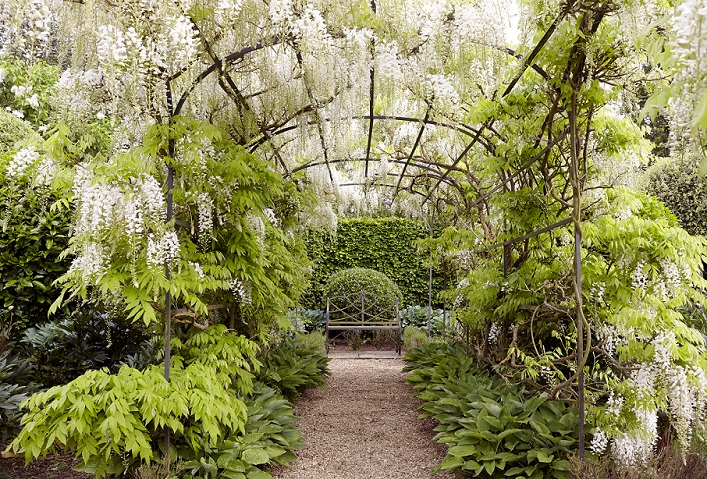 The "secret gardens" aspect of the title may have you conjuring Frances Hodgson Burnett's The Secret Garden. However, these aren't walled, hidden gardens like Mary Lennox unlocked but rather private gardens open to the public seasonally, or perhaps just once or twice a year. Six of the 20 gardens are not open to the public at all, and so in that sense they are certainly secret.
However secret or open they may be, it's a treat to be walked through these magnificent gardens by an engaging local writer with a sharp eye for design, and to learn about the passions that fuel the gardens' current caretakers.
Photographs copyright © Hugo Rittson-Thomas 2015
Disclosure: Quarto Publishing Group USA sent me a copy of Secret Gardens of the Cotswolds for review. I reviewed it at my own discretion and without any compensation. This post, as with everything at Digging, is my own personal opinion.
All material © 2006-2015 by Pam Penick for Digging. Unauthorized reproduction prohibited.
For an area so small, at least by Texas standards — only 790 square miles — the Cotswolds region of southern England is home to an astonishing number of enormous manors and elaborate gardens, each worthy of an episode of